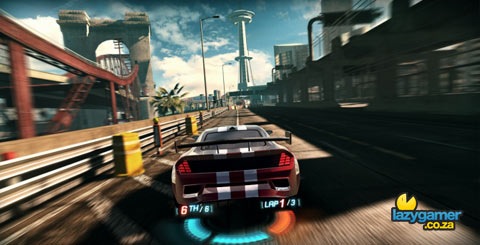 The Split/Second demo, which was originally only available on Xbox Live will become available for download on the Playstation Network today.
The game is set to hit local shelves on May 21st and if you didn't know, is in direct competition with power-up racer Blur, so a quick session of the demo will let you know if it's worth your bucks or not.
The demo looks like it will be the same as the Xbox Live demo though, so for those of you who have already given it a go on XBL, there will be nothing new here.
Source: justpushstart
Last Updated: May 11, 2010