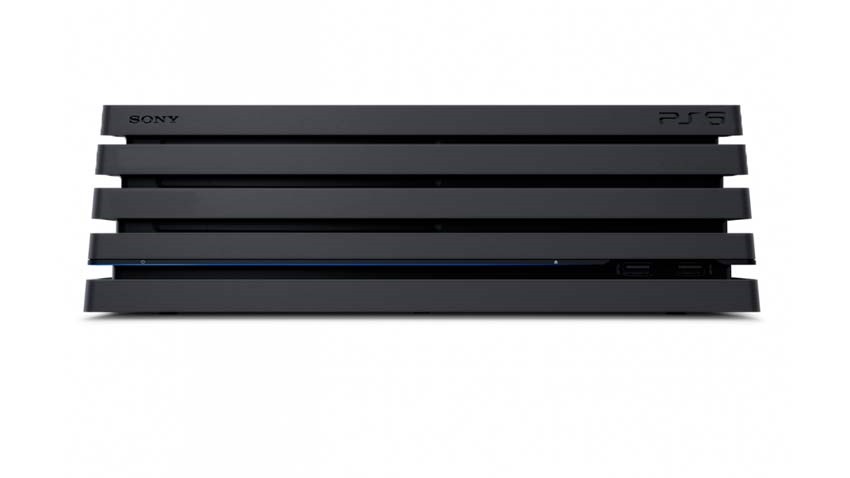 When will we see the next-generation of consoles? Technically, we already have. The Nintendo Switch may be underpowered in comparison to the biggest blokes on the block, but its core ideas are as next-gen as can be. Meanwhile, you've got the Xbox One X which is essentially a heftier piece of hardware that just so happens to be backwards compatible with two generations of Microsoft's technology.
What about Sony then? Where's the PlayStation 5, or are we in for another repeat of the PlayStation 3 era that lasted a good couple of years longer than the regular hardware refresh cycle? Maybe not, because it sounds like the PlayStation 5 rumours are going to start picking up steam (not that one) soon. That's according to the almost always inaccurate, sometimes not scoops of industry insider Marcus Sellers via VG247, who claims that developers are currently playing around with dev kits that are indicative of the final PlayStation 5 console, are out in the wild currently:
PS5 dev kits went out early this year to third party developers.

— Marcus Sellars (@Marcus_Sellars) March 6, 2018
Take it with a massive pinch of salt however, as the above tweet has A) no proof whatsoever and B) even people working in the industry are calling Enterprise Polony on this "leak". If the rumour is true, I wouldn't be surprised if said dev kits were currently in the hands of Activision, EA Games and Ubisoft right now.
I'd personally bank on there being another year to go before Sony even reveals the existence of its next console, most likely at E3 2019 or a private event of its own. We're still in fresh waters with the recent PlayStation 4 Pro release, and adding a third console to the mix could run the risk of muddying the waters of a market that already has plenty of hardware circulating through it.
That, and this is purely from a marketing perspective, I'd think that Sony would want to release a new console in 2020. Just because it has such a nice ring to it. Maybe the rumour is true. Maybe it's hogwash. Although I kinda do hope that Sellars is right.
Last Updated: March 8, 2018