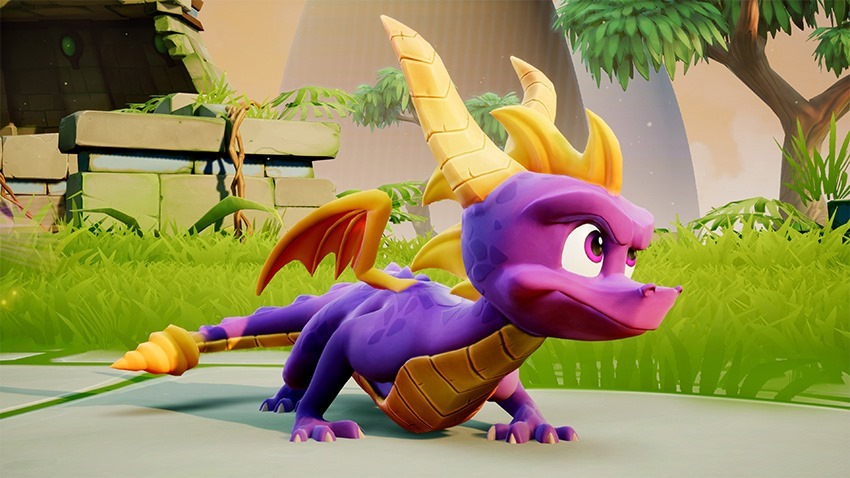 The Crash Bandicoot N.Sane Trilogy showed that there's some nostalgic magic left in older video game mascots. Activision looks to rekindle that with the upcoming remaster of the Spyro the Dragon gamer, which many gamers are awfully excited for. As with the Crash remaster, it's a rejiggering that's completely overhauled the graphics and audio. Unfortunately, for those excited to spew forth fire, the remaster has been delayed.
Originally set for release next month, developer Toys for Bob has confirmed that the game has been delayed.
Says Toys for Bob co-studio head Paul Yan:
"Everyone here at Toys for Bob is so proud to be reigniting the original Spyro trilogy after all these years. We're deeply committed to getting these games right, so we've decided to move the release date of Spyro Reignited Trilogy to November 13, 2018. I really hoped that you would be rescuing dragons and scorching Rhynocs sooner, but the Trilogy needs more love and care. In November when you're exploring the Dragon Realms, Avalar and the Forgotten Worlds, we know you'll agree the extra time was worth the wait."
Activision released a separate statement saying that the delay was necessary to deliver a game that "not only lives up to fans' expectations, but our own incredibly high standards."
"Spyro fans deserve the best game possible, so we've decided to take some extra time to polish all three games and deliver the definitive Spyro collection on our new launch day, November 13, 2018."
It does now mean that the game launches after Red Dead Redemption, which may hurt its initial sales. IT does come out just before Black Friday though, so should end up in a quite a few stockings over the festive season.
Last Updated: August 17, 2018