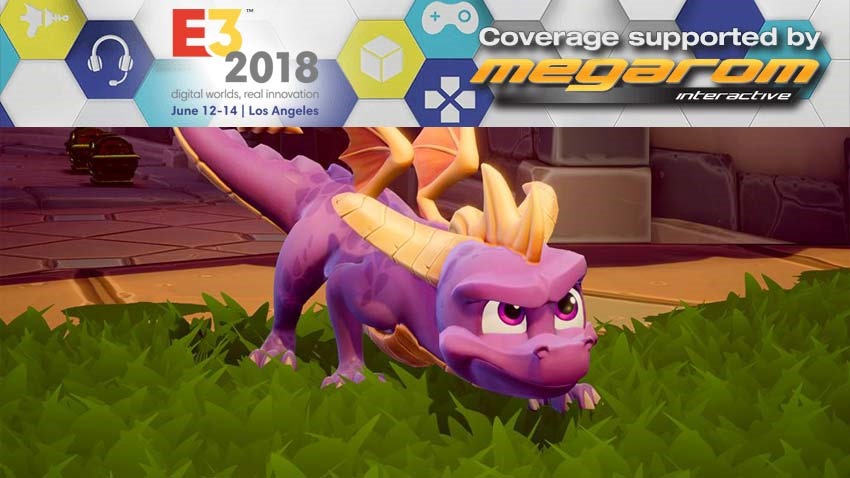 You think gaming mascots, and I don't think there's a fella more beloved than Spyro the Dragon. One of the breakout stars of the PlayStation One era, Spyro was everything you wanted from a likable protagonist: Charm, fun and able to be memorable without even trying. While Spyro hasn't faded into the background thanks to a stint in the Skylanders series of toys to life video games, fans have still been starving for a return to the classics.
For the Spyro adventures that had you saving your fellow dragons, belching fire into Gnorc's face and visiting distant realms. It's that very nostalgia that Activision and developer Toys for Bob are revisiting with Spyro: Reignited Trilogy, a compilation of classics that so far looks absolutely stunning. Resurrecting Spyro with a whole host of new visual upgrades while staying true to the core gameplay wasn't exactly easy though.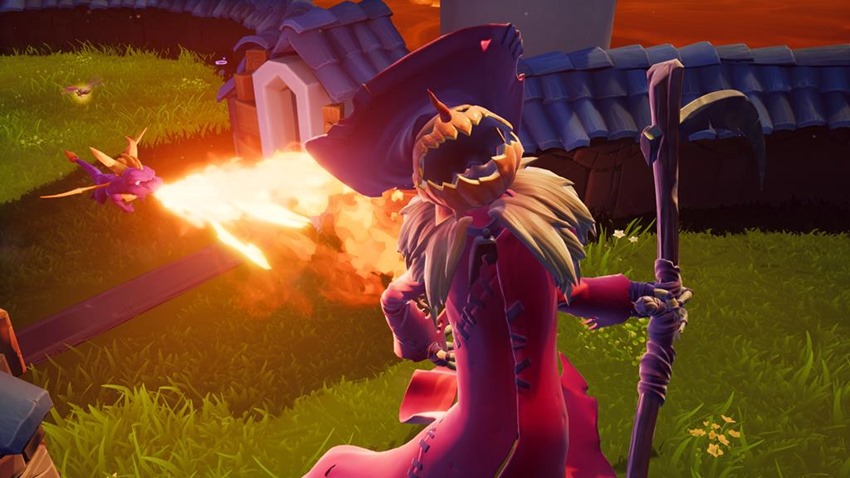 Without the original Insomniac-developed assets available, Toys for Bob had to get creative. That approach led to the studio examining Spyro and his world, reengineering it to be familiar but with brand spankin' new visuals. "Twenty years ago, Spyro was one of the first open-world games in 3D on the PlayStation One," Toys for Bob's Paul Yan explained to me at E3.
Insomniac was doing some incredible work to push that machine to its limits and the draw distances were really ahead of the time. As a result, when we look back at a lot of that space that was empty, there's a huge opportunity to fill it in with new details and lushness.

The grass was the first thing that we wanted to tackle, without distorting any of the original gameplay or introducing any obstructions to the field. So that's where we came up with two main goals. One is creatively and visually, we wanted to embellish on a lot of the ideas that were already suggested in the original game and fill it with new lushness and colour detail.

On the design side, mechanically we wanted to make sure that it felt exactly the same as the previous games, so we went through a lot of effort to do deep analyses on the original games. One of our engineers actually developed a tool that we called Spyroscope, which is taking Spyro under a microscope and looking at all the data that came out of it. So we were able to extract the exact location and exact layout and size of the levels, the scale of the characters.

We did frame analysis on Spyro's speed, like when he's jumping we were 'how high is he jumping, what what speed is he going at?'. We wanted to recreate that faithfully. On the enemies as well, we were able to monitor their behaviours, the timing of their attacks, to the pathing that they made in the world as well.

The real goal of that, is when you grab that controller, if you were familiar with the games then hopefully all that muscle memory will flow right back and you'll feel at home.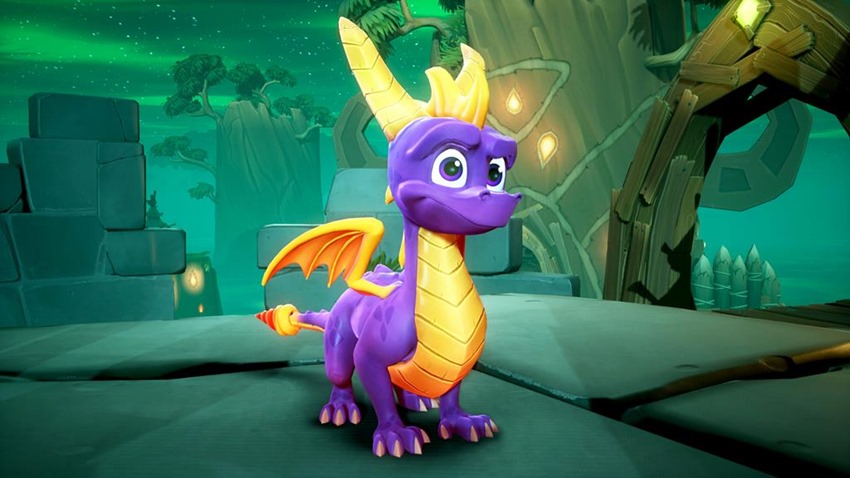 The end result? The best-looking slice of nostalgia that you've ever seen. Spyro: Reignited Trilogy looks incredible in action, as it balances old-school gameplay with new school visuals. The kind of partnership that might make the game idea for parents who want to introduce their kids to the purple dragon who helped define many a childhood back in the PlayStation One days.
Last Updated: June 12, 2018