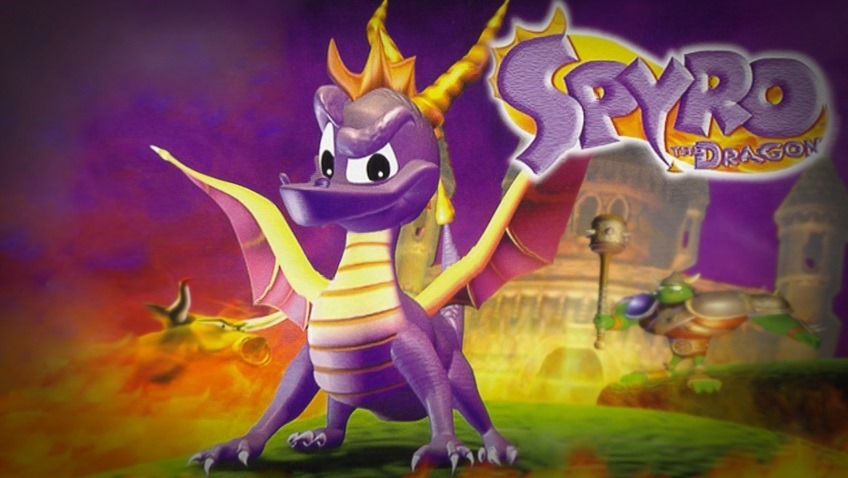 If you thought the Crash Bandicoot N.Sane Trilogy remake (remaster? These terms are confusing as is) was the last you'd see of Activision leveraging properties they didn't create, think again. As so many have suggested since the Crash re-release, Spyro should be next up on the list. And Activision have been agreeing in the background. A new report states that a Spyro Trilogy is set to launch this year, and will be revealed as soon as next month.
Multiple sources, according to Kotaku UK, have confirmed that the Spyro Trilogy will stick close to the formula that the N.Sane Trilogy found so much success with last year. The idea of calling it a remaster then seems slightly misplaced. The N.Sane trilogy was a remake from the ground up: preserving the original levels and tone while introducing new art assets, remixed music and more. If Spyro goes the same way, all I ask is that they don't use the (subjectively) hideous design the purple dragon took on in Skylanders.
As the report states, the remaster will be revealed as early as next month. It goes on to state that the title is near completion too, with a release date sometime in September 2018. That would line up well with history, as the Insomniac created franchise will be celebrating its 20th birthday that month. Developers Vicarious Visions are said to be behind the project, which is welcome news. They delivered the great N.Sane trilogy, so they certainly know how to get this nostalgia right.
It seems pretty much set in stone at this point, so I'd wait eagerly on official confirmation instead of questioning the veracity of it all. Activision knows how to pull on those childhood heartstrings. And who cares, if we keep getting high-quality remakes.
Last Updated: February 14, 2018