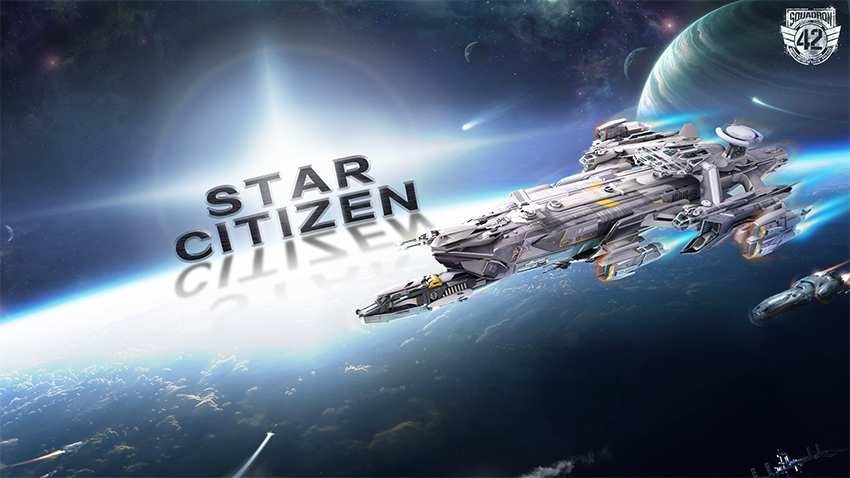 Last month, CryEngine maker Crytek launched a lawsuit against Cloud Imperium Games and Roberts Space Industries, makers of Star Citizen and its more narrative-focused Squadron 42.
Crytek claims that the makers of the world's most crowdfunded game are using their engine illegally, breaching the contract that existed before the game's development shifted from CryEngine to Amazon's Lumberyard (itself based on CryEngine). Back when the suit was filed, CIG and RSI promised to defend against it.
"We are aware of the Creek complaint having been filed in the US District Court…CIG hasn't used the CryEngine for quite some time since we switched to Amazon's Lumberyard. This is a meritless lawsuit that we will defend vigorously against, including recovering from Crytek any costs incurred in this matter."
And they've done just that, filing a motion for the suit to be dismissed. "This action never should have been filed," says the motion, before suggesting that Crytek's suit "sacrifices legal sufficiency for loud publicity."
One of Crytek's biggest points of contention was whether or not there were rights in place for the use of Cryengine to develop the single-player Squadron 42 campaign. As part of the motion to dismiss, RSI and CIG presented the agreement which clearly states the engine was licenced for both "Space Citizen" (sic) and "its related space fighter game, Squadron 42."
Crytek's other big complaint is their belief that the engine was licenced in way that required its exclusive use – which CIG and RSI dispute.
They say that Crytek's interpretation is "tortured," adding, "Crytek contorts the word 'exclusively' to argue that the word means that CIG somehow is required to use the Engine in the Game. The plain language of the GLA where the grant of rights to CIG appears, plus the well established concept of an exclusive license, instead establish that the word 'exclusively' simply means that CIG's right to use the Engine in the Game is exclusive to CIG and Crytek may not give that right to anyone else."
The motion also suggests that as Roberts Space Industries was not a part of the original licencing agreement, it should not be a defendant in this case at all. CIG wants the case "dismissed in its entirety, with prejudice"
I'm not usually one to side with makers of Star Citizen, but everything here points to the suit being frivolous. There's a very good breakdown of the whole situation by a guy wearing a silly hat, and you should give it a watch if this legal debacle interests you.
Last Updated: January 9, 2018