I think we've all dreamed about living in the Star Wars universe at one point. Which would suck. Seriously, you want to be a Jedi? Laser-swords may be cool, but devout celibacy and monastic robes certainly aren't. That, and you've usually got to deal with a Sith Empire on the constant hunt and bounty hunters looking to prove themselves.
Naw fam, I'd rather serve the Empire if I was given a choice. Not just because I'm a remorseless monster, but because I usually like backing a winning side. Especially when they've got the coolest toys around. The downside to all of this may be a lifespan that is shorter than a mMayfly, but it's worth it. Especially if you happen to survive long enough to join the Inferno Squad of Star Wars Battlefront II.
Living up to its title, Battlefront II is throwing in a single-player story this year with a campaign set from the viewpoint of an Imperial officer. A choice that was blatantly obvious for the development team for Battlefront II. "That's where we started with the soldier, and then we looked at the storytelling that was happening in other mediums," game director Mark Thompson said to Glixel.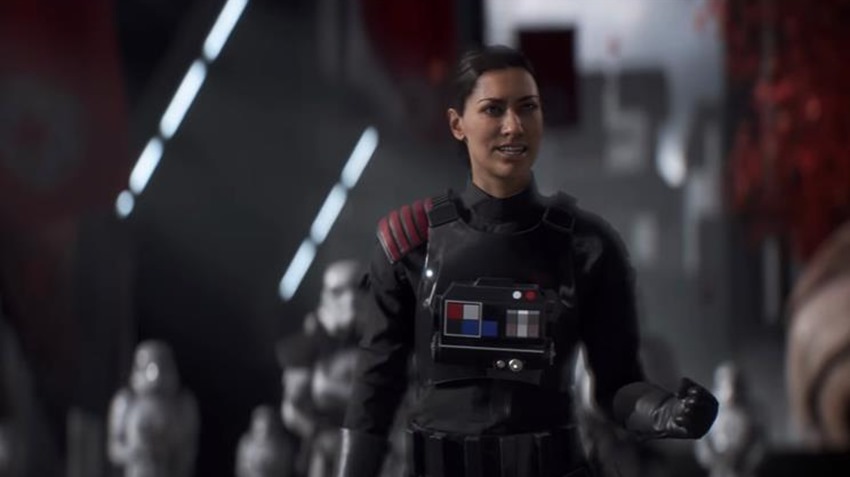 After the Disney Lucasfilm acquisition, and the reset of "Expanded Universe" becoming "Legends," and everything else becoming "authentic" – there was a whole range of new stories being developed which, for the first time, you knew they were "authentic" Star Wars stories. We started to read things like The Twilight Company from Battlefront, Claudia Gray's Lost Stars.

All these fantastic stories fleshing out the universe, and they all seemed to have their own identity and tone and voice. Both of our writers – Walt Williams and Mitch Dyer – are voracious fans of Star Wars and had already read most of these things I had to play a lot of catch up to [approach] their encyclopedic knowledge of everything that existed.

Then we went to Lucasfilm and we presented them a picture around the idea of a soldier story, post-Return of the Jedi, from the Empire's perspective, and we felt like we'd done our homework on the the kinds of stories that they were already telling.
More than just a different perspective, developer Motive is looking to help players find a connection with those soldiers who served the overtly corrupt and evil Empire. Every story has two sides to tell, and it's understanding why anyone would serve a tyrant, that the studio found fascinating. "We're not trying to reframe how everyone in this world sees the people in that galaxy, Thompson explained.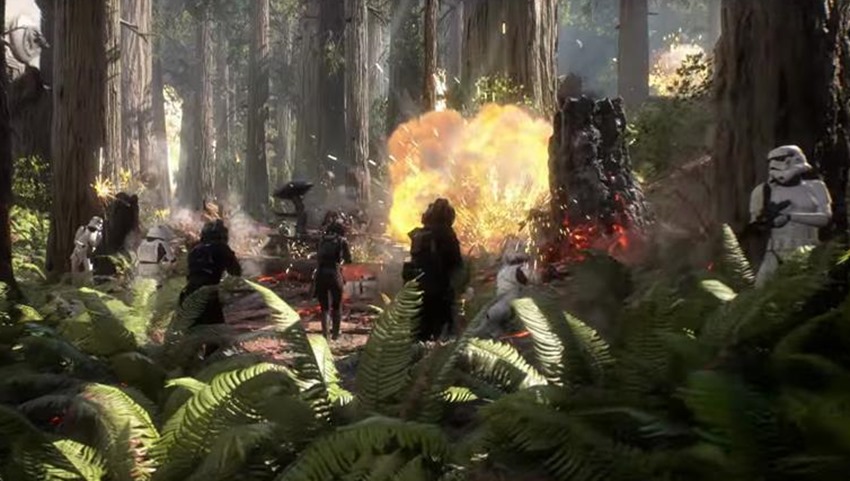 It's just about perspective and understanding – that not everybody in the Empire believes in exactly the same thing. Everyone has their own personal view of what the Empire means, what's right or wrong inside the Galactic Empire, in much the same way that we probably all have a different opinion about the way that democracy works and what its pros and cons are. Those kinds of discussions, those kinds of beliefs – when you start to meet Inferno Squad and you take the helmets off and you see them as people, you start to understand their perspective.

We're not looking for sympathy, but more empathy – understanding their perspective and who they are as people and what drives them and motivates them. Ultimately, we just need to bring people on a journey to the point that they understand why Iden and Inferno Squad make the decisions they do and believe in the things that they do.

The example I keep using is that we're not trying to convince our audience that the Death Star was good. Because in much the same way that I don't believe that every stormtrooper, or every single imperial, thinks that Death Star was the right course for the Empire to take. It's an extreme measure.

Rogue One is super interesting in that it's starting to show the grey side. It moves a little away from the black and the white of right and wrong and into the grey space of Saw Gerrera and the Partisans, and even Cassian and some of his early missions before the Galactic Civil War really started. There are some questionable missions!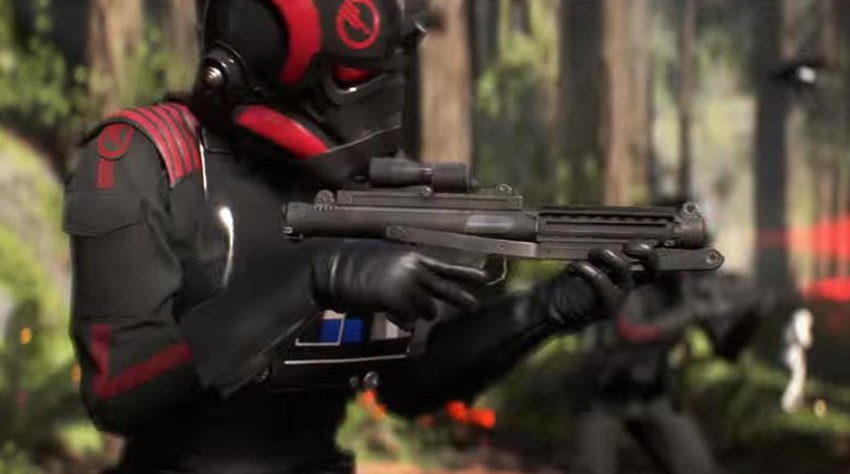 It's an interesting angle to take. You can only imagine in the era between Return of the Jedi and The Force Awakens, the chaos that erupted across the galaxy as an established seat of power was destroyed as the war between Imperials and Rebels escalated. Nobody was innocent, and everyone caught in the middle of that conflict suffered. Quite relevant stuff actually, in today's politically-charged climate.
Last Updated: April 20, 2017