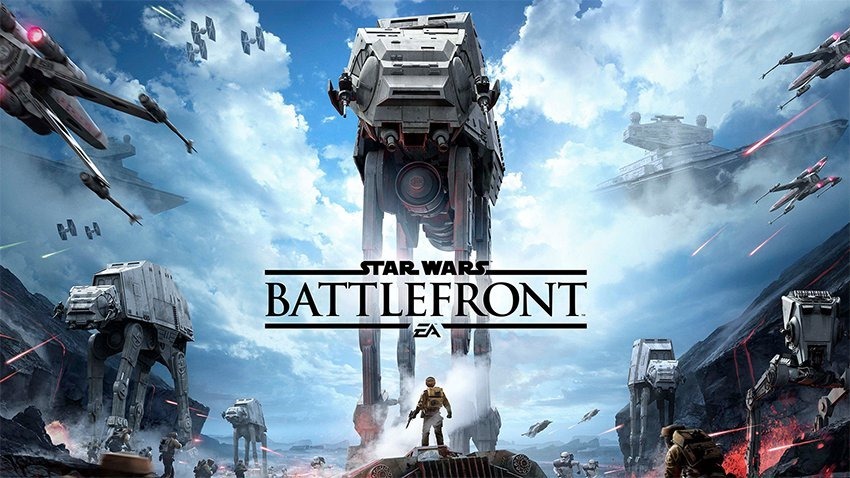 Star Wars: Battlefront wasn't a bad game when it was released at the end of 2015 – it was just an anaemic one, light on content. It also seemed to many that much of its content was locked behind a blasted paywall thanks to the game's season pass.
If you bought the game and found the threadbare content frustrating, you may be happy to know that as of now, its Season Pass is completely free. Yes, that's on all of its available platforms. You can pick the Season Pass for the cost of nothing on Xbox One, PlayStation 4 and PC (via Origin).
The Season Pass gives you four expansion packs
Outer Rim Expansion Pack
Join Greedo and Nien Nunb in the Outer Rim. Blast your way through new maps, grab the latest gear and make it to the extraction point before it's too late.
Bespin Expansion Pack
Journey to Cloud City, where you'll get access to new heroes Lando Calrissian and the bounty hunter Dengar, new weapons and the awesome new Sabotage mode.
Death Star Expansion Pack
The iconic space station joins Battlefront with new maps, deadly weapons, new heroes, Chewbacca and Bossk, and an all-new game mode set in and around the Death Star.
Rogue One: Scarif Expansion Pack
Experience all-new content inspired by Rogue One: A Star Wars Story, including 4 new maps, heroes Jyn Erso and Orson Krennic and a new multi-stage game mode.
Xbox One owners who want to take advantage will need Xbox Live Gold to get the 100% discount, but they'd need it anyway to take part in the game's purely multiplayer battles. If you don't own the game itself, but want to give it a spin before the imminent release of Battlefront II, it's also going for close to nothing. You can grab it for R84 on PC, R89 on PS4 or R67.35 on Xbox One.
Of course, Battlefront II will be along shortly, so there's no real point unless you just want to be Darth Vader for a few moments while the game loads.
Battlefront II (which looks much better, has proper space battles and a single player campaign) is out on PC, PS4 and Xbox One November 17, 2017.
Last Updated: September 13, 2017