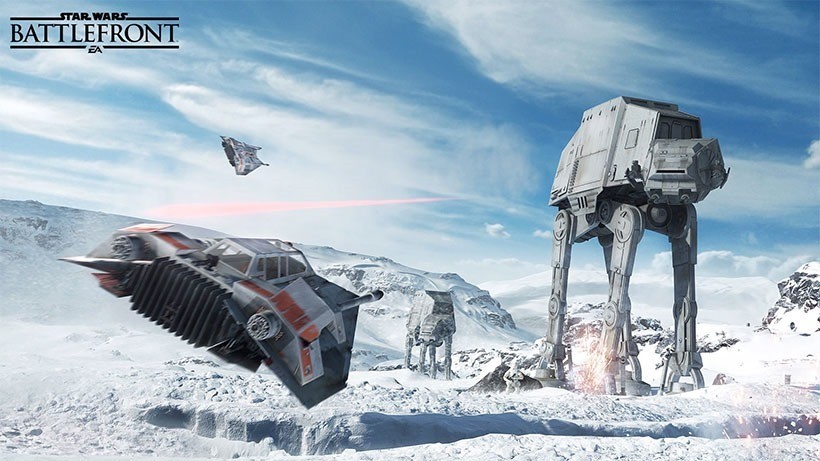 Star Wars: Battlefront is out today in the US, with a local release this Friday. Thanks to the IP it's attached to, it has fans of the franchise in a fervour. Some may have even been excited enough to digitally pre-purchase the game on their PlayStation 4's. Some may have even thrown down the $120 (R1399 on the local PSN store) necessary to get the complete, deluxe version of the game.
And those are the people who've been screwed. According to numerous reports, the Ultimate, expensive edition of the game just doesn't work. It's not that it's struggling to connect to servers, it just won't run at all. According to reports, the Ultimate edition keeps saying it needs the newest update to run. The problem is that there are no updates.
"To use this application, you must update it. To check the download status of the update file, select [Notifications] > [Downloads]. (CE-34623-8)," says the error.
It's even affected folks like IGN's Max Scoville.
Dropped $120 pre-ordering Battlefront Ultimate Edition which comes with this great bonus feature where the game doesn't even start. Great.

— Max Scoville (@MaxScoville) November 17, 2015
Others on Reddit are reporting similar problems.
"I bought the deluxe edition, it does not work, telling me to get the update.

My buddy bought the regular $60 version, had it pre-downloaded, played the moment the clock turned.

At this point, the only thing that could be the case is that the deluxe and ultimate edition downloads are pointed at an old download file for the game. This lines up with people re-downloading the game and it still not working. Our editions are just pointed at an old version of the game data. Once they update what download these editions are associated with, we will get the update pushed out to our machines."
The regular edition seems to run fine, so those who've paid less money can play the game – though there are reports that the game's servers are perpetually falling over, or that players are just unable to find games. We've tried ourselves, and just can;t seem to join any games at the moment. And because Battlefront is a multiplayer game, that makes it very nearly worthless for the time being.
Presumably, this is the sort of thing that can be fixed up with a patch. EA is aware of the issue, and is trying to get to the bottom of it.
Last Updated: November 17, 2015