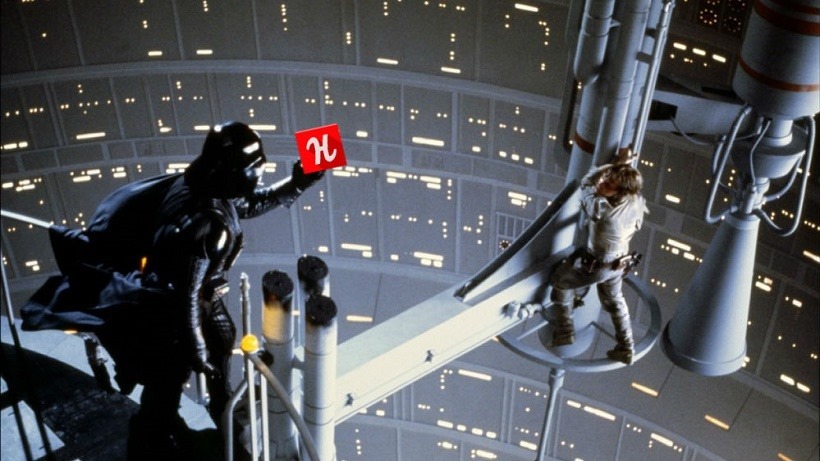 Considering how big a fan I am of Star Wars, it's actually quite disgusting that I've played very few games from the franchise. The last one I played thoroughly for example (if memory serves), was Star Wars Episode 1: Jedi Power Battles… on the PlayStation 1!
Yeah, that was a good long time ago. What this means though, is that I now have a giant backlog of Star Wars games to look forward to playing. There's no better place to start than with the latest Humble Bundle…
The Star Wars Bundle strikes back. It is a bright time for Star Wars fans. Hot on the heels of the new movie, we've combined forces with Disney Interactive to create a bundle filled with classic games!

Pay what you want for Star Wars™: X-Wing vs TIE Fighter – Balance of Power Campaigns™, Star Wars Rebellion™, Star Wars™: X-Wing Alliance™,Star Wars Galactic Battlegrounds Saga™, and a coupon for 10% off Humble Monthly.Pay more than the average price to also receive Star Wars™: X-Wing Special Edition, Star Wars™: TIE Fighter Special Edition, Star Wars™: Knights of the Old Republic™, Star Wars™ Knights of the Old Republic™ II – The Sith Lords™, and a coupon for 75% off up to any three Star Wars titles in the Humble Store (excludes titles in this bundle).Pay $9.99 to get all of the above plus Star Wars™ Empire at War: Gold Pack and LEGO® Star Wars™ – The Complete Saga.

Want to show off your Star Wars fanship to galaxies near and far? Spend $34.99 to get the entire bundle of games and a limited edition t-shirt featuring artwork made exclusively for the Star Wars Humble Bundle 2.
One game I really need to play is Knights of the Old Republic. I've heard nothing but praise for it from countless people, and I believe the twist at the end is nothing short of OMG OMG OMG!
I need to play that, and many more of these titles. That could take a very long time…
Goodbye everybody. I'll miss you. May the force be with me!
Last Updated: March 4, 2016