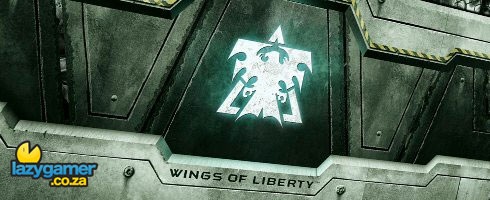 Activision blizzard have revealed the Collector's Edition of Starcraft II – and although I've sworn off CE's, opting for vanilla versions instead this may just change my stance a bit. It's so pretty! It's coming soon, and so am I.
The contents of the package for the first part of the RTS, Wings of Liberty, includes:
The Art of Starcraft II: Wings of Liberty
A 2Gb flash drive replica of Jim Raynor's dog tag that features the original Starcraft and expansion set Starcraft: Brood War
A DVD featuring an hour's worth of developer's interviews, cinematics, director's commentary and more
OST of Starcraft II: Wings of Liberty on CD
In-game mini-Thor pet that can be applied to your WoW accounts for your Battle.net account
Issue 0 of Starcraft comic that acts as prequel to SCII
DLC for your Battle.net profile including special decals for Battle.net and in Starcraft II, plus a terran Thor unit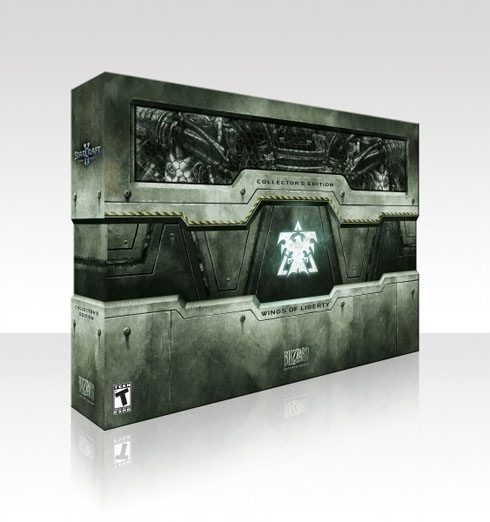 Sweet! I have a few friends lucky enough to get in to the beta, and whenever I ask how it is, the general response is "Buggroff, I'm playing Starcraft II." I think that means it's good.
"We've been looking forward to revisiting the StarCraft universe with our players for over 10 years, and we wanted to offer an epic collector's edition that commemorated the occasion," said Blizzard CEO Mike Morhaime via press release.
"This special version of StarCraft II: Wings of Liberty — easily our biggest collector's edition to date — does just that, and we think StarCraft II gamers will really enjoy all of the exclusive contents."
They've also said that they'll finally give us a solid release date "in the coming weeks." Did you hear that? that was the sound of just about every South Korean crying tears of pure, distilled happiness.
I've confirmed with the local distributors, Megarom, that they'll be bringing in the delicious Collector's Edition – but unfortunately pricing is not yet available.
Last Updated: April 9, 2010