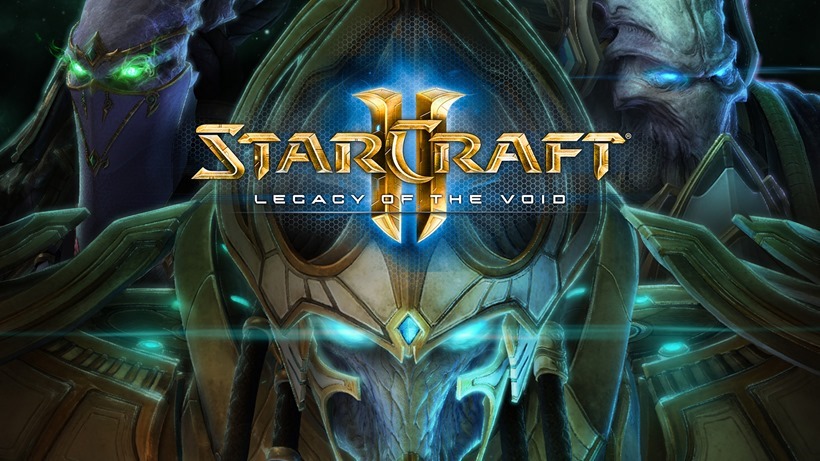 It's uncommon for there to still major release dates creeping on to the calendar so long after both E3 and Gamescom, but then again Blizzard isn't exactly the type of studio that launches something everyday. At Season Three of the StarCraft World Championships the developer finally revealed when StarCraft II will be getting its third and final piece. And not too surprisingly, it's very soon.
StarCraft II: Legacy of the Void will be hitting shelves come November 10th, sharing space with none other than Fallout 4 and Rise of the Tomb Raider (my poor wallet). Legacy of the Void comes fives years after the first instalment in the StarCraft II Trilogy, Wings of Liberty, which launch in 2010. The zerg-focused expansion, Heart of the Swam, invaded PCs in March of 2013, with the last chapter focusing squarely on the third and final race – Protoss.
And my, don't they look just stunning in this announcement trailer. Then again, what doesn't in a Blizzard made CGI spectacle.
Being a personal fan of the single-player (and little else with StarCraft), I'm especially excited to see how Artanis and the Protoss fit into what seemed like a concluding chapter for Reynor and Kerrigan the last time out. I also love being handed a who new set of tools and enemies to mess with – especially since I haven't really dabbled with the Protoss at all since I'm not a fan of RTS multiplayer.
Still, Legacy of the Void isn't all about single-player, and there are a ton of great changes making their way to the highly competitive online mode. Those who have pre-ordered have already been messing around with the beta in the past, as well as a small taste of the story with a pre-order exclusive prologue. November will finally bring things full circle.
Although Blizzard has some guts going up two of the biggest games of his holiday season. Being a vastly different experience, I'm now a little torn as to which I'm going to sink my teeth into first.
Last Updated: September 14, 2015