It would appear that no game is safe from the popular gameplay mode that is battle royale. Now even farmers can fight to the death, thanks to a mod developed for the PC version of Stardew Valley.
Available on Nexus Mods and entitled Battle Royalley, the mod allows for groups of up to a hundred players, dependent on the server you are on, to duke it out in a slowly-shrinking arena. Not unlike the battle royale heavywights of PUBG and Fortnite. However given the overhead view of the game, racking up kills means getting up close and personal, as seen in this short teaser:
Spread out across the map at the start of the match, players have several strategy options, from chopping down trees for fences to use as cover, hiding behind bushes, to commandeering horses to flee from danger. Weapons wise, players can choose from swords, slingshots and bombs to take out other players, with loot chests and healing items to be discovered across the map.
If you want to host a server, you are able to choose where the map starts to shrink, the number of players and their spawn locations, as well as the placements of loot chests.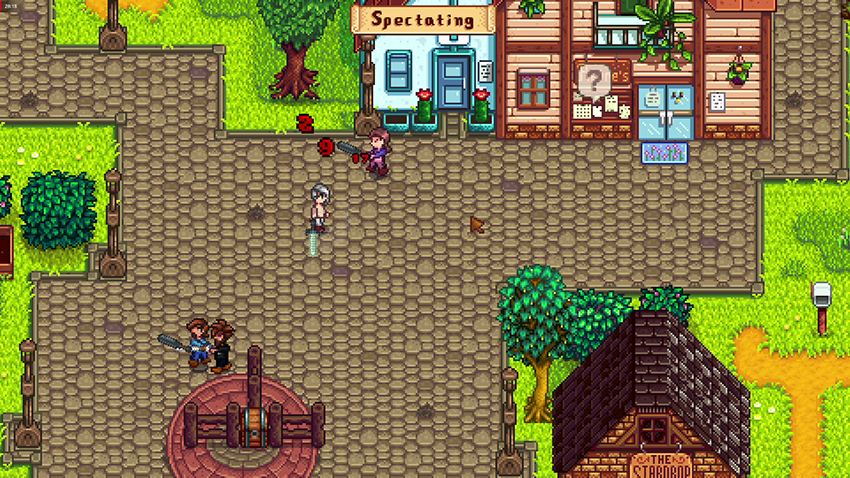 While mod author Ilyaki suggests a player count of one hundred, it remains yet to be seen how the game performs at that number given Stardew Valley's existing multiplayer count of just four (this can also be modified). Multiplayer for both the PC and Switch versions of Stardew Valley launched last month, and game creator Eric Barone has said that rolling out multiplayer to PS4 and Xbox One is a "top priority".
Installation instructions for Stardew Royalley can be found on the Nexus Mods Page.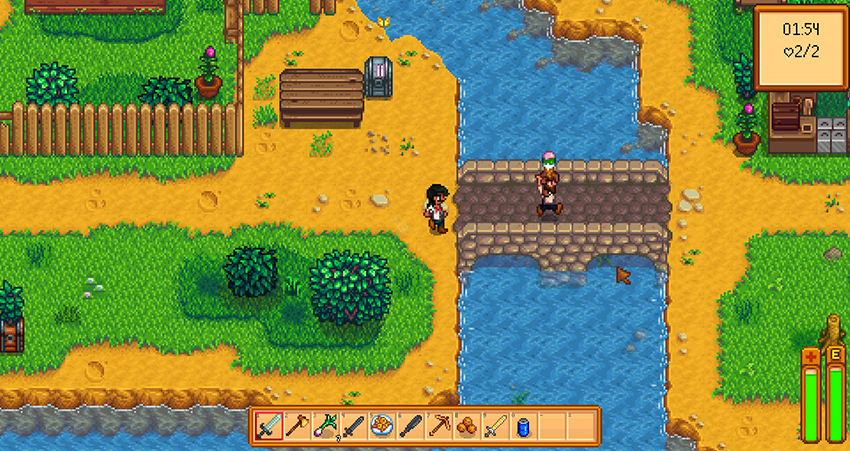 Last Updated: January 7, 2019