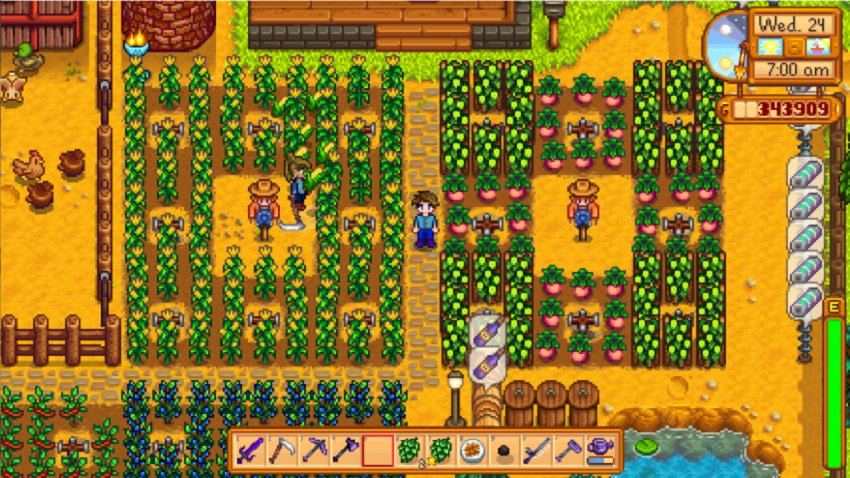 Stardew Valley is an engrossing simulator on its own, but its a deeply lonely experience that you can't yet share with other players. Update 1.3 is going to change that, and Stardew Valley creator ConcernedApe has been hard at work on ensuring a healthy chunk of new content joins the big multiplayer update. All of that is feature complete now, but it's still some time away from being ready to play.
All the new content, including single-player additions and the multiplayer connections, are finished according to a new developer update for the game. Update 1.3 has been in development for a long time, and predates the release of Stardew Valley on the Switch itself. With content locked down, the game can now enter a rigorous QA phase, as all manner of bugs and fixes are found and squashed before an anticipated Spring beta. A period that still seems on track.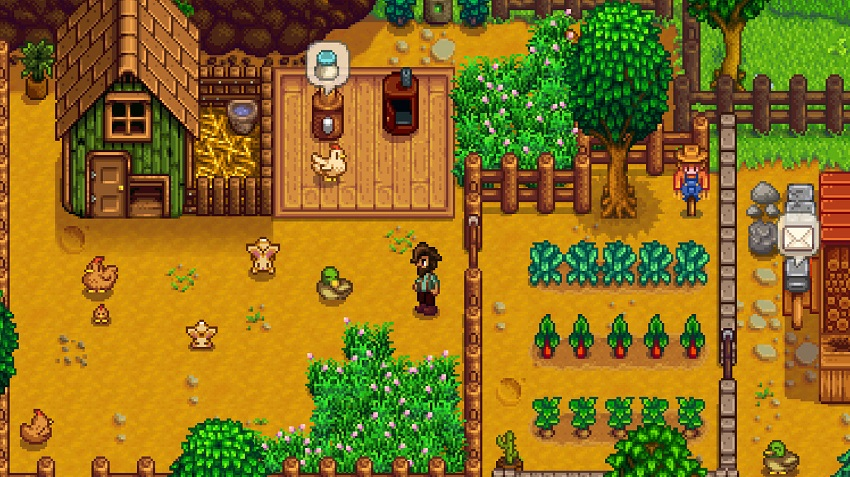 Stardew Valley is also going though heavy localisation, which takes a lot of time for a game this text heavy. It's a feature that needs to be ready before the 1.3 Update too, which could extend its time in active development. Either way, the anticipation to grow your strawberry fields with a friend is palpable – and with a beta on the horizon, it could very well be ready before the end of the year.
So tend to your gardens and get the crops ready. Because you might be welcoming more company very soon.
Last Updated: February 16, 2018