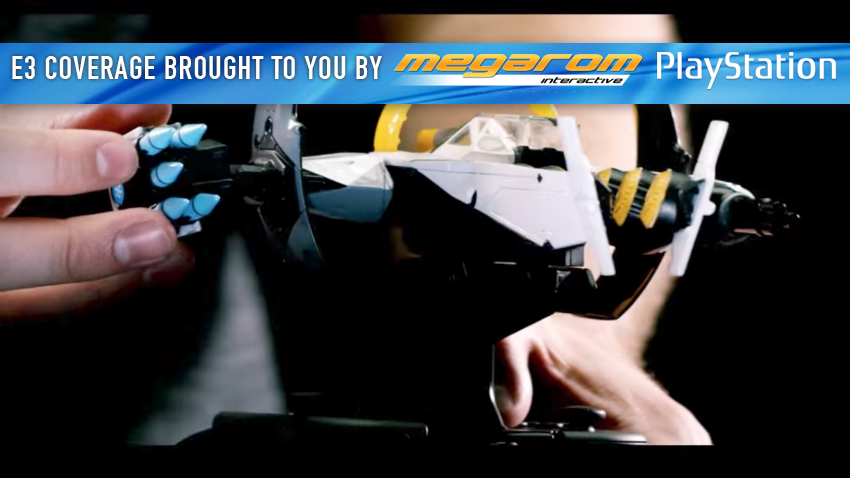 It seems the Amiibo trend is far from over. You know what people really want these days? Toys that are not only cool models, but also can be used in part of a toy. Starlink: Battle for Atlas lets you take control of a custom star ship as you save the universe, search for ancient secrets. In pretty much just looks like No Man's Sky, but with toys that clip onto your controller or Nintendo Switch.
It's sorta hard to explain, so just watch it for yourself:
Coming Fall 2018, I'm really curious how this will be implemented. It looks like a cool enough concept, but obviously we need a lot more info about the game itself. Still, this seems like the logical expansion of the Toys to Life genre, this time with toys specifically targeted at adults. I know many people who are already throwing money at their screens.
Here is the full game synopsis I've copy-pasted from the video description.
In Starlink: Battle for Atlas, you're part of a group of heroic interstellar pilots, dedicated to free the Atlas star system from the Forgotten Legends, an evil robot force. Starlink: Battle for Atlas offers a whole new gameplay experience: build your own modular Starship model, mount it on your controller, and take part in epic space combats. Equip your model with different parts and your Starship changes in game in real time. Assemble your fleet, mix and match your pilots, Starships and weapons to create your own play style and defeat the enemy.
Need more E3 in your life?
Check out our E3 2017 portal powered by Megarom Games and PlayStation
Last Updated: June 12, 2017