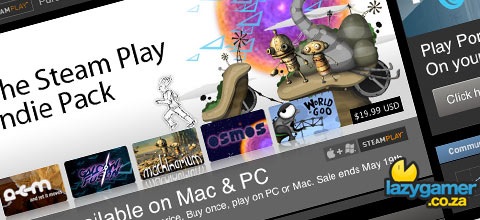 The day has finally come for the release of Valve's Steam platform on Apple Macs.
To celebrate the launch of Steam for Mac, Valve has made the original Portal completely free until the 24th of May as well. If you didn't already know, Steam is also completely free and can be easily downloaded from their site, linked below.
More and links after the jump.
Steam is pretty tiny, and comes in at a total of around 35MB with the initial required update. Portal on the other hand is a different story. It's completely free but requires a 5GB download, so unless you have lots of spare cap, or are on an uncapped internet package then you may have a bit of a problem with that part.
At the moment their are already a few games available on the platform including Portal (free), Torchlight (50% off), Machinarium, Braid and more. Even more titles will be rolled out in the near future.
You can download Steam for free by clicking this to visit their site.
Source: Kotaku
Last Updated: May 13, 2010