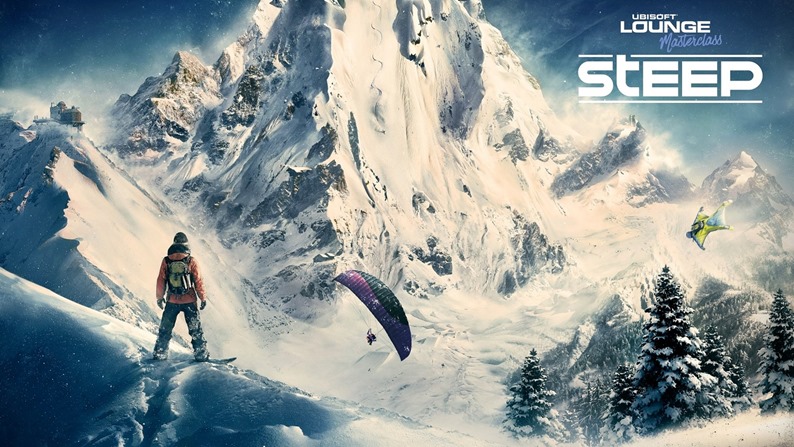 If you had to sum up E3 2016 in a few words, it'd be bullets, zombies and Kojima. It was business as usual when it came to big game reveals at E3 this year, with the usual array of action games sharing the stage with sequels and hardware reveals. When it comes to press conferences at E3 however, Ubisoft always likes to end their show with something new. Something that hasn't been seen outside of any of their studios.
And this year, that game was Steep. Zero bullets, a brand new IP and one that focused on the real-world activities of exploring a mountain and getting back down it as quickly as possible. There's something majestic about the Alps that France, Italy and Switzerland share. These monumental slabs of rock and snow that have been around before humanity climbed them, and will most likely still be around long after our species has gone extinct when Donald Trump's sentient hair starts World War Three.
And those Alps, are designed by a studio that is very intimate with them. "Our studio is based right at the base of the Alps, not very far from Geneva in France. Our passion is mountains," Ubisoft Annecy studio manager Rebecka Coutaz said.
We tried to recreate the most famous peaks in this mountain range, like Mont Blanc. If you know those peaks and you play our game you will recognise those peaks immediately. In real life, you cannot ski on all the faces of Mont Blanc because some of them are very dangerous. We want our game to be playable everywhere so we had to make some minor changes so that all the faces are usable by the player.
When you're up in the mountains, you are in an open world and you want to go everywhere. it's really the philosophy of the game from the beginning.
There's more in the video above, about how Ubisoft Annecy is looking to capture the thrill of the mountains and make it a shareable experience. And all of a sudden, I'm kind of sad that I've never ever experienced actual snow. Although Geoff keeps on telling me that he has some "yellow snow" for me to try out.
Last Updated: June 24, 2016