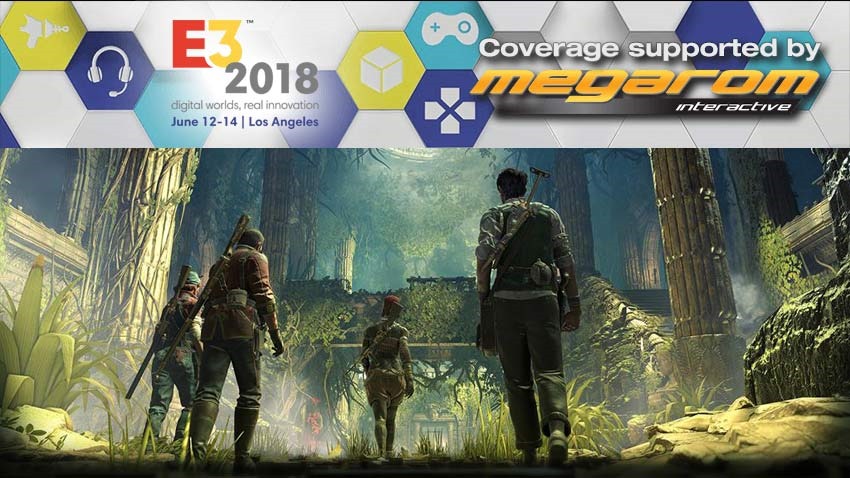 WHAT HO TRAVELLER! Do you hunger for adventure most strange? Do you thirst to journey to a ruined crypt hidden from the modern world so that you can unload a battalion's worth of bullets into the corpses resurrected by dark magic to guard the tombs of ancient forgotten evils? Then you might have what it takes to join the Strange Brigade!
If E3 2018 was guilty of a crime, it'd have to be that te utter blitzkrieg of news might have resulted in you missing out on Strange Brigade. Still, it's a new week, a fresh start to the gaming year ahead and I don't feel like shutting up about this game because it is simply delightful. There's a resurgence lately in the co-op shooter space, and Strange Brigade is easily leading the pack with its charm offensive that sticks to the most tried and trusted of guns: Solid gameplay for a foundation, plenty of puzzles to break up the action and branching directions that'll give the game plenty of replay value.
What's not to love? I still went hands on with Strange Brigade last year, and while I was intrigued, there was definite room for improvement. Man, what a difference a year can make.
Strange Brigade feels punchier and livelier in its current incarnation, giving the game plenty of energy while it doubles down on its noirish adventure themes that provides a layer of humour that few games have these days.
To join the Brigade, you have to have been selected for your affinity for combatting supernatural evils. So each of the characters is special because they've got an affinity for this amulet that they use to interact with the world and that they use to channel the released souls of the undead that the Witch Queen Seteki is using against you," Lead Designer Steve Bristow explained to me when I asked him about the core quartet of Strange Brigade.
Individually, we don't have classes exactly but each character has a particular set of attributes. So far example, Archie has a more powerful aura to absorb souls and is capable of reading symbols to open secret doors in levels, something that the other characters can't do. Langu has a vampire melee attack so she gets a little bit of health back for successfully kicking someone in the face. Frank has exploding headshots so every time you shoot someone in the head you get this grenade pop that goes with it. Completely silly!

This is the kind of thing that I'm talking about, it doesn't make any sense but it's just really rewarding and fun to do.
Strange Brigade drops into action on August 28 for PC, Xbox One and PlayStation 4.
Last Updated: June 18, 2018