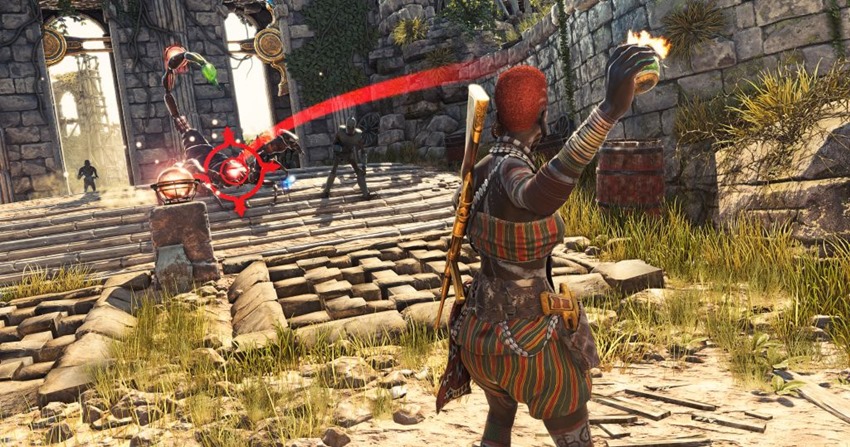 September may be shaping up to be a brilliant month ahead for big-budget releases, but I'm twirling my moustache in anticipation for Strange Brigade. At its most basic level, Strange Brigade is some wholesome fun: You, three pals and an army of undead bastards who are just begging for a bullet buffet. Throw in some light puzzles, more devious enemies to deal with and some environmental hazards to use to your advantage. Spiffing good fun wot.
What else is there to do in Strange Brigade? When the story is over and your friends are being persona non grata because they have to stuff like make supper or be there for their children so that they don't grow up as volatile malcontents, what else will Strange Brigade have to offer? Two extra modes will be available on launch day, that'll allow players to test their trigger fingers for points, loot and bragging rights. Here's the official breakdown from the Strange Brigade website:
SCORE ATTACK – WHERE SPEED MEETS PANACHE…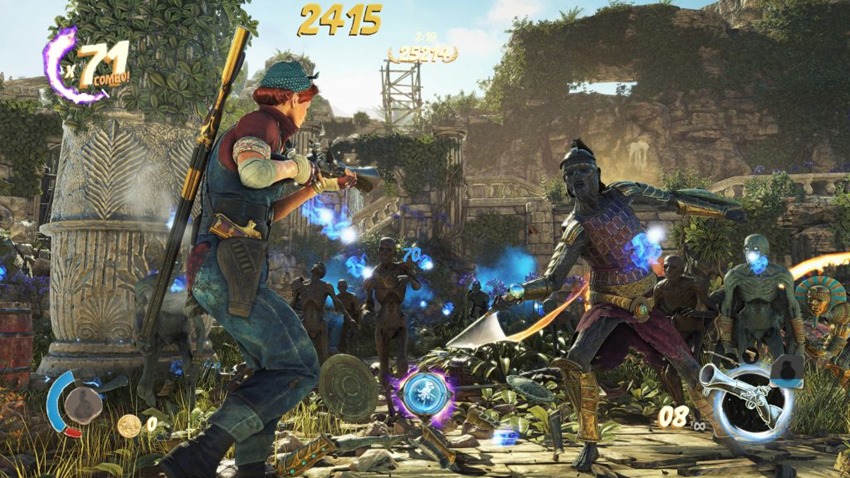 Score Attack is a fast-paced mode, all about cutting through large numbers of enemies with as much speed and style as you can, in an attempt to keep that combo-multiplier as high as possible! As you might expect, this ticks up as you take down your enemies in quick succession, but will deplete should you take too long to score a kill!
As well as this, there are also big bonus points up for grabs – such as not taking any damage, racking up the headshots, and other devilish challenges to keep you coming back for more. We cannot wait for you try Score Attack – it's a fast-paced challenge with plenty of opportunities to show off your skills!
HORDE MODE, WITH A 'STRANGE' TWIST!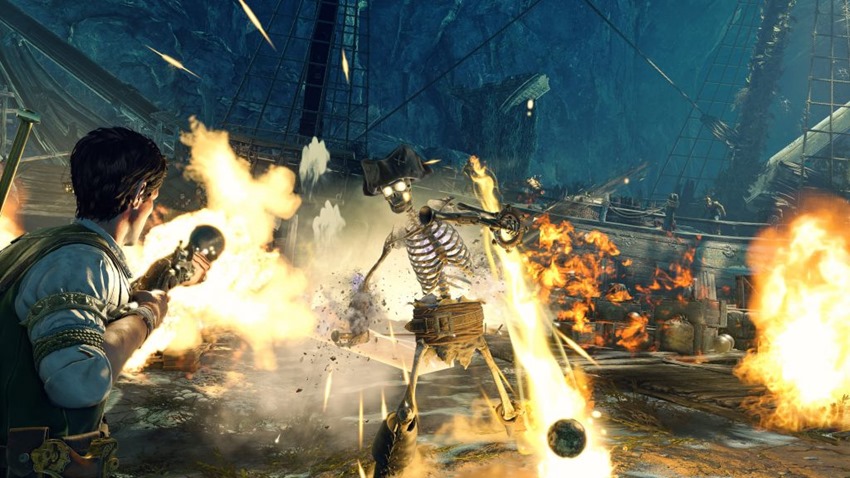 Horde Mode may seem familiar at first, but the crack team at Rebellion worked their magic to take some of the core gameplay mechanics and reinterpret them into a fresh new mode!
Similar to spending gold in the campaign to unlock new weapons, special weapons and more, in Horde Mode you accumulate gold by killing enemies – but how do you spend it? Do you splash the cash on the Flamethrower, knowing once it runs out of gas it's done, or do you save your gold to open up new parts of the level to potentially unlock more goodies like health potions or loot?
This neat change helps to create a thrilling mode, whether you're playing solo or with 2-4 players, full of tactical decisions to be made in the face of an unending horde of nefarious ne'er do wells…
Strange Brigade drops on PC, PS4 and Xbox One on August 28. We should jam it together, presumably while engaging in the most clichéd old-timey British speak possible. Tally-ho! Pip pip! Brexit!
Last Updated: August 8, 2018