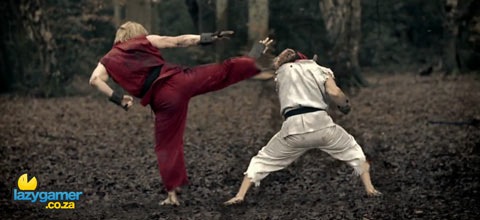 Last week we posted up the Street Fighter: Legacy short film created by Joey Ansah. The film was well made but only featured a short bout between Ken and Ryu in the woods.
While speaking to Gamepro, Ansah has said that he already has 80 percent of the cast lined up and would like to look at possibly creating a series that will be available to watch over Xbox Live in HD.
More after the jump.
Ansah is keen to put in the work to create something that gamers will really love, but also notes that we all need to show support, saying:
"I want to level with the fans and speak to them face-to-face and say look, I'm one of you guys,"

"Yeah, I benefit from working in the film business but I'm still a little guy on my own compared to the massive machine that is Hollywood, but someone's got to do something about it. I've done the hard part with my team — all you guys need to do is to get behind us, support it, drive it forward, and we can't fail."
I don't know about you guys, but this could be the start of something beautiful for gamers in general.
Hit the link below for more info.
Source: Gamepro
Last Updated: May 11, 2010