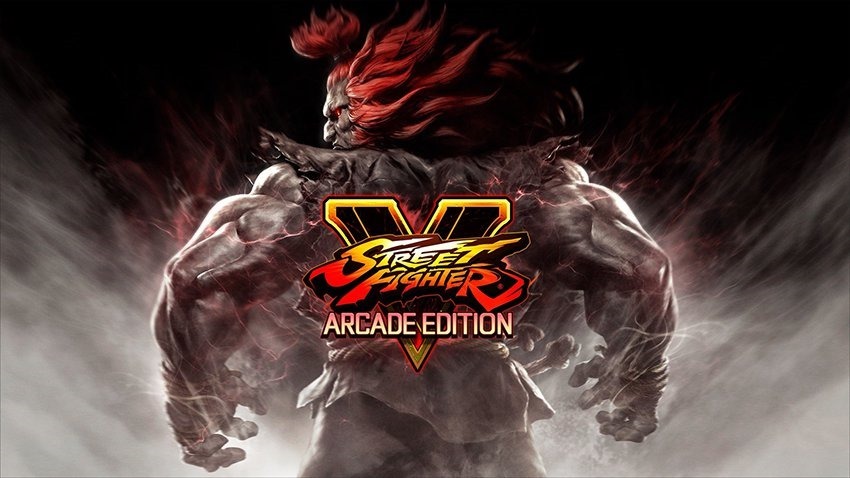 Street Fighter V isn't the game I had hoped it would be. Though fun to play, its lack of characters, missing modes and unstable servers at release (among many other problems) left it a game that, in my opinion, paled compared to Street Fighter IV.
That said, it does all seem to be changing. With next year's release of Street Fighter V Arcade Edition, the game finally seems like the series entry it was meant to be. Not only is it getting a branching Arcade mode that spans the Street Fighter canon, complete with 200 different endings, but it's also getting a healthy dose of new characters in Season 3 – who have been revealed by the Arcade Edition's new opening cinematic.
Take a look!
As astute players will see, there are a few returning characters on display – including Sakura, Blanka, a free-from-shackles Cody and the oft-requested Sagat. There are also some new ones, in Falke and G. Falke is clearly a member of M Bison's Shadaloo organisation, while G appears to be an Abraham Lincoln cosplayer or an orthodox Jew. I'm very confused.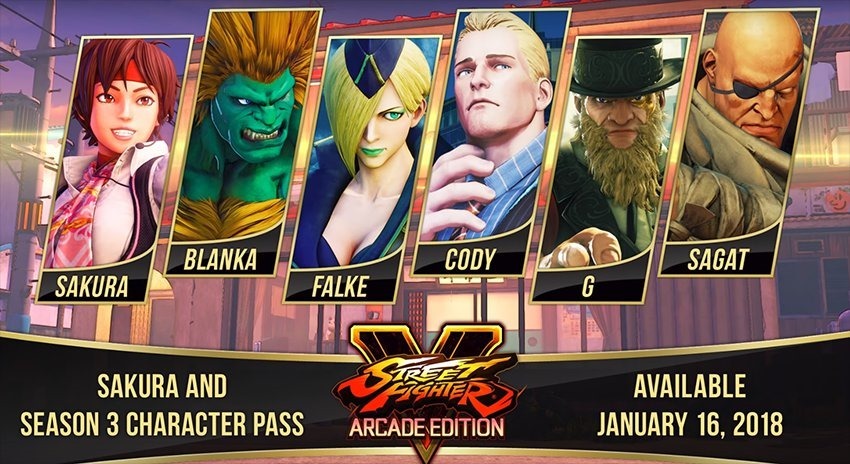 The first character to come as part of Season 3 will be Sakura, who launches alongside Street Fighter 5: Arcade Edition on January 16, 2018. Arcade Edition will include Season 1 and 2's character rosters, while Season 3 ones can be bought in a pack, or won with fight money if you're up for grinding for them.
Here's Sakura's character trailer:
I have to admit that after being so thoroughly turned off Street Fighter V, I'm starting to feel it again. Remember, Arcade Edition is coming as a free upgrade to existing SFV players – though characters are separate purchases. If you're a newcomer (or even an old player with none of the character packs) it's better value to just buy the standalone Arcade Edition release.
Last Updated: December 11, 2017