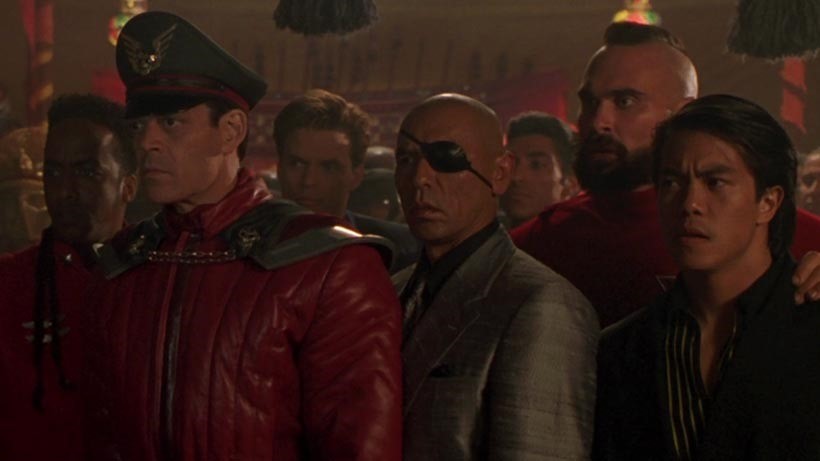 Fighting games, you've changed man. YOU'VE CHANGED. It used to be that a fighting game would release with everything that it needed in the first week. A bunch of characters, a dozen stages and maybe an extra game mode or two. And you'd be done. These days, the system is massively different. It's very much a modular sense of development, with game characters and stages being inserted into a fisticuffs simulator after launch.
Sometimes its good. Most of the time, it's bad, thanks to exorbitantly stupid season passes and various other bits of DLC. Street Fighter V seems to have a different idea on how to handle this kind of market however. Yes, you can buy the characters that'll be introduced after the game has launched. Or you can earn them, an idea that'll sit well with the type of folks who play Street Fighter religiously.
And it's ideas like that, which will keep Street Fighter V on track for half a decade. That's the word according to the most-loved producer around, as Yoshi Ono explained to Eurogamer, detailing how Street Fighter V's 16-character roster would catch up to Street Fighter IV's locker room of 44 brawlers which was built up over time:
A lot of it will depend on once the game's out in the wild, and if the model we make comes to fruition and I can be proven right about it being the right choice. Simple maths suggests it'd take five years to get to the roster of Street Fighter 4, and we want to keep the game going for that amount of time.

We want to support it as long as we can, we honestly will have to see – we don't know anymore than anyone else does how it's going to turn out next February, once we do this completely new way of doing things.
And that all ties into the microtransaction setup for Street Fighter V, which will be geared towards keeping players engaged, as Ono explained:
I think, definitely – and it comes down to our philosophy. We're trying to reward players who stay engaged with the game, and we have respect for our competitive players and we're making sure that everything that can impact the outcome of a match needs to be earnable with in-game fight money.

Microtransactions can be perceived quite negatively, but this time around it's much more player friendly – players have more choice about what they want, previously it was bundled in one pack and now you can pick and choose what you want to work towards and get that content for free.
Street Fighter V is out next year February. Geoff will most likely have enough fighter cash saved up in the bank, when he uses me as a cash-cow training dummy.
Last Updated: November 23, 2015