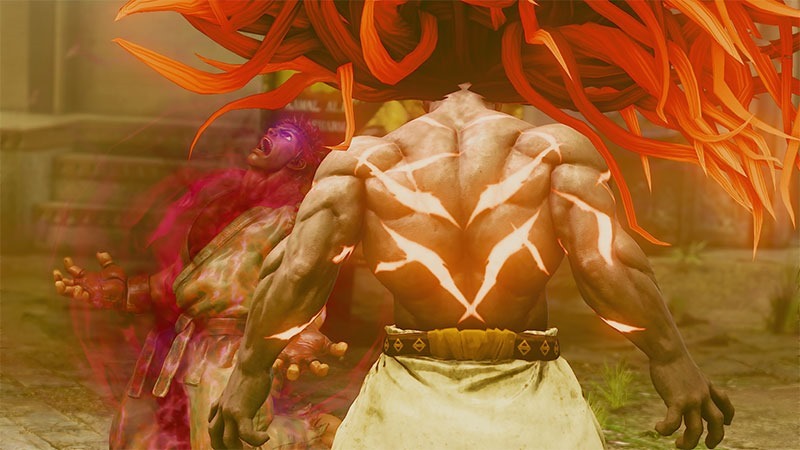 Street Fighter V is a damned good fighting game, even if it is a bit of a hollow one where single player content is concerned. Its current single player story mode is laughable in how shallow and empty it is – but this month, the new single player story mode is out – making the whole thing a little more appealing to casual fighting game fans.
It may be a case of too little, too late unfortunately – but at least the story mode seems interesting. And, it'll let you play as the game's DLC characters in addition to the core roster. Called "A Shadow Falls," the free content update gives you a story that's set, chronologically, between Street Fighter IV and Street Fighter III. Yes, Street Fighter IV is set before III, because the Street Fighter canon is weird.
"The SFV Story Expansion is a 3~4 hour experience titled "A Shadow Falls" and will be released at the end of this month as free DLC to all SFV players. The 5 chapter story takes place between Street Fighter IV and Street Fighter III and bridges the events that happen in between the two stories. This is the first time in franchise history that fans will be able to play through this type of cinematic experience in a Street Fighter game.

The Street Fighter V Cinematic Story Expansion, "A Shadow Falls," depicts the ultimate battle between the evil Shadaloo organization and the heroic World Warriors who rise up against them. Seven "Black Moons" are deployed by Shadaloo, granting M. Bison unimaginable power and enveloping the earth in total darkness.

Seeing the moons mysteriously appear in the sky, Ryu, Ken, and Chun-Li embark on an epic journey around the world to retrieve fragment pieces that are the key to stopping the "Black Moons" before it's too late. Along the way, they encounter the rest of the World Warriors, each of whom have their own agendas and motivations in mind. The final battle between good and evil begins now… who will RISE UP?"
All six DLC characters will be available to play in this mode;  Alex, Guile, and Ibuki of course – but interestingly, Balrog, Urien, and Juri – who're only scheduled for release later this year, will be playable too.
The story seems suitably balmy – which you can see in the first ten minutes of it. Spoilers, obviously.
Last Updated: June 10, 2016