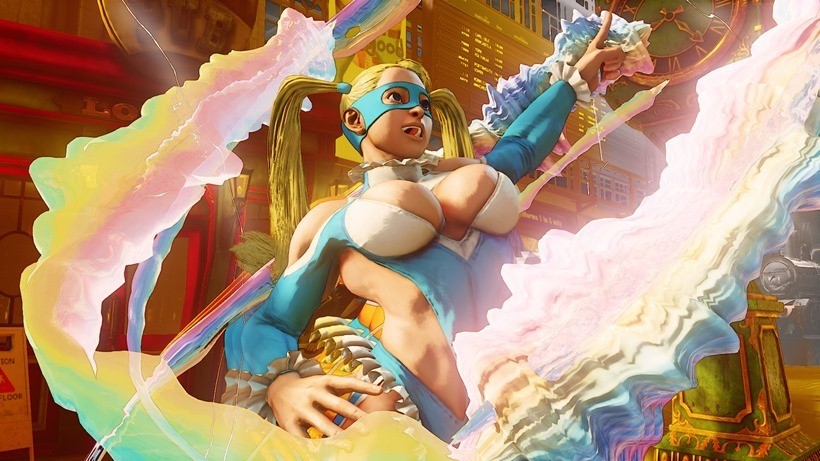 Street Fighter V is mostly making the news for all the right reasons. It looks gorgeous, it's bringing back some of the most famous fighters in the franchise and, above all else, it looks to be a fantastic fighter. But being developed all the way in Japan, Street Fighter V does feature some tropes that audiences in the western world (and elsewhere) have taken to speaking out against.
Things like character R. Mika slapping her near naked bum as a visual taunt while you're trying to overlook (or focus on) her more than revealing outfit.
The intro sequence was revealed alongside the character's own trailer back in August, but it's been subtly tweaked since then. The costume remains, but Mika's moves no longer feature the infamous cheek slap – which is blatantly looked at and analysed in excruciating detail in the video below.
The video screams censorship, but the fact of the matter is that Street Fighter V is still in development and subject to all sorts of change. There is no doubt that the response to Mika's reveal ultimately made developers Capcom rethink their stance with her, but they're reiterated that nothing unequivocally forced them to make the change. Instead, they made that decision themselves.
So says Street Fighter boss Yoshinori Ono, who explained the change in a recent interview.
"We didn't make any change because of external influences. Those changes came up internally. We decided to remove that because we want the biggest possible number of people to play, and we don't want to have something in the game that might make someone uncomfortable."
So yes, the outcry after the reveal definitely reached the ears of Capcom, making them reconsider if the animation was worth potentially making players uncomfortable and, more importantly, potentially losing sales. There's a way to frame that as censorship if you're really pedantic about it, but personally I like to see it as mutual evolution between consumers and developers understanding of them. Still, if you're really pissed about it, you can still oogle at Mika's costume. Doesn't seem that's changing.
Last Updated: December 9, 2015