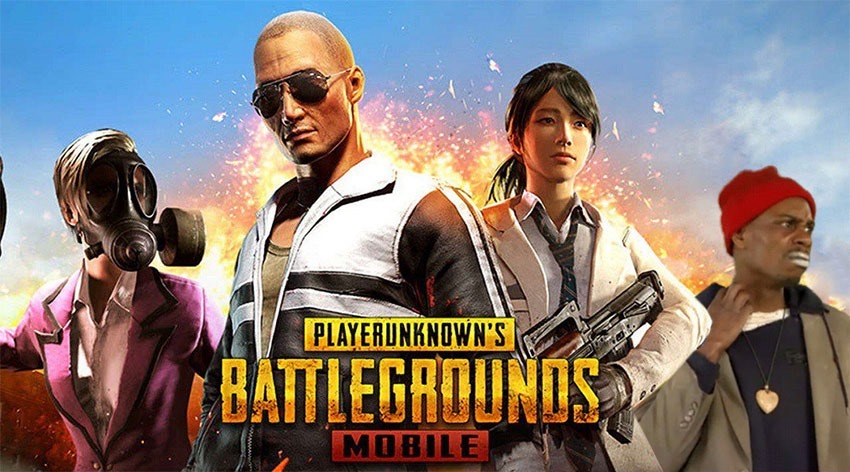 According to the World Health Organisation, video games can become addictive, and those who do come to rely on them need help to overcome that affliction. Now, the Jammu and Kashmir Students Association is asking for a bit of help. They want the Jammu and Kashmir Governor Satya Pal Naik to ban the mobile version of PlayerUnknown's Battlegrounds, which they blame for low marks, saying that the game is worse for students than actual drugs.
"The game should have been banned immediately after the poor performance of 12th and 10th class results but still we haven't seen any action," said student body Deputy Chairman Raqif Makhdoomi in a report on Pristine Kashmir (via Gadgets 360).  "The addiction to this game has become more concerning than addiction to drugs as we get to see youngsters 24 hours on the mobile phones and playing the game and doing nothing. We request the governor administration to immediately ban the game."
Makhdoomi calls the game a "future spoilers," suggesting that the mobile game – like Television, Rock music, the radio and books – are ruining children forever. While actual addiction may be a problem, I think poor parenting is a one, and many of today's ills could be fixed, or at least lessened with rules and boundaries.
I digress though. While PUBG may be losing in popularity to Fortnite, the game is obviously still doing just fine. Though it's been in player decline for nearly a year, the game has still managed to generate over a Billion Dollars in 2018. According to Superdata, that makes it the highest-grossing paid game of the last year, more than FIFA, Call of Duty and Red Dead Redemption 2. That doesn't even include the money earned from the mobile version, which is free-to-play.
Last Updated: January 21, 2019