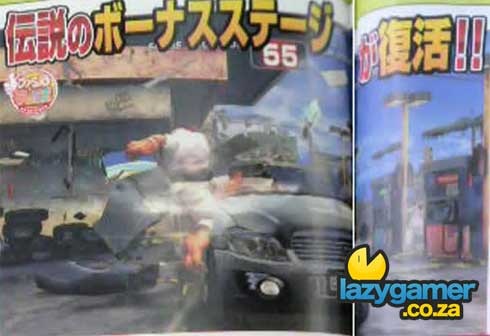 Kicking and punching the heck out a virtual automobile is an incredibly satisfying experience. Old-timers who did so in Capcom's Final Fight and later in Street Fighter II would be able to testify just how much fun it. So could this guy!
In the latest issue of Famitsu, there's confirmation that two of the revered bonus stages will be making their return in Super Street Fighter IV; The aforementioned Car destroying, and the falling barrels. Famitsu have also detailed a few new features coming to the game:
A 2v2. scalable to 4v4 Team Battle
A proper replay channel where you can play replays of matches
An Endless Battle mode with up to 8 players and voice chat – this sounds suspiciously like the lobby system that fans of the game have been clamouring for.
The game will also apparently be receiving a tournament mode via DLC, which we can only hope is a proper one, instead of the awful championship mode that graced the original.
Source : Eventhubs
[Thanks to poddle for the tip]
Last Updated: November 4, 2009