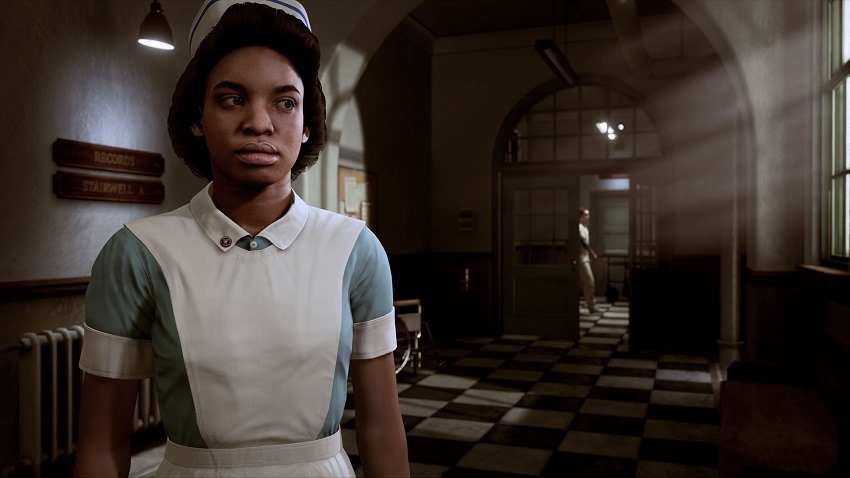 PlayStation VR got a really sizable update during E3, with Sony showing off a handful of great looking titles set to launch both at the tail-end of this year and into 2018. Supermassive, developers of both Until Dawn and the PSVR shooter in the same universe, Rush of Blood, revealed two brand new games at the showcase. The Inpatient (a horror prequel to Until Dawn) and Bravo Team (a rote looking military shooter), were both scheduled for a 2017 release. But both have suffered sizable delays.
The Inpatient and Bravo Team will now only release in 2018, with Supermassive and Sony realising the need for a little more time to polish the games up to required standards. The Inpatient, which is the more interesting title of the two, will now launch on January 23. The game takes place decades before Until Dawn, but in the same Asylum that the original game is set in. With Until Dawn being a goofy slasher flick, The Inpatient seems like a more focused horror adventure. And in VR, that's only heightened.
Bravo Team is a little less fascinating, putting players in control of a fire team in a pretty standard looking military shooter. It's now delayed until March 7, and I hope we get to see something a little more exciting from it at PSX a little later this year. Supermassive have proven they know how to do shooting in VR with Rush of Blood, but Bravo Team's setting just seems so tired right now.
It's a bit of a hit for PSVR for sure, but it does make 2018 more exciting for owners of the VR headset. Both The Inpatient and Moss, the cute mouse adventure platformer, were highlights for me at E3. I can't wait to get the chance to finally play them both.
Last Updated: November 13, 2017