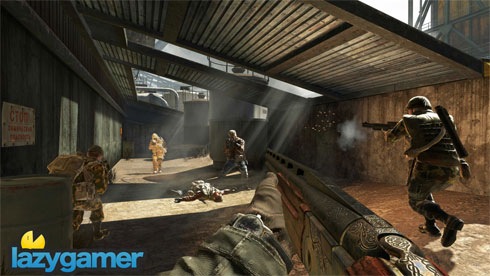 Earlier this year Do Gaming, who is in charge of the largest online league in South Africa announced they would not be holding LAN finals this year at rAge due to tickets for the finalists not being booked in time. This proved to be a huge blow for the competitive online community.
Fortunately Incredible Connection and Gaming Inc stepped in and announced that they would be providing spots for 16 teams, 14 of which would need to qualify through 3 one-night-cups and the last spots are would be reserved for 2 school teams, one of them being Sacred Heart who are hosting the schools qualifier.
All three qualifiers have come and gone with the big names in the South African Call of Duty 4 scene making it through to the LAN championships. After looking over all the scores and matches that were played it will be interesting to see how teams do on LAN, as most of the results online were fairly close, with a  few upsets being made. Mint Gaming, who is sponsored by Lazygamer (Ed: the best gaming site on the planet), managed to come second in their respective qualifier giving them a good seed for the competition, other notable teams that have qualified for the event are: Bravado, Pantheon and Area 52 all of which along with Mint have a good chance of taking the title. Below is a list of teams that have qualified, barring one – which is reserved for the school that manages to qualify at Sacred Heart.
Qualifier #1: 

Bravado Gaming

UbS.Enigma 

Area52 

Vintage
Qualifier #2: 

Pantheon Gaming 

Mint Gaming 

BFB 

Game Over
Qualifier #3: 

Prodigy Gaming 

Regiment Gaming 

sN Gaming 

Aura Inc 

DI 

sN.DaddyCool
School Qualifier: 

Sacred Heart 

TBA.
Mint Gaming management will be attending the event to give the community up-to-date scores, interviews, pictures and more of the event which can be found at their website, here.
[Ed: 10 points if you noticed the header image wasn't COD4]
Last Updated: September 20, 2010