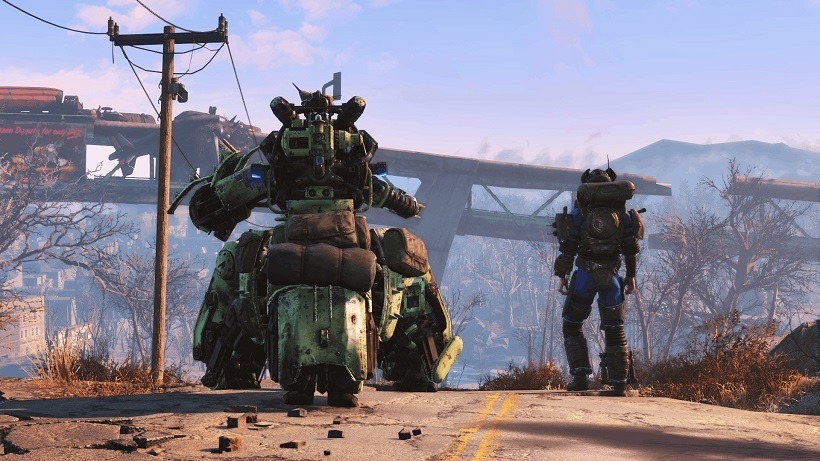 Last Friday was a bit of a nightmare for Bethesda. Just a few days before kicking off Fallout 4's post-launch content with the first piece of season pass DLC, a glitch on PSN gave everyone access to the game's Season Pass for the low, low price of…well nothing. The listing stayed live for a full 30 minutes too, leading to countless downloads that opened up the gates to a vacuum in DLC profits. So it's unsurprising really that none of it is being honoured.
On the eve of the launch of Fallout 4's Automatron DLC, Bethesda have revoked all the season passes obtained through the PSN store glitch last week. Much like P.T before it, Bethesda initiated an expiry date on the passes and ensured they were no longer accessible before the DLC hit the market. Existing Season Pass buyers won't be affected, so if you paid good money for content that doesn't really look like it might deliver , you're still set.
There is a silver lining however. The glitched Season Pass came along with a Fallout 4 PS4 theme that was once exclusive to a Season pass bundle, and it seems Bethesda haven't nuked that. So even if you took the time to log on and hit download, you're not being left with nothing.
The Automatron DLC is out today for Fallout 4, and you'll be able to access it once you've checked it on in the Main Menu. Start a new game or load up a save and your Pip-Boy will have a new mission in its log, leading you to a distress signal and initiating the new content. It's meant for higher level play through, so bring your best suit of Power Armour and Laser Rifle.
Fallout 4 wasn't all it could've been last year, but I do hope this DLC keeps the dream alive for those who felt a little more favourable towards the game than I did.
Last Updated: March 22, 2016