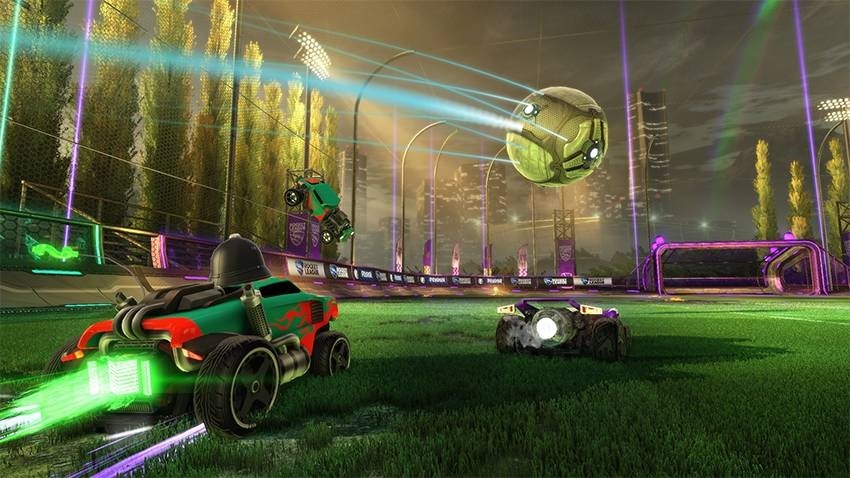 If you called it, saying that the outrage around Rocket League's exorbitant pricing seemed like a manufactured stunt that would lead to lowered pricing intended to make everybody happy, then give yourselves a high five and/or pat on the back. While it may not be quite as conspiratorial as that, Psyonix has announced that they're reworking the game's economy, by slashing the prices on its much-maligned store.
This comes just days after fans of the vehicular-powered football game vented their frustration at the game's newly implemented Blueprints update, which brought with it a lack of randomised loot boxes, replaced instead with outrageous pricing for cosmetics.
"Since the Blueprint Update release last week, we have pored over all of your comments on Discord, Reddit, Twitter, and beyond. We have heard your feedback that Item Shop and Blueprint pricing did not meet community expectations. After carefully reviewing all the data available to us, we're making the following changes," says Psyonix:
ITEM PRICING REDUCTIONS
Reduced the base price ranges of Item Rarities (before attributes like Paint) to the following values:
Rare: 50-100 Credits
Very Rare: 100-200 Credits
Import: 300-500 Credits
Exotic: 700-800 Credits
ITEM ATTRIBUTES
Paint and Special Editions now add less cost across the board, based on rarity:
Most Paint Colors: 50-200 additional Credits
Burnt Sienna: 0 additional Credits
Titanium White: 100-500 additional Credits
Special Editions: 200-400 additional Credits
If you've actually spent money on nonsense in Rocket League over the past week, you'll be getting a refund in credits. Not actual money, just credits.
"For in-game purchases made between December 4 and December 11 (today) at 12:00 p.m. PST (8:00 p.m. UTC) we will add Credits equal to any difference in price directly to your account. For example, purchasers of Crimson Fennec will receive 500 Credits back today, as a Crimson Fennec now costs 700 instead of 1200 Credits. This price adjustment is a one-time only event, and only applies to purchases made between December 4 and December 11."
It's something, I guess! The changes accompany some patched changes, which you can read about here.
Last Updated: December 12, 2019