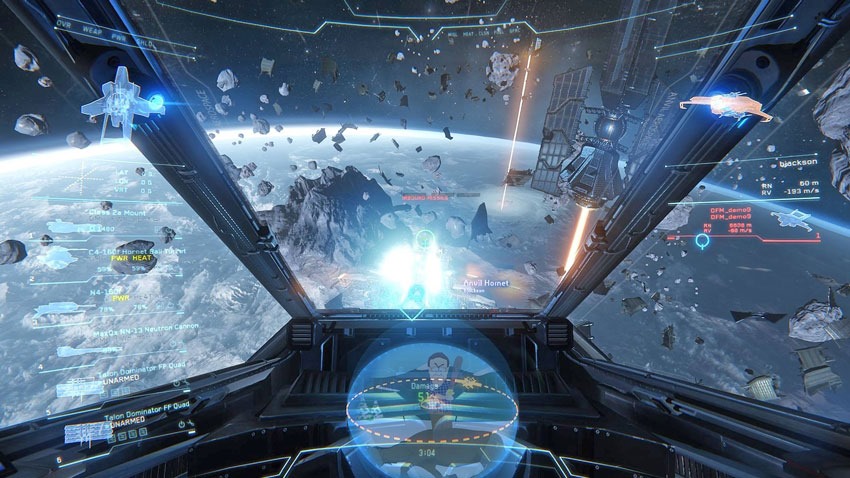 Star Citizen, the gift that keeps on giving. Back in March, the most crowdfunded game in history had its community in a good mood as Update 3.5 Alpha was around the corner. A brand new module of goodies, filled with all manner of neat stuff! Flight models were going to be retooled and there would be new planets added to the game. Heck, there'd even be playable women. The last week of March was going to be brilliant. Here's the original pitch for that big update:
Alpha 3.5 continues to deliver on Cloud Imperium's promise to release new content on a quarterly release schedule for Star Citizen, and adds many new and exciting features to the game, including newly playable female characters, the city-planet ArcCorp and its two moons, an entirely re-worked flight model that differs in-atmosphere gravitational physics from space flight, new CIG Character Customization Technology that creates for endless character customization options, numerous new missions, ships and weapons for players to enjoy and dozens of quality of life and performance improvements.
It's now past the halfway point in April and the 3.5 Alpha still hasn't popped up. While the original goal was for developer Cloud Imperium to roll out the update to top tier and normal backers, take a break from social publishing for three weeks and crack on with content for the Alpha 3.6 quarterly update, none of that has actually happened.
What is playable in the 3.5 alpha is bits of content that has only been accessible on the PTU, which many backers are wary of as any progress within that section of the game won't carry over and will require a re-download once it is wiped from the servers. Meanwhile, Cloud Imperium is pushing out emails to help assure players that the real content is totes on the way still. Via Massively OP, here's the mail from Friday: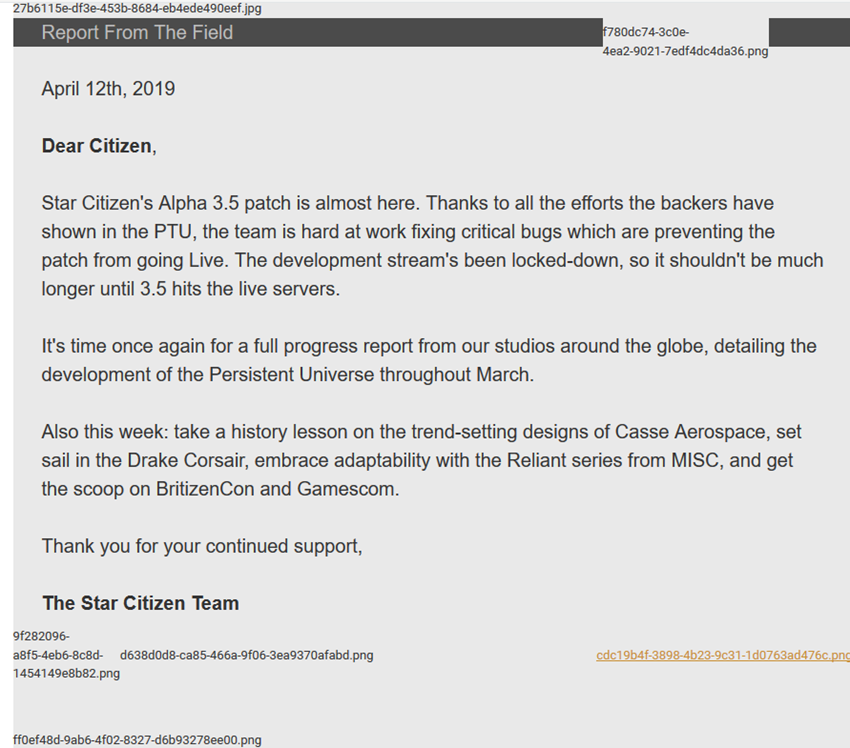 Miscommunication, more delays and even more bugs being discovered in Star Citizen? At this point in the excruciatingly lengthy development of Star Citizen, I'm hardly surprised. Still, it's nice to see what over $200 million in crowdfunding gets you after eight years, right?
Last Updated: April 16, 2019