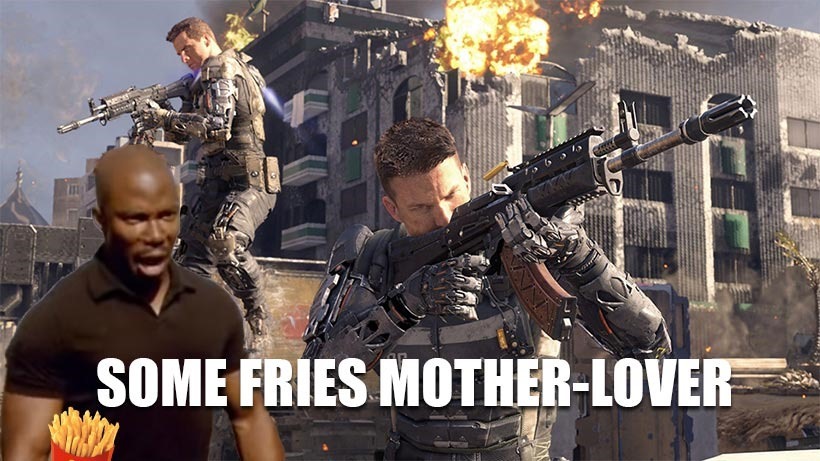 It's been an entire three months since a Call of Duty game was released, and in even more shocking news, it'll still be another nine months before we'll get our hands on a new title in the series. I JUST CAN'T EVEN YOU GUYS! At an earnings call as picked up on by GameSpot, Activision revealed the obvious and spoke about the next Call of Duty game, this time under the development hammer of Infinity Ward whose last entry in the franchise was 2013's Call of Duty: Ghosts.
That's the Call of Duty which had that apathetic eeeeeennnnnnnhhhhhhhh feel until you started playing the Extinction mode and killing all the aliens in sight, like some sort of Donald Trump wet dream. Last year's Call of Duty: Black Ops III was a massive hit for Activision, as Treyarch's turn in the three-year development cycle churned out one of the more profitable shooters of the year.
In terms of sales, Activision says that Call of Duty: Black Ops III even outperformed Star Wars: The Force Awakens, although comparing a movie ticket price to a $60 game is a tad bit unbalanced. Unless you factor in the hiked up costs of movie popcorn and sweets that is. Anyway, with over $15 billion in combined series and DLC sales over its lifetime so far, Call of Duty is still Activision's biggest cash-cow.
Activision remained mum on whether Infinity Ward's next Call of Duty game would be a sequel to Ghosts or a brand new story entirely. While Ghosts was a competent game in the series, it was just missing a certain something something. Essentially the Red Dawn of the franchise with a capable multiplayer suite and a storyline that felt like you were going through the Call of Duty motions, it'll probably be best known for its remarkable fish AI.
Last Updated: February 12, 2016