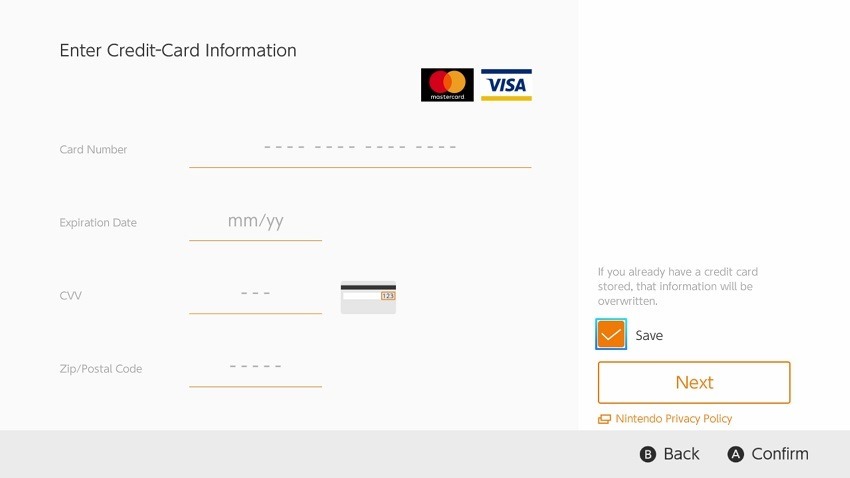 The Nintendo Switch is a console of compromise. For all the things I love about it, Nintendo throws in a few reasons to loathe it. The eShop, for example, is a strangely archaic online experience. Aside from being weirdly laid out and formatted when showing the growing selection of games, the eShop does a bad job of making the purchasing experience pleasant. For a long time you couldn't store credit card information on the console itself, forcing me to punch in my digits every time I want to add to my digital library. Thankfully, that's no longer a problem.
With a sly update to the eShop, Nintendo has finally brought up their blooming online interface to at least equal terms with the rest of the pack. The store now gives you the option of storing credit card information locally, which will make your purchases that much faster. As an added layer of security, Nintendo has also added password protected purchases. So there's no need to worry about you child burning through the entire catalogue and a nasty credit card bill waiting for you at the end of the month.
Nintendo is slowly bringing the eShop back up to speed after the relatively barebones start. The company has recently added a best-selling tab to the store, allowing you to see the most popular games on the system at a glance. The library is still small enough that cycling through everything isn't too much of a chore, but Nintendo will probably need to start looking into better cataloguing soon too.
Nintendo also haven't yet detailed how their online infrastructure will look by the end of the year, at which time they are planning to start charging for online play (much like Microsoft and Sony). E3 should hold many answers to those types of questions.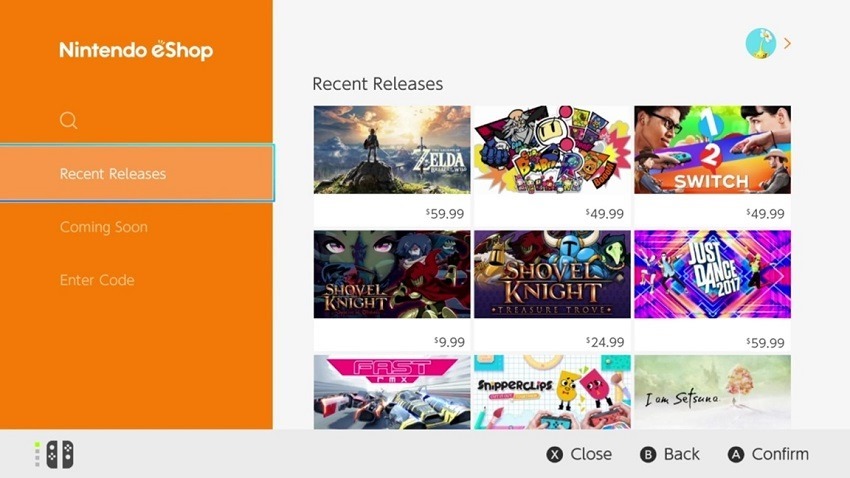 Last Updated: May 9, 2017