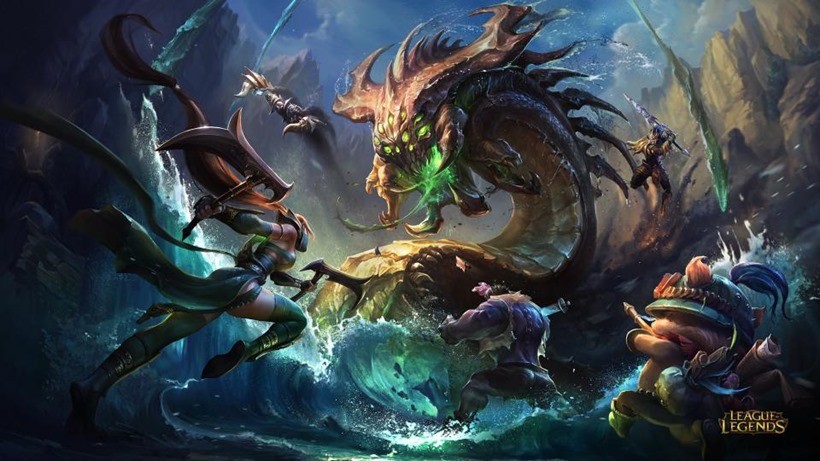 Riot Games is easily one of my favourite development teams in the world. The creators of the ever popular MOBA, League of Legends, are never content to just sit back and let their game run its course. No, they're always looking to improve, so updates and balancing happens every week or two, and every now and then, special events and new game modes pop up too.
Over the past few weeks, the updates have been somewhat smaller and less significant, but now that the 2015 World Championship has concluded (spoiler: it was won by SK Telecom 1 yet again), Riot have gone ahead and teased what's in store for Summoner's Rift next year in the 2016 Season Update:
League is an evolving game, and 2016's going to be a big year for those who team up and compete together. This coming season we're offering new choices to master so each game you play is unique, improving how you compete (and whom you compete with), and introducing new ways to connect with your friends.
No really, League of Legends is due for quite a few changes. Here's a quick overview of all the expected changes and features that fans can expect:
The most notable of the above, in my eyes at least, is the last point. After six years, League of Legends is finally getting a much needed overhaul to its client:
The current League of Legends client has been your companion for the past six years, but it's in sore need of an upgrade. We've been working hard to make that happen, and beginning during the 2016 Season we'll invite community members to test and give feedback on a work-in-progress alpha version of the updated client. We have a limited number of slots open in the alpha client construction crew, but we'll make room for as many folks as we can.

Once the alpha is complete, the updated client will be defined primarily by three things…
New Tech: We're abandoning the legacy client's tech framework and building the updated client from the ground up, so players will finally have the more reliable, responsive client they deserve. Bonus: teams at Riot will have an easier time developing and delivering new features
Streamlined Style: The updated client is our chance to rethink interface and design, cooking in some fresh visuals while we're at it. The new design unifies all sections of the client under a clear, visually consistent theme.
Stay Connected: We're already working on quite a few features that will make playing with friends easier, including Parties, Clubs, and the Friends mobile app. The updated client takes that goal further by giving you a resource-light, standalone friends list you can use to stay in the loop without needing to open the full-size client. It'll let you see who's in game and message your buds while you're downloading the latest patch, and you'll be able to launch straight into games with a click.
Fans of the MOBA have a lot to look forward to. Expect more detailed information on the planned overhaul once 2016 rolls around.
Last Updated: November 4, 2015