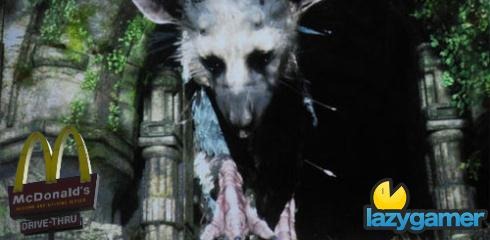 Team Ico, the developers behind the massively anticipated The Last Guardian on PS3 have been speaking at the DICE summit in Asia about growing their market and expanding out of Japan.
The previous 2 Ico games did incredibly well in Japan but that was in the day when the Japanese market was 1/3 of the entire gaming market and games were cheap to make. Now games cost a fortune and the Japanese market is only 1/5 of the entire market so Team Ico know that they need to expand.
And to expand they need to westernise or die.
So far we haven't seen much in the way of gameplay or plot to The Last Guardian but the graphics have been pretty impressive if not a little outlandish.
I am interested in seeing what they do to westernise the game and wish them the best of luck, most of the western world hasn't got a clue what makes Asians tick and I can only presume the feeling is mutual with our friends back east.
Source: Kotaku
Last Updated: September 18, 2009