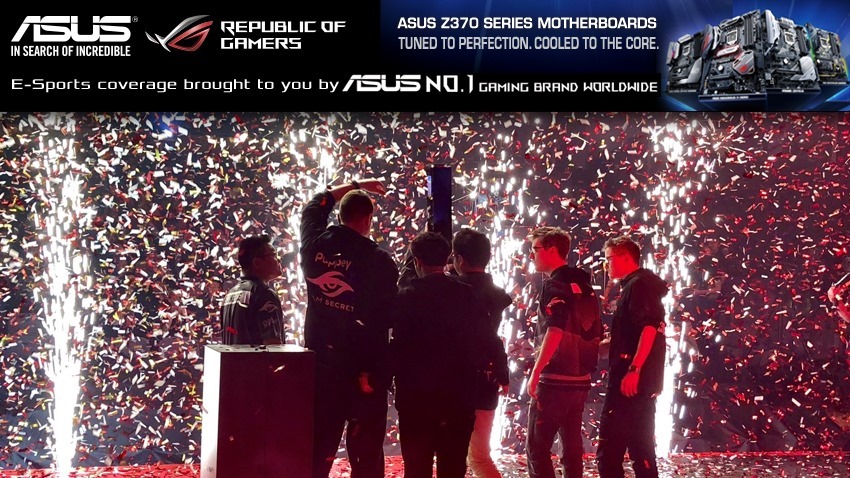 What makes Dota 2 such a great game is how it changes with almost every major tournament and patch. We rarely see teams dominating for longer than a few months, especially in this day and age. This was the case this past weekend for Team Secret who obliterated International winners Team Liquid at DreamHack Winter.
We got a taste of Liquid vs. Secret in the upper bracket finals, where they sent the TI Champions down to the lower-bracket only to meet them once again in the grand final. The grand final at DreamHack marked the third time these two European titans met, and the third-time Secret triumphed over their biggest rivals.
The DreamHack Winter tournament acted as a Major for Dota 2's newly implemented system which awarded Team Secret 750 Major Points and $500,000. Team Secret is now at the top of the Major Leaderboard in the race for The International 8.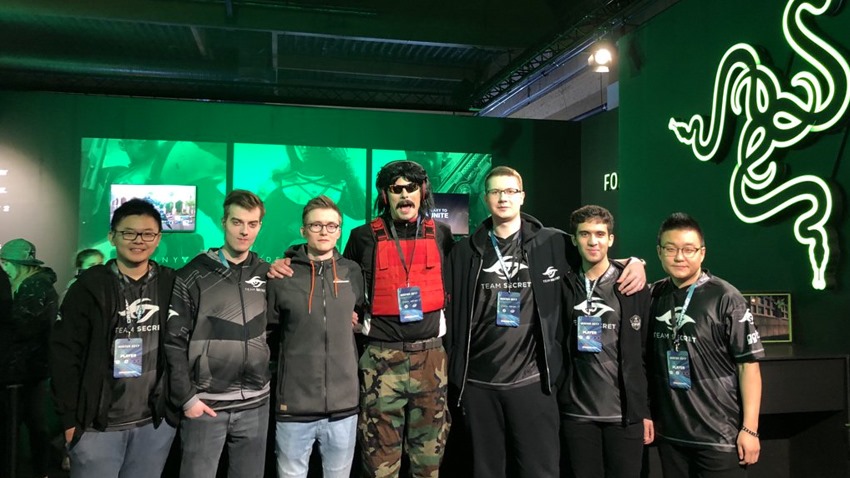 Team Secret with Dr. DisRespect
In the grand finals, Team Secret ran away with the competition. They shutdown Team Liquid at every turn, despite some close calls on the net worth. Team Secret always seemed to be ahead in kills and position as their perfect play pushed them forward to a crushing victory. It was like the old days, where casters could not stop talking about Marcus "Ace" Hoelgaard who played an instrumental role in Secret's success in the carry position. He had everyone on the edge of their seats as his spectacular play shut down Team Liquid. It became clear, at this tournament, that Ace had come a long way since his days in Cloud9.
It was an unfortunate loss for Team Liquid and their fans, especially since their dominant performance at the Dota 2 International put them at the pinnacle of Dota 2 performance. They still remain one of the best teams in the world, but something will need to change if they hope to retain their title at next year's Dota 2 International.
Like esports?
Check out esports central
Last Updated: December 4, 2017