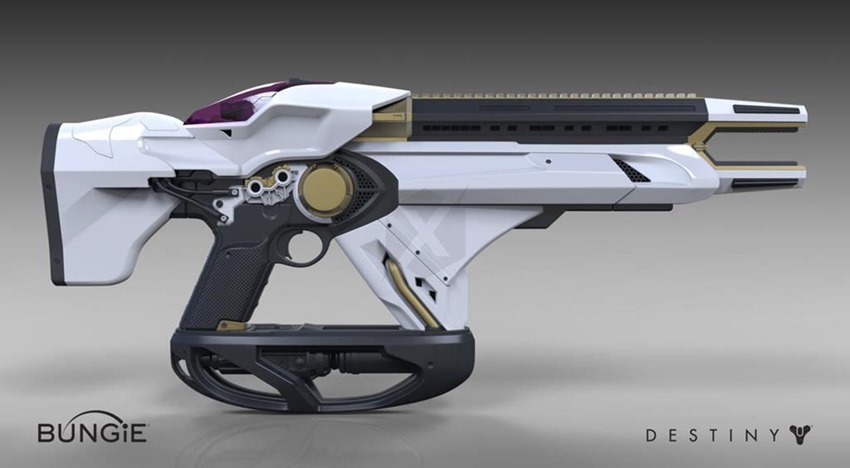 There's no shortage of iconic Exotic weapons within Destiny 2, something that many fans are discovering as they venture into Bungie's sandbox for the first time. From the audio delight of peppering a Hive Knight with a one-two combo of void energy with the Graviton Lance to the Michael Baygasm that is the Sunshot hand cannon, every gun in that top tier category has a function and a place in the greater scheme of things.
And then there's Telesto. A fusion rifle that barfs out pink orbs of destruction, the trick to this mighty Exotic is that you can use it to layer several orbs of death onto a target and detonate all of them at once, with multikills from it automatically reloading your equipped Kinetic and Energy weapons from reserves. That's not all that Telesto can do though. In an exploit for the ages, Destiny 2 players discovered that they could use the gun to almost instantly refill their Super meters.
The method was easy enough: Fire Telesto into the ground as many times as possible, lob a grenade with an area of effect damage range and every particle destroyed by your trusty explosive would result in your Super bar being juiced to max within seconds. Here's some video of it in action:
With an exploit that worked well in PvE and PvP, Destiny 2 had the most broken weapon on hand since the launch of the OP Prometheus Lens through Xur many moons ago. The Crucible was badly hit by this, with many a regular match resembling a round of Mayhem. Anyone running with an Ashes to Ashes perk on their armour got an additional boost to their Super meter recharge, a problem which ended with Bungie taking a simple route: Removing Telesto outright from Destiny 2 until a fix can be implemented.
Well now I just feel bad for running rampant with this exploit. Slightly but not entirely that is.
Last Updated: October 21, 2019