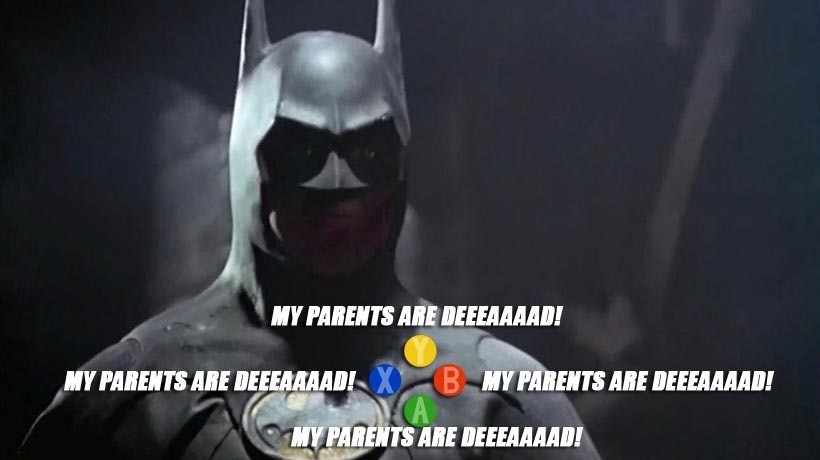 They've taken on Handsome Jack, the freelance police known as Sam and Max, Minecraft's blocks,  the Walking Dead and the fairy-tale denizens of Fables. But for their next episodic game series, Telltale is headed to Gotham City to put their stamp on a certain dark knight. Announced at the Game Awards, Telltale Games revealed that they'd cut a deal with Warner Bros. Interactive Entertainment and DC Entertainment to create a new unnamed Batman game. Here's the first teaser trailer:
"This iteration of Batman will give fans a first-hand opportunity to dive deeper into the complex life and mind of Bruce Wayne," said Telltale's Kevin Bruner at the Game Awards.
That's an interesting idea there, I have to admit. When you look at Batman, you're looking at several characters. There's Bruce Wayne, the reckless playboy billionaire, a persona that is used to draw any attention away from people who might think that he's the infamous Gotham City Bat-vigilante.
After all, this errant version of Bruce Wayne is the real mask worn by Batman, not the rubber cowl with pointy radio-ears. The real Bruce Wayne is a colder, more damaged individual who is obsessed with fighting crime thanks to that childhood trauma of his that resulted in two dead parents. And while I'm not the biggest Telltale Games fan, I have to admit that their recent work on the Borderlands series has been daring; real quality stuff.
There could be something here, if they can bottle that lightning again and unleash it in Gotham. Especially if you're feeling burnt out by the Arkham series as of late, and you're looking for a more cerebral Dark Knight simulator.
Last Updated: December 4, 2015