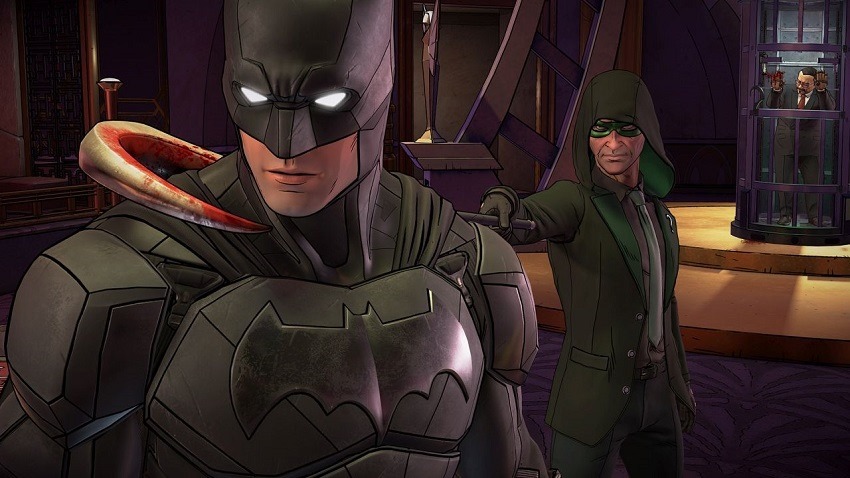 Telltale Games have often be criticised for putting too much on their plate, leading to delayed release dates for episodes in current seasons for their games and long stretches between new ones. But no one can fault their ambition, which was out in full glory last night as the studio revealed three brand new seasons for three of their existing titles. Batman, The Walking Dead and The Wolf Among Us (finally) are all getting new seasons, some starting as early as next month.
Telltale's Batman launched in August last year and was a surprisingly refreshing take on both Bruce Wayne and his caped crusader alter-ego. The five episode series twisted the Wayne mythology in some incredible ways, cementing it as one of the best games Telltale has released to date. So colour me surprised that we're getting a new one so soon. Batman: The Enemy Within will debut on August 8th, and run the same five episode length. It will feature The Riddler as the main antagonist, but also have returning characters (such as the creepy John Doe/ Joker) from the first season. As always, your decisions will carry through.
The Walking Dead is really what propelled Telltale Games on to the map of nearly every narrative-hunger gamer, but it's a series that has hit its own speed bumps with subsequent seasons. The third season tried an entirely new angle with a brand new protagonist, and could arguably be seen as the weakest of the lot. Season 4, which Telltale announced for 2018 yesterday, will return to Clementine and wrap up the series for good. It's the final chapter, which will hopefully end the otherwise good run on a high note.
But the biggest news yesterday certainly had to be around The Wolf Among Us. The first season debuted back in 2014, and ended on a ridiculously tantalising cliff-hanger. The series, based on the Fables comics line, has had a second season requested by fans ever since, and in 2018 we're finally getting that. Telltale is bringing back Bigby Wolf and Snow White, but describes this new season as an entirely new storyline. Whether that means they won't address the ending of the first season is unclear, but it would be strange of them not to touch on it at least.
Those are three strong games coming soon from Telltale, who is still wrapping up their Guardians of the Galaxy series and might have even more to share as Comic-Con kicks off today.
Last Updated: July 20, 2017