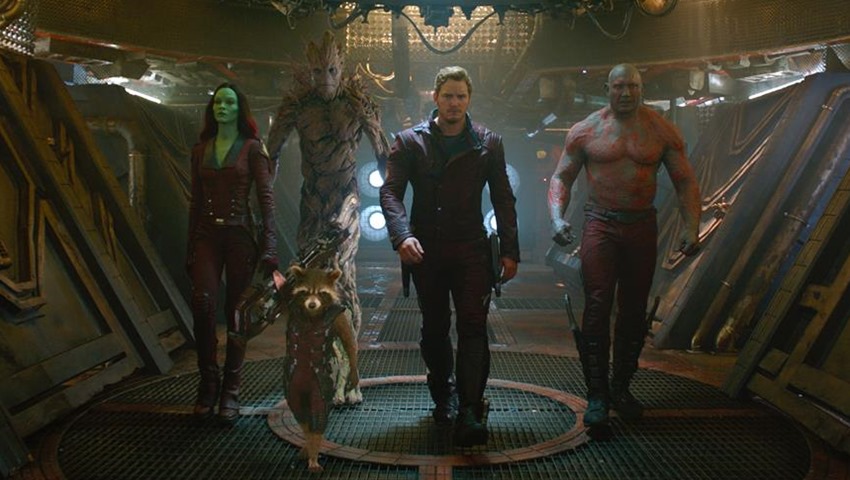 You can pick your friends and you can pick your nose, but you can't pick your family according to an old adage. Or can you? Just because you're not related by blood, doesn't mean that you can't consider another person to be your brother, sister or even parent. The unlikeliest of families can forge no matter where you are, an idea that rings true for Marvel and Telltale's Guardians of the Galaxy.
A vagabond from Earth, an adopted daughter of a mad tyrant, a destroyer with no home and the most foul-mouthed creature resembling a raccoon that you've ever encountered form a weird dynamic as friends and family. Oh, and also Groot. WE ARE GROOT. And it's that very concept that'll drive Telltale's adaptation of the cult classic characters forward when they hit a video game space soon enough. "We are really taking it seriously and focusing on each character," Marvel Games Creative Director Bill Rosemann said to CBR.
As such, the game will explore the answers to four questions: "Who are they? What do they want? How are they a family? What could tear that family apart?
And that's a great angle. Telltale always finds an emotional hook with which to explore the properties they develop, whether it be the sins of the past in their Batman series or the underlying dark nature of humanity in The Walking Dead. Focusing on what it means to be a part of a family, is a novel approach that hasn't really been explored properly in games before.
And who wouldn't want to have an Uncle Groot? Telltale's first Marvel game arrives later this year on a stupid amount of platforms, as the house of ideas seeks to expand further in the digital interactive space as they cement various other partnerships. And that's just Groot news for anyone interested.
Last Updated: February 24, 2017