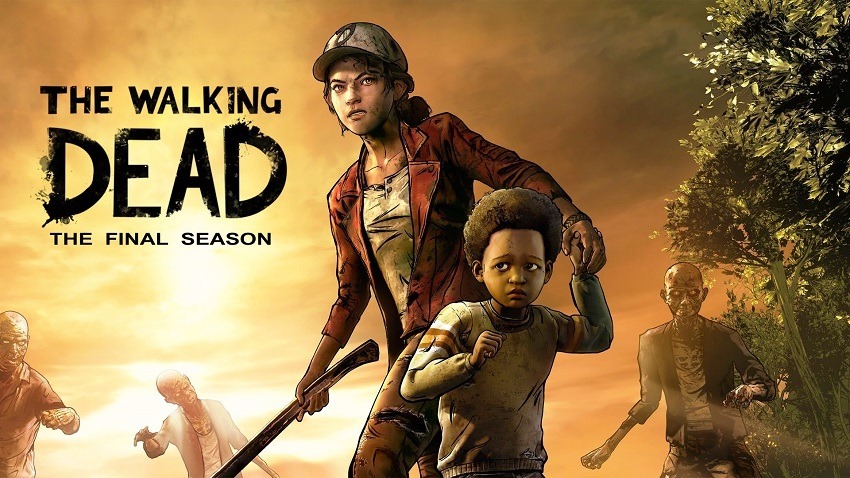 As Telltale continues to implode, first laying off 225 members of its staff on September 21st and even more just last week as the studio nears closure, the future of its on-going projects has remained a big talking point. At least for one project in particular. At the time of the mass layoff, Telltale was on the eve of launching the second episode of their final season for The Walking Dead, leaving the story two episodes short of closure. And Walking Dead creator Robert Kirkman has stepped in to help, with his studio Skybound Games promising to finish the last two episodes.
Announced over the weekend, Skybound is promising to hire many former Telltale employees for the remaining two episodes, so that fans of the story can get the closure they crave. Details beyond the project going forward were scarce though, with Skybound simply stating that work was starting on development once again. Reports after the layoffs suggested that the majority of the work on the two episodes was already done, which makes sense considering Telltale already had an established roadmap for release dates.
We're SO happy to announce that we've reached a deal with @telltalegames that will allow Skybound to continue #TheWalkingDead: The Final Season! Let's wrap up Clem's story right! More details to come soon. pic.twitter.com/ShyREw65iq

— Skybound Games (@skyboundgames) October 7, 2018
What remains are questions about where this money goes. The 225 employees let off were given marching orders without any severance from Telltale, and just nine days left on their medical care. The layoffs were announced so suddenly and handled so poorly that Telltale is now facing class-action lawsuits, which argue that they defied Californian workers law when it comes to notice given before termination of employment. If Skybound is finishing this series, will employees be given a cut that should have acted as their severance at the time? And even if some are hired back, how long will that contract last? And what of those who choose not to return to a project that forced hours or crunch for sudden termination?
These are the questions that fans of Telltale's games should be asking ahead of when they'll get their hands on the next episode. Hundreds of developers made these games possible from the get go, and not taking into account their rights as workers within this industry as the art they created moves forward would be an injustice. It's good that this story is getting the wrap-up it deserves, but Skybound needs to make clear at what cost.
Last Updated: October 8, 2018