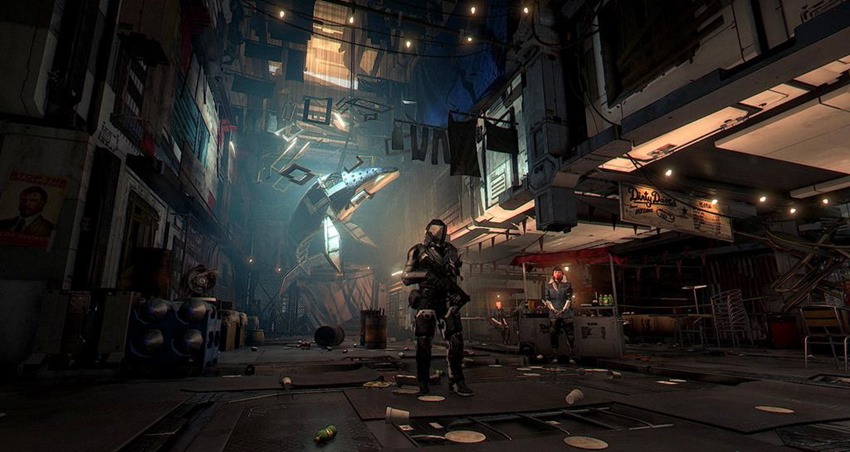 Video games are and forever will be art. An art form that also feeds players too much information on occasion. The worlds that we see, the stages that we walk through, can be lessened by layering user interfaces on top of them. This isn't necessarily a bad thing, because you want to enjoy what you're playing and seeing the right information at the right time can add to that experience.
Other times, you want to soak up everything that a pricy game has to offer. You want every nook and cranny explored; you want a tour through alien worlds without the need to get your groin groped by handsy airport security when your belt buckle sets the metal detector off. Here's a look then, at ten games which look, feel and play better when the heads-up-display is turned off.
Far Cry 5
Who would have thought that the rural countryside of the not so United States of America could be so fascinating? You've got to hand it to Ubisoft, because while the French publisher and developer may have a fetish for sandbox games lately, few studios can compete with the level of detail poured into each game.
Far Cry 5 excels at this, painting a rich yet realistic picture of life in Montana. The browns flow together, each abandoned home has religious text scrawled all over it by zealots and bunkers are filled with all manner of small details. It's those small touches, those minute extras which most people will ignore, that makes Far Cry 5 so much prettier to play when the HUD flicks off, giving players that rare moment to savour the world around them.
And then the cougar attacks your face.
Sleeping Dogs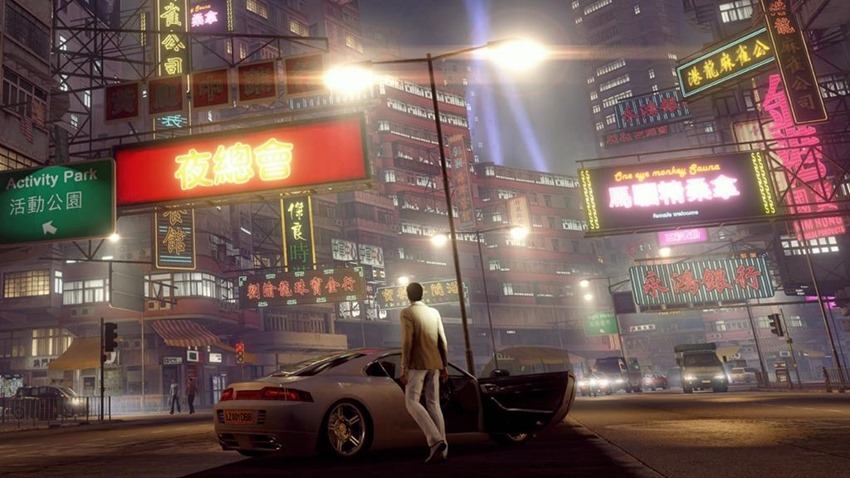 If Hong Kong is as riddled with people, bullets and pork buns as what Sleeping Dogs suggests…then I kinda want to visit the place. You flick the switch on that Asian sandbox, and you don't just get a city to explore…You get a metropolis that never sleeps, an urban sprawl whose neon lights pulse like veins of blood amidst a collection of shops and a bustling collection of locals.
Sleeping Dogs feels more alive at this point, a tourist trap on a digital scale that is begging you to explore its seedy streets and visit its ancient temples. From the docks to the highways, Sleeping Dogs is the closest you'll get to a tour of Hong Kong without ever needing to fly last class.
Horizon: Zero Dawn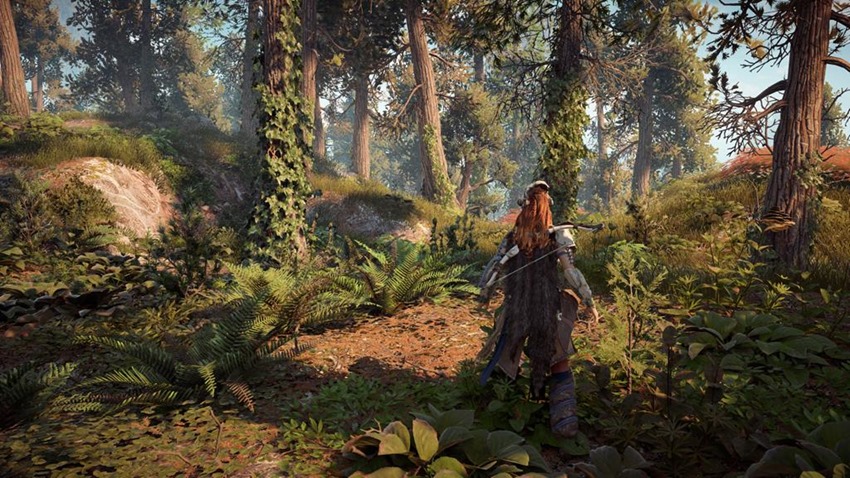 If ever there was a video game statement on how intuitive visual design could render HUDs pointless, it has to be Horizon: Zero Dawn. Aloy's first adventure on the PlayStation 4 was a masterpiece to gawk at, a triumph from Guerilla Games. With an option to eliminate a HUD that already attempted to be as minimalistic as possible, Horizon: Zero Dawn tasked players with soaking in the sights and sounds of a world gone mad.
Humanity's new feudal state was mesmerising, a throwback to another era that still featured some of tomorrow's influences. Combining all of that with a game world which was stunning and a few bright design tricks to keep players aware of their surroundings, was even more magnificent.
The Legend of Zelda: Breath of the Wild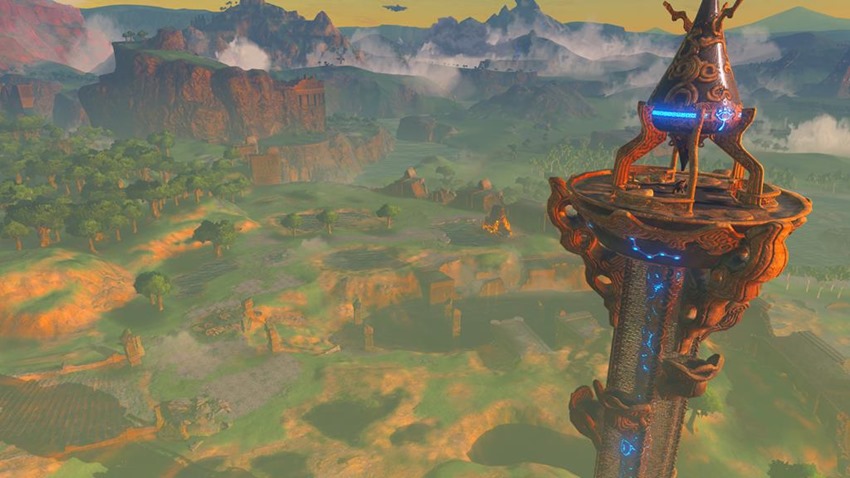 The best game of 2017 and a trendsetter for the industry, Breath of the Wild wasted no time in giving players a sparse selection of visual hints when Link returned. A few hearts, some stamina and a mini-map, seemed standard at this point, but Nintendo still managed to craft a visual experience that functioned even better without all of those enhancements.
Without a HUD, Breath of the Wild moved like an oil painting. It stood out even further, forcing players to rely on their senses and the many subtle clues that Link would produce according to certain situations. Hyrule reacted as well, providing assistance to those players who paid attention to the hints that the environments would use to warn them of danger and alert them of possible rewards. Just another example, of Breath of the Wild more than earning the title of being the best that 2017 had to offer.
Destiny 2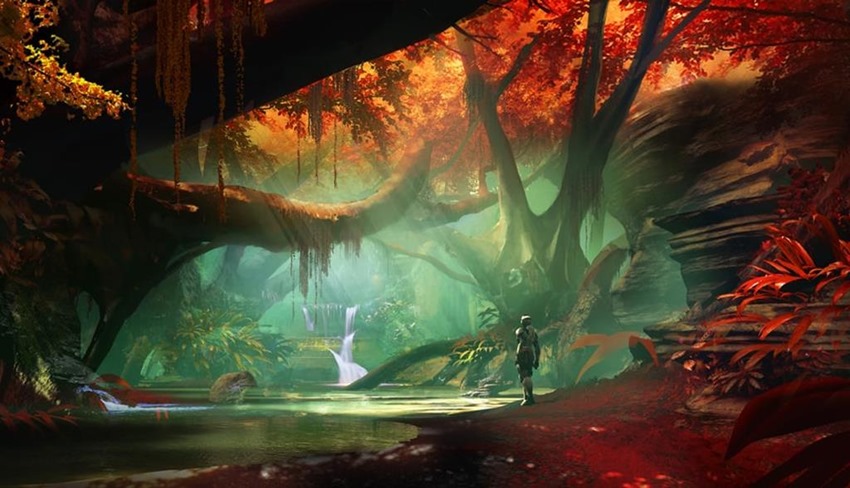 It may be in the headlines these days for its boring endgame slog, but there's no denying just how impressive the worlds of Bungie's space-based sandbox shooter are when you take the time to admire the rock you're standing on. From the Vex architecture of Nessus to the creaking platforms of Titan and the alien landscapes of Io, Destiny 2 has environments which feel otherworldly and dangerous.
These are worlds whose Lost Sectors and hidden subterranean locales add more value to, arenas within which to fight the good fight and sit back as you watch it live its own life. It may be a pain in the ass to judge when your abilities are charged and ready to go, but Destiny 2 more than makes up for that by throwing a ton of smaller details at your face when you toggle its user interface to the off mode.
Deus Ex: Mankind Divided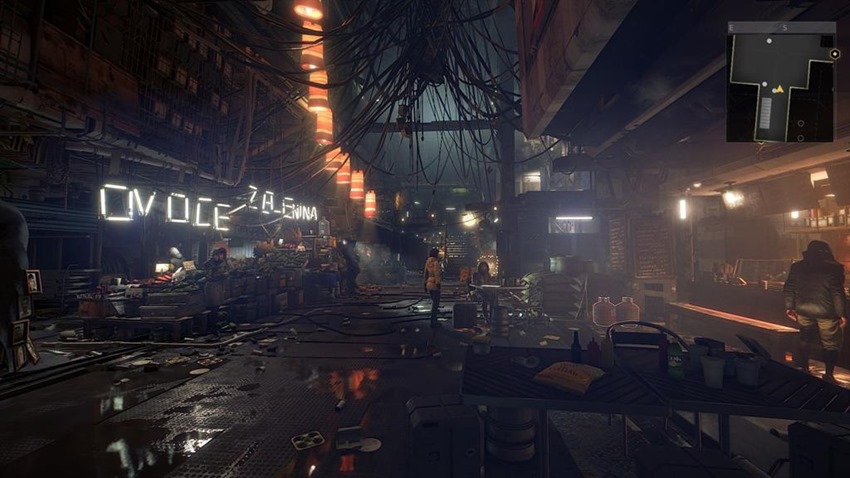 There's a weird balance in Deus Ex: Mankind Divided. The upper class of Prague lives in a city-state that reeks of fascism and government authoritarianism as the crackdown on augmented humans rears an ugly head, while the ghetto of Golem City is stacked with undesirables in a new world order, who have managed to create a home in a world that despises them.
It's that duality, that focus on man and machine that makes Deus Ex: Mankind Divided that much more interesting and a better challenge to play with as few visual augmentations as possible. While Eidos Montreal may have used the distasteful "mechanical apartheid" slogan to market the game, there's no denying just how effective that focus was in creating the terrifying world of tomorrow.
Hitman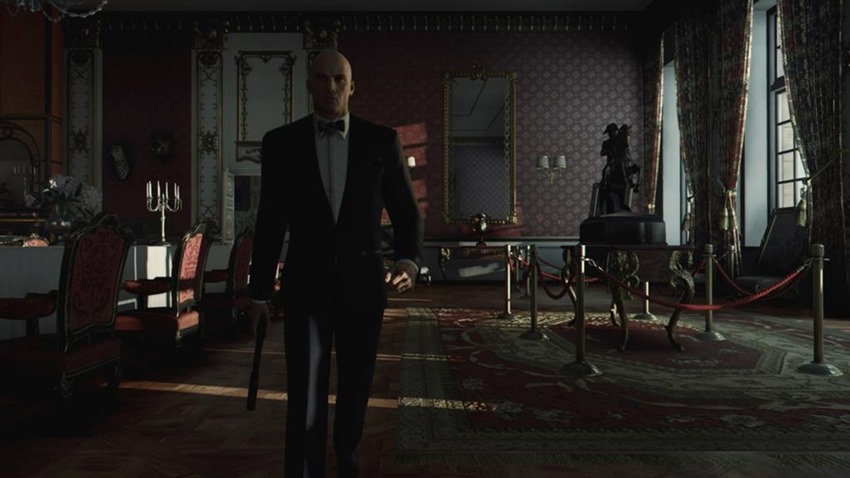 With Hitman, the best episodic game ever produced, you don't get one level to explore: You get several. From the crowded hallways of a Parisian mansion during a fashion show to the sterile corridors of a hospital with bleeding edge technology, it's the intricacies of Hitman that makes it feel that much more special when a zero-HUD approach is taking.
It's that complexity, a clockwork mechanism of people and events living out their own lives and actions, that is incredible to watch and interrupt. Taking IO Interactive's premiere stealth sandbox down to its most minimal level doesn't strip the game of its strengths, it enhances and encourages them. It makes Hitman more tense, every kill feels more burdensome and the consequences of your actions do succeed in creating a domino effect. How many games can add that level of mastery to their resume?
Dark Souls 3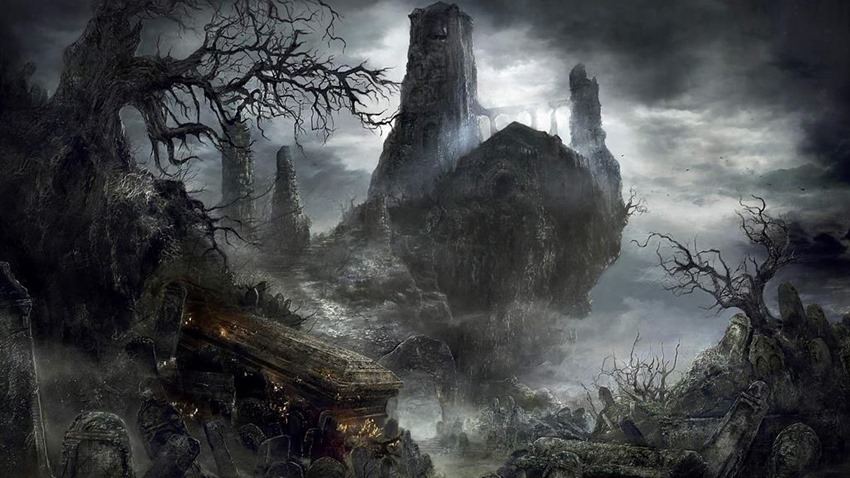 True story: I've never enjoyed Dark Souls. That being said, I can't fault the From Software series for its incredibly atmospheric world, which drips with depression and suffering. If Hell is real, it's the endless struggle to praise the sun of Dark Souls, whose worlds reached a new zenith in the third and final instalment of the long-running series.
Is it even harder to play with the HUD disabled and all visual cues tossed aside? Absolutely. A feature that certain Dark Souls fanatics delight in.
Assassin's Creed III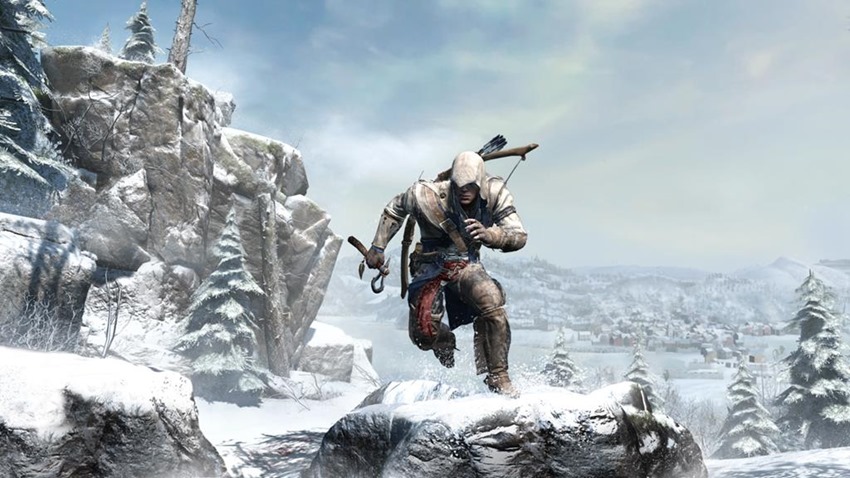 This one is…odd.You think Assassin's Creed without a HUD, and you immediately picture Unity or Origins nabbing the top spot. After all, Unity had vibrant Renaissance colours used to create a unique palette of action, whereas Origins is a reminder of just how impressive true 4K gaming can be. Assassin's Creed III may be the best example here however, on a console that few people adopted: The Wii U.
Say what you like about that Nintendo flop, but when it's hardware was used properly it was capable of creating magic. Shifting all of Assassin's Creed III's visual information to the tablet in your hands was an example of this, a visual tour de force that freed up the screen and allowed fans to appreciate Ubisoft's burgeoning obsession with open spaces. Kind of special, it was. Even if very few people had the chance to try it out.
Alan Wake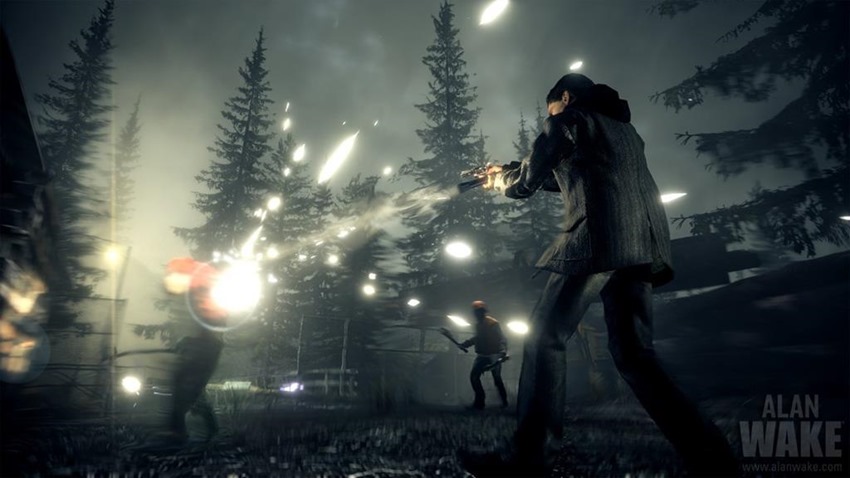 Alan Wake is a video game which still has the potential to make me thankful that I'm wearing brown pants when I play it. Remedy's unusual foray into the realm of the unknown and terrifying is still a masterpiece, one that leveraged action with a reminder to stay out of the shadows and in the light. It's a game which amplifies its terror without a HUD, forcing players into a corner and watching them frantically struggle for survival when their torchlights run out of juice or they forget to count the number of shots fired from their revolver.
You just cannot believe how much of a huge difference that makes, how taking away from a game adds so much more to it.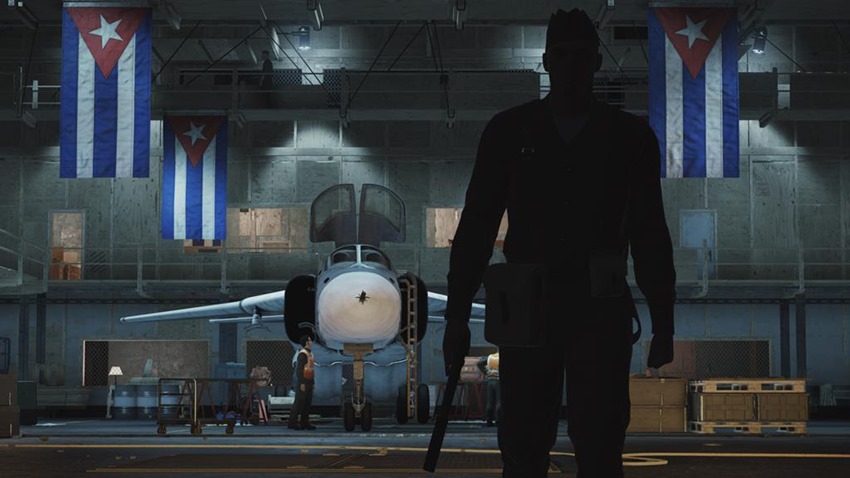 Last Updated: April 17, 2018