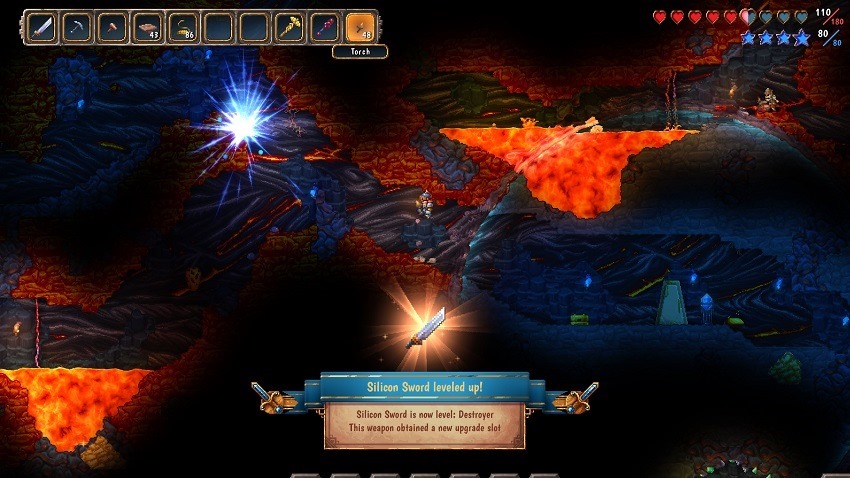 You likely know of Terraria. The cute 2D games that borrowed a lot from the likes of the 3D Minecraft, but packaging it up with a setting and sense of progression that far surpassed it. It's a game that is still widely played and lauded today, with updates expanding upon players interactions and creations. It's so good that other games of its ilk struggle to match up, with Starbound being the only one that has come close. But for the future of Terraria, Otherworld was meant to be a big building block. And it's sadly never going to see the light of day.
Otherworld might share the Terraria name, but it sounded like a drastically different game. It would still feature the same building and crafting mechanics but introduces more elements of strategy and role-playing into the mix. This would be Terraria for those who wanted more than the drive of building, and it's a lofty goal that two studios combined couldn't quite grasp. Developers Re-Logic teamed up with Engine Software in 2015 to make the dream possible, but their current progress was far off the original idea.
So far in fact, that both teams have relegated themselves to admitting it's not going to happen. In a response to the cancellation of the project, Re-Logic explained that internal assessments of the project and where it is at the moment made it clear that the lengthy development had not worked out, and the best course forward was to shut it all down entirely.
"Our team has a clear vision for this game and, in spite of all of our efforts, the current state of the game remains equal parts far from that vision and beyond behind schedule from our initial planning when we shared Otherworld with all of you three years ago."

"Progress has absolutely been made during that time – but unfortunately, a very thorough status review of the game versus its intended design showed things were quite a bit further away from the finish line than we had imagined."
Otherworld seems to be a casualty of feature creep and scope mismanagement, but its lessons aren't lost on Re-Logic. The studio is understandably working on other projects, ones that would see interference by the continued pursuit of Otherworld. So it's not done for them yet, but it might be for some time if you were looking for something new from Terraria's universe.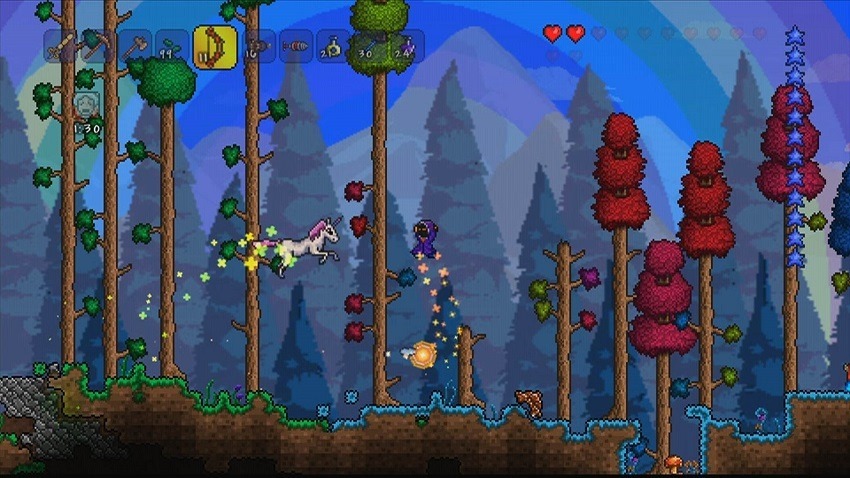 Last Updated: April 16, 2018