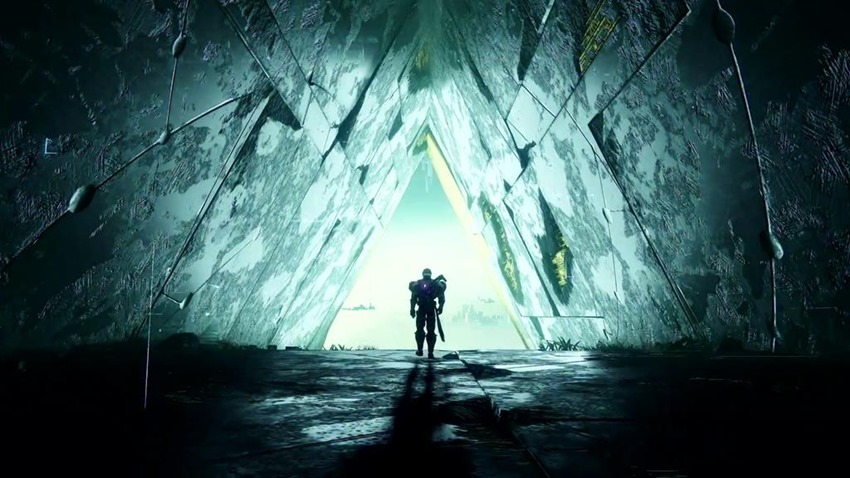 While Destiny 2 has a long-term game plan to keep Guardians coming back for more events, it's going to need to flesh out its mythology if it really wants to keep players invested between larger annual updates. To do just that, Destiny 2's first expansion launches in early December. Called the Curse of Osiris, it focuses on a Guardian who has been referenced since the beginning of Destiny 2, a renegade back from exile and ready to draft in some new soldiers against his war with the Vex.
Osiris may have only had a few seconds of screen-time in last night's trailer, but that teaser still gave plenty of clues away as to what to expect when the expansion launches. Let's have a look then.
Mercury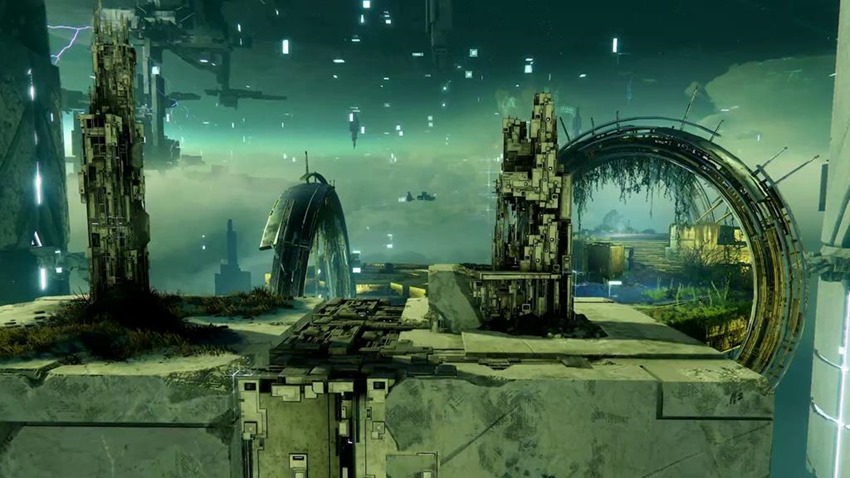 Tired of the European Dead Zone or Nessus? Well good news then, because Curse of Osiris will give you and your fellow Guardians a whole new space to explore. How Mercury is laid out, is the real mystery here. Will it be a flat open environment like the EDZ, composed of Vex platforms like the setup on Titan or a more claustrophobic arrangement like on Io?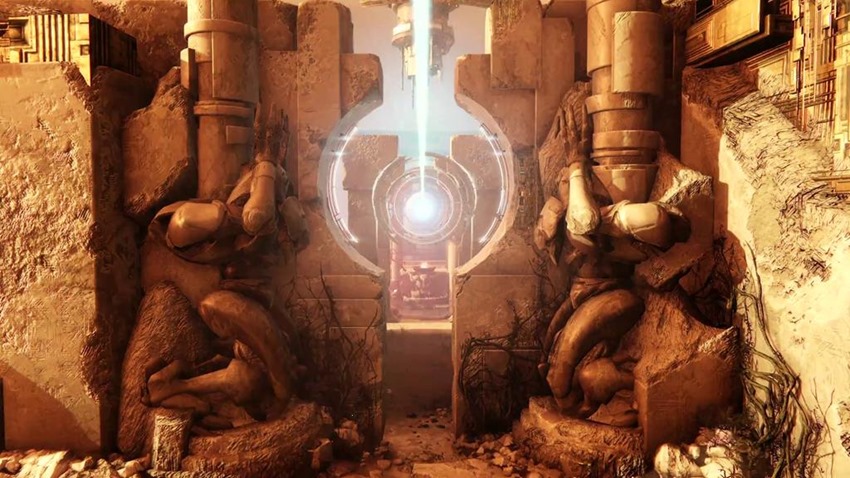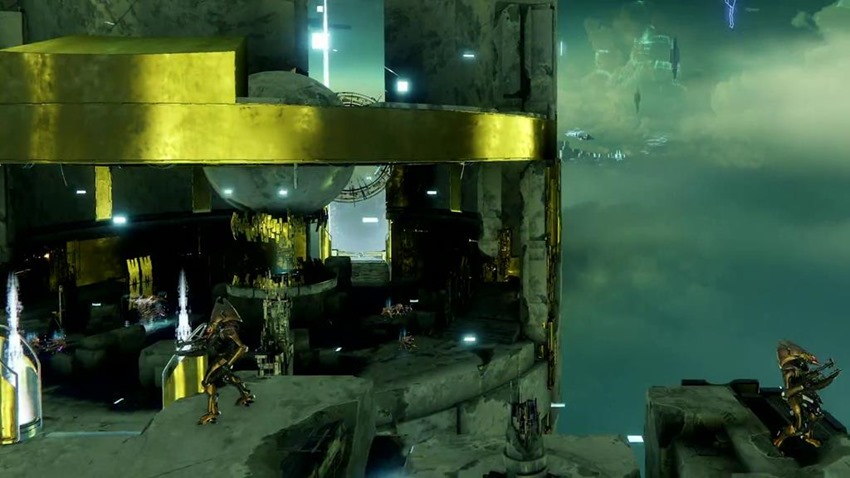 Good questions, but at least one thing is known: Mercury is going to be a Vex stronghold, as their architecture dominates the planet and its solar-energy farms. There's a mix of shiny new Vex tech and older ruins on the surface, creating a nice juxtaposition of fantasy and science in the few scenes that were glimpsed. Whatever the final result, I have a feeling that Mercury is going to require some particularly deft skills in the double-jump department.
Social space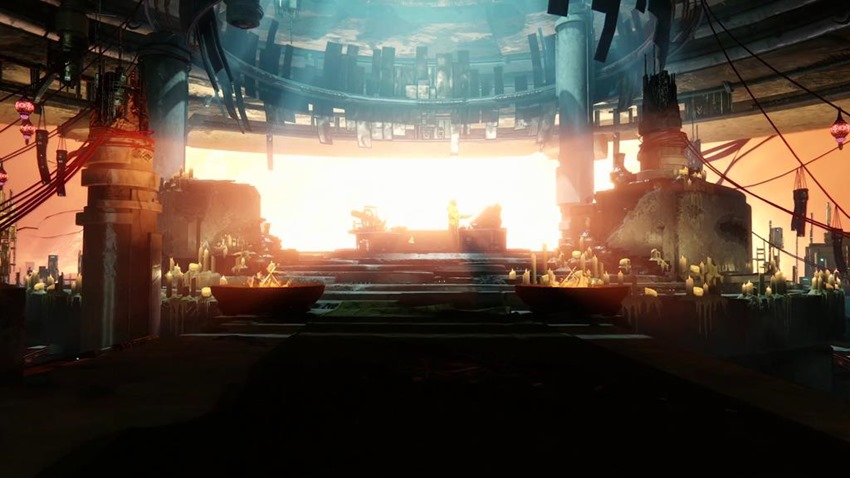 For those talented few who survived long enough to see it in the Trials of Osiris, the Lighthouse is hallowed PVP ground. It's also about to be swarming with Guardian tourists, as it'll be your social space while you're trotting around Mercury. Like other revisited locales in Destiny 2, expect the Lighthouse to be a fully refurbished and detailed zone to hang around in.
Is this the Reef?
Because it certainly looks like it in this teaser. The social space of Destiny 1 when The House of Wolves expansion arrived, the Reef was utterly shattered in the wake of the arrival of the Taken King, with the Awoken there apparently losing their monarch Mara Sov in the opening battle with Oryx and his Dreadnaught ship.
The Reef also ties into Osiris and his trials, having been a location where Brother Vance would recruit Guardians to compete in the games of the renegade Warlock. It'd be kind of nice to see it revisited in Destiny 2.
Osiris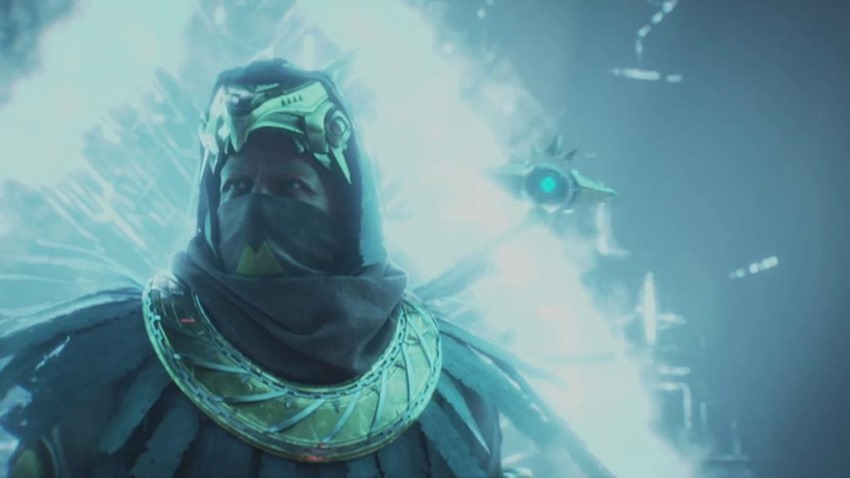 Finally, Osiris himself in the flesh. We've heard his name whispered for ages now, but Osiris has always remained in the shadows, preparing for a disaster that the Vanguard had ignored. Originally the Speaker's protege, Osiris' obsession with the Darkness, the Vex and other hidden dangers in our solar system drove him into exile.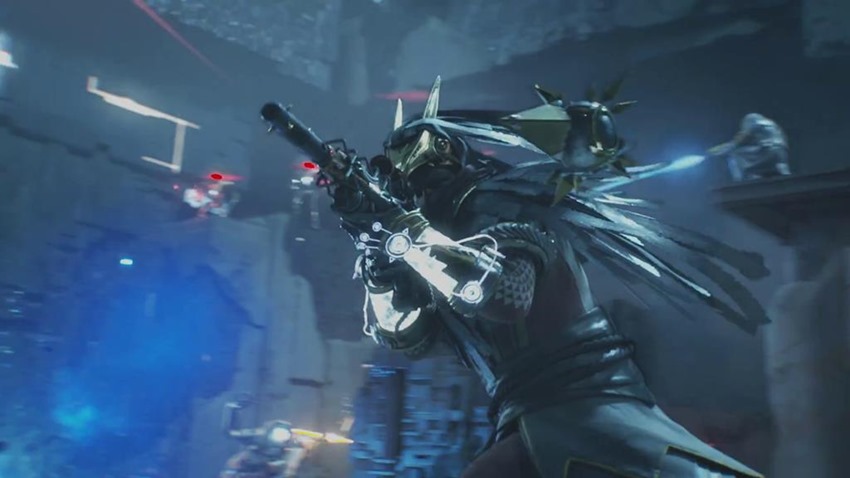 The experiments to gain more power from the Light of the Traveller may have been the breaking point for the Speaker when Osiris was banished, with the rogue Warlock taking his followers with him and establishing a new order on Mercury. In several Destiny 2 adventures, it was hinted at that Osiris had vanished into the very Vex Network that he had studied.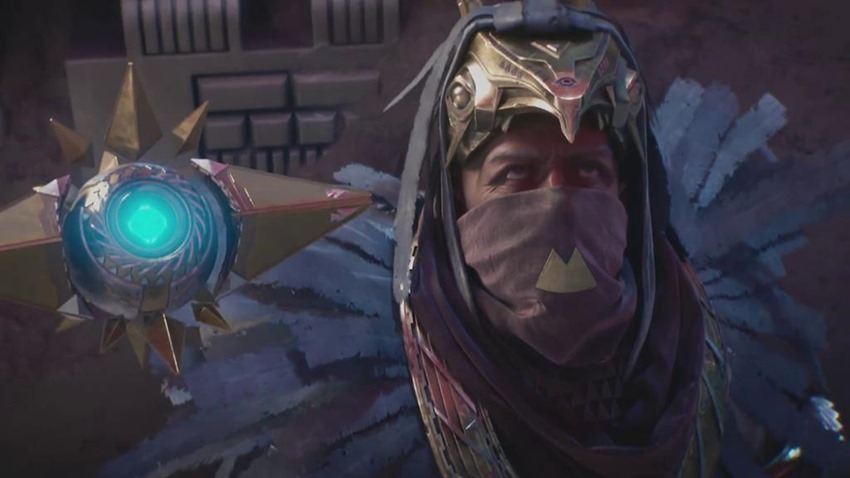 Looks like he's finally back and ready to kick some ass. I just hope it's not mine.
Weapons
You see Osiris wield it briefly, but I'd bet easy money that the expansion will have a new autorifle exotic for players to grab. It's a weapon category that is seldom used in the Exotic line of gear, so I'm hoping that I finally get a gun that can live up to the carnage that my beloved Khvostov spat out back during the Rise of Iron expansion.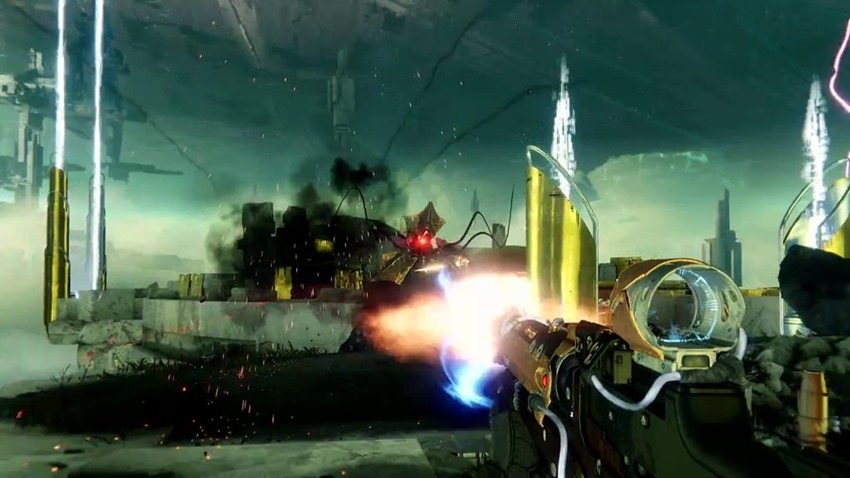 Speaking of rare weapons, it looks like we'll see at least two old favourites return. The first is the Jade Rabbit scout rifle: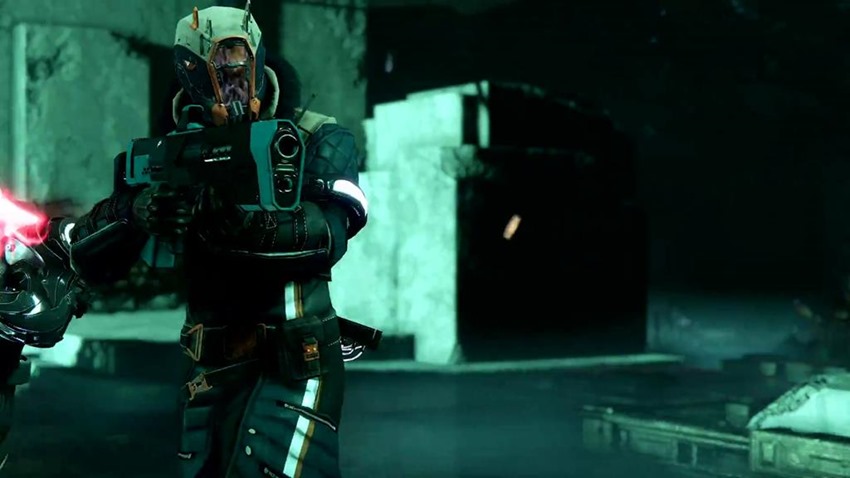 While the second is my all-time favourite exotic fusion rifle, Telesto:
Telesto was always fun on a bun, a fusion rifle which vomited out sticky orbs of explosive void energy that could be used to set enemies up for multiple kills in the right scenario. I've missed it, I really have. Beyond that, there's also what appears to be a new addition to the genre that Coldheart inhabits all on its lonesome, the Trace damage category: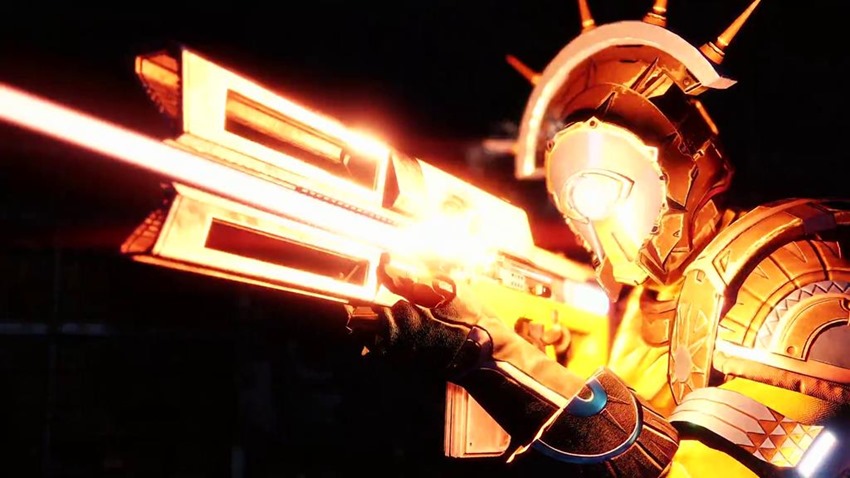 Remember, don't cross the streams.
Armour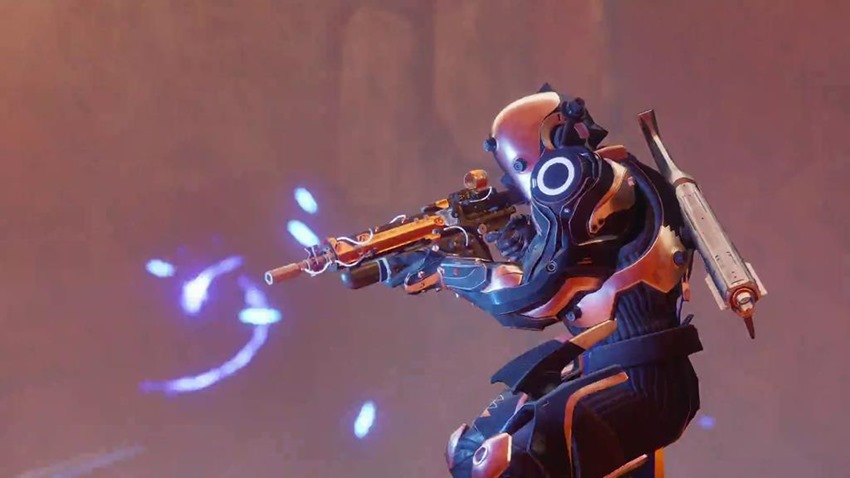 New armour, who dis? Each planet and event in Destiny 2 has had a recurring theme within the armour designs available, and Curse of Osiris looks like it'll be giving players some sleek new Vex-inspired gear to play around with. Whether Osiris will have any Egyptian-themed gear to offer remains to be seen, but I'm perfectly happy to see some android love in the protective armour that is briefly seen in that trailer.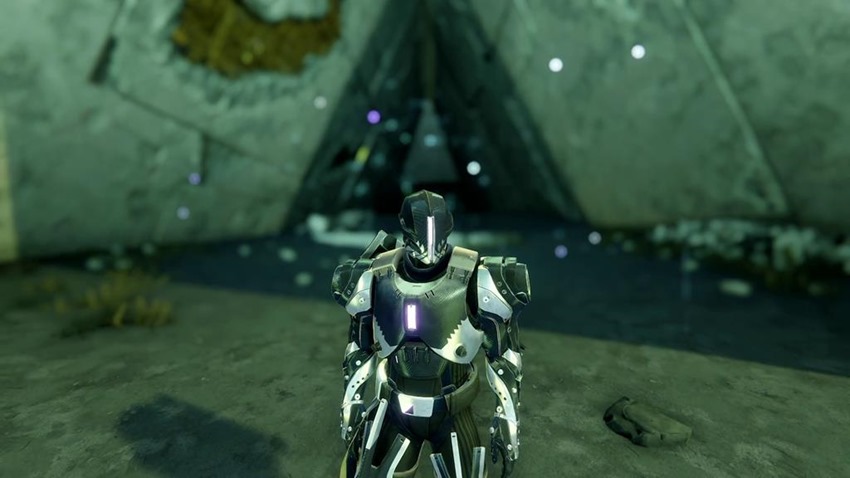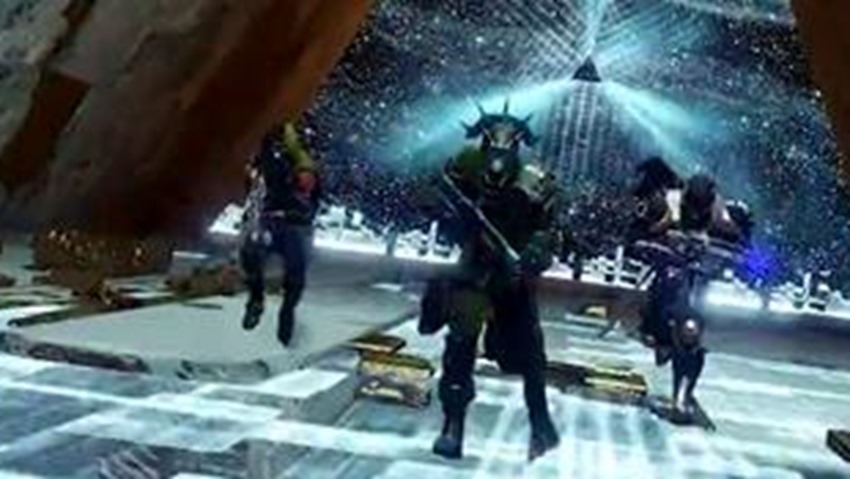 Tony Stark must be jealous.
Vex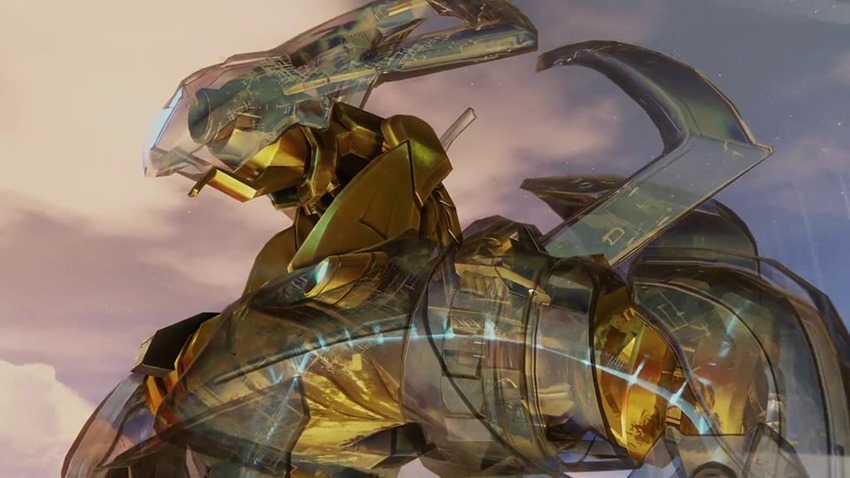 Out of all the enemies within the Destiny series, the Vex have long been overdue for an upgrade. They've largely remained the same since their debut, although it looks like they'll be leveraging their command of time and space to full effect as they send new units to halt your advance. I'd imagine that they operate in a manner similar to the Taken King shake-up, swapping abilities to create new deadly squads of Guardian-slaying enemies.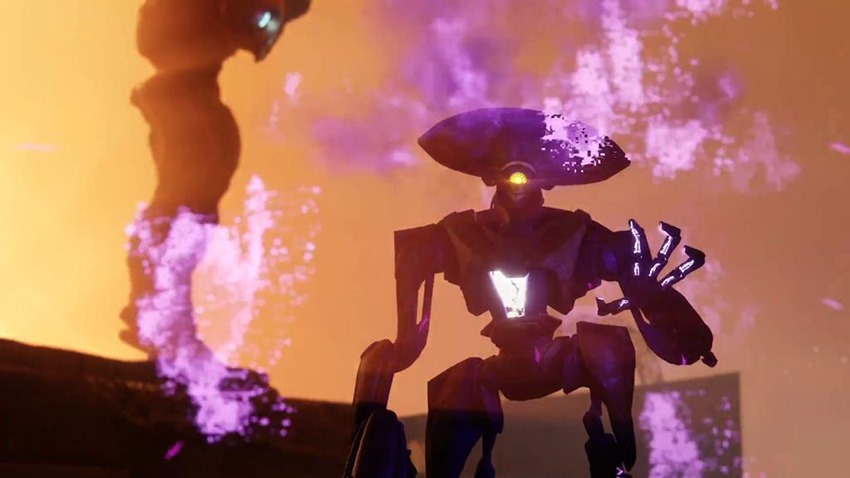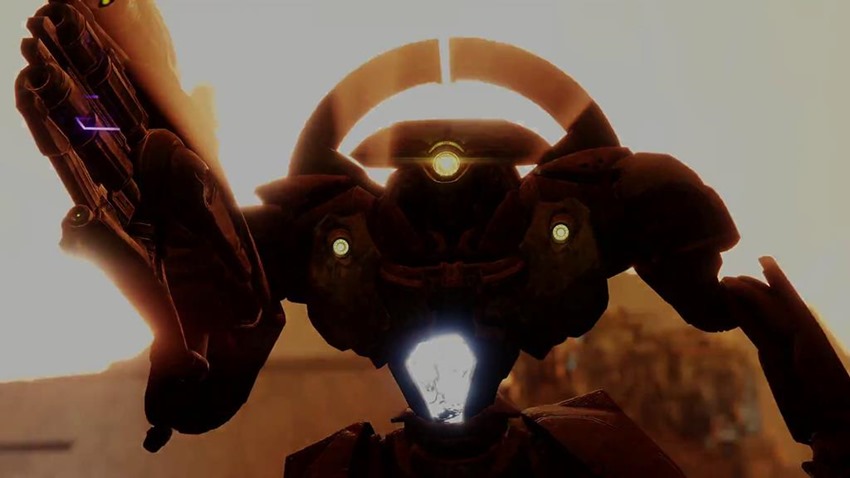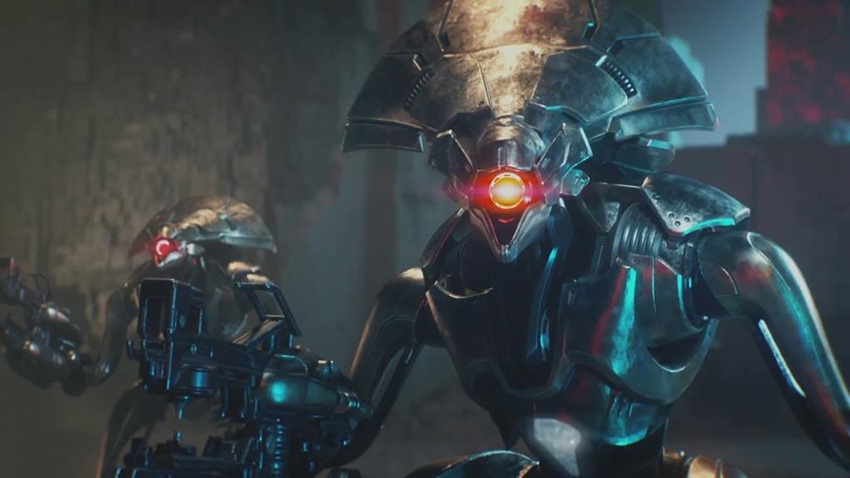 I'd also bet that there'll be a new modular mind to shake your fist at when he kills you and your pals yet again. Worra bastards. That's it! For a minute's worth of tangible footage, the first Curse of Osiris trailer certainly did deliver. December 5 can't come soon enough.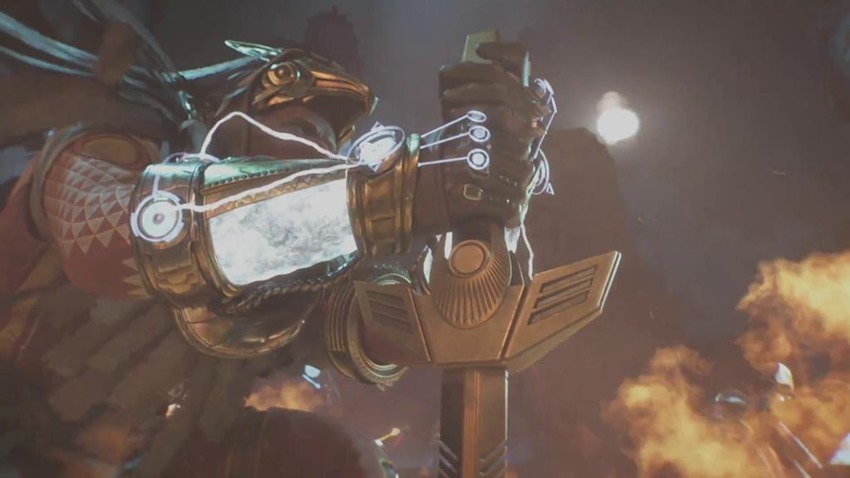 Last Updated: October 31, 2017