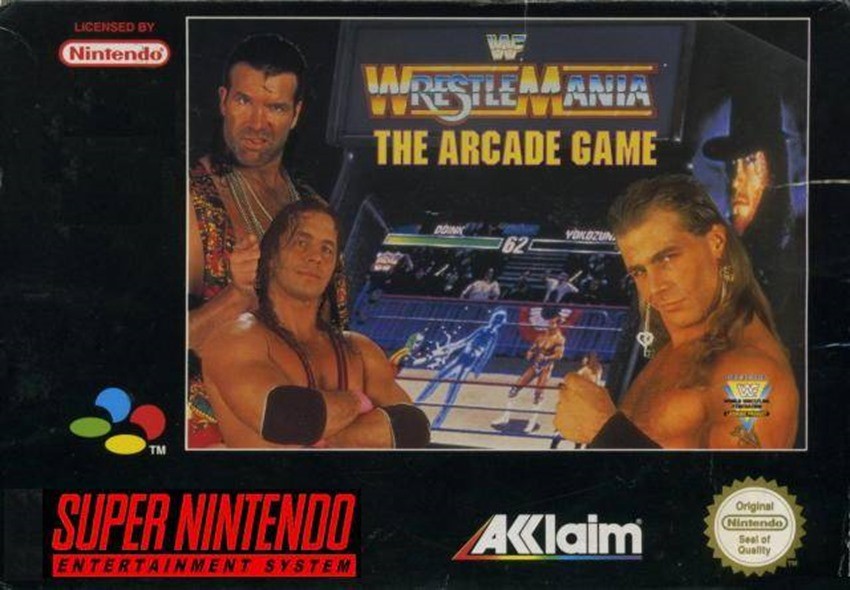 It's a new week, with a new wrasslin' game out in the form of WWE 2K18…which may just yet be one of the most broken examples of sports entertainment ever sold for a quick buck. A pity really, because I was genuinely hoping that the fourth time would be the charm. Wrestling games have a lineage, a pedigree with more impact than Triple H's infamous finishing move.
Games which defined a generation, and paved the way for spiritual successors to find new fans as they blazed their own path onwards. You wouldn't think that watching two sacks of muscles manhandle each other could result in such kinetic sports entertainment, but the right wrestling games proved the naysayers wrong. Here's ten such instances, when wrestling games were the main event in the industry.
Saturday Night Slam Masters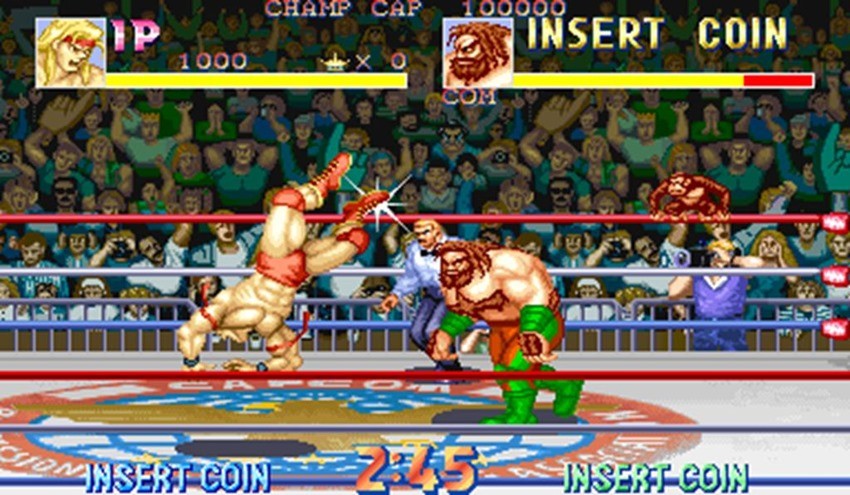 Sometimes, certain developers and genres are a perfect match for each other. Take Capcom and Saturday Night Slam Masters for instance, as the company was ramping up a legacy for producing some of the finest beat 'em ups around and then spun that philosophy into a wrestling ring. It was cartoonish stuff, bolstered by an art design courtesy of Tetsuo "Fist of the North Star" Hara and the inclusion of the greatest politician of all time, Mike Haggar.
Ludicrous and larger than life, Saturday Night Slam Masters was the wrestling fantasy made digital and turned up to 11.
WWF Wrestlemania: The Arcade Game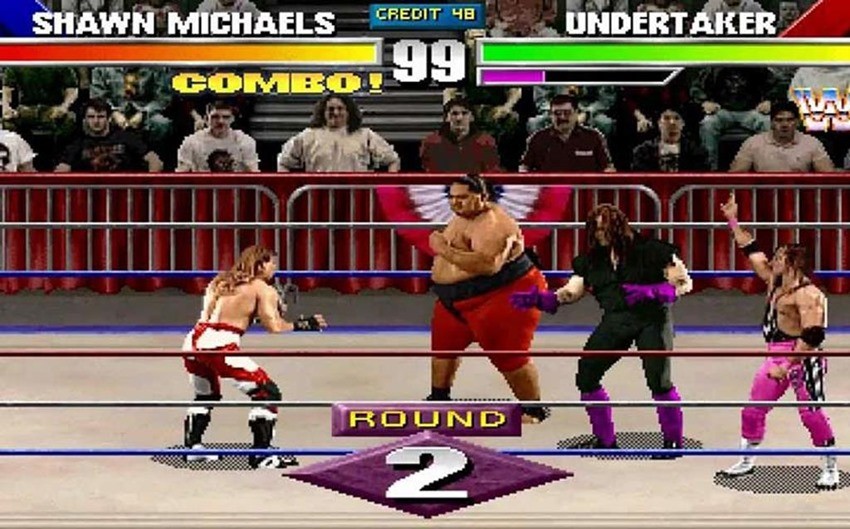 Anything Capcom could do, Midway was hellbent on doing better in the 90s. Street Fighter? Meet Mortal Kombat. Saturday Night Slam Masters? Say hello to WWF Arcade. Transitioning from the vaunted arcade halls and into homes, Midway's stab at the franchise was essentially Mortal Kombat with WWF superstars.
It was brilliant. Players could bust out special attacks like they were going on sale, as the Undertaker walloped on Shawn Michaels with a spectral steel chair and Doink the Clown became the most hated pick in any match. A bizarre and bonkers entry from the 1990s, WWF Wrestlemania: The Arcade Game is memorable at least for being a good-looking breaker of the fourth wall.
WWE 2K15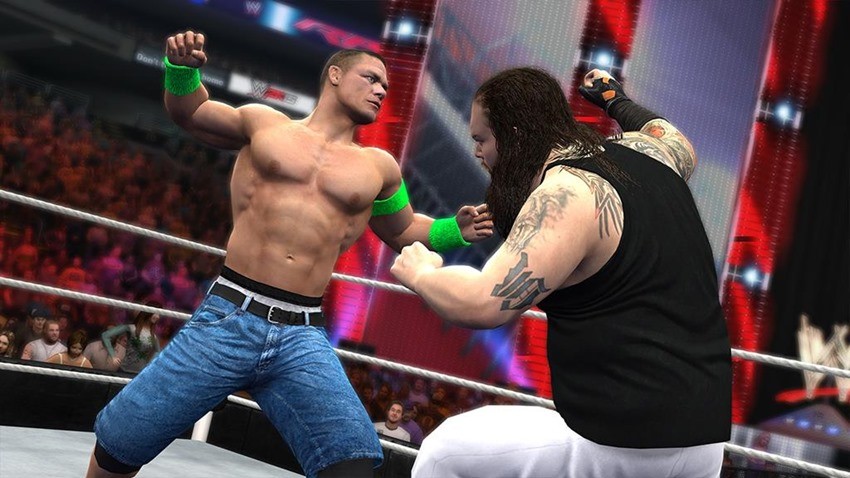 With THQ dead and the license for WWE games in the hands of 2K, it was time for a change. The Xbox One and PS4 were out in the market, the industry had changed and relying on the Attitude Era to sell the WWE brand was quickly becoming a double-edged sword. Enter WWE 2K15, the third game from 2K that saw a massive rewrite of how players performed in the ring.
Leaning heavily on the simulation side of things, WWE 2K15 also looked fantastic in action. It may have had a sparse selection of modes and superstars when it debuted, but the technical core of this game was unmatched. It's just a pity that the series started a downward dip from this established high.
WWE Smackdown vs. Raw 2011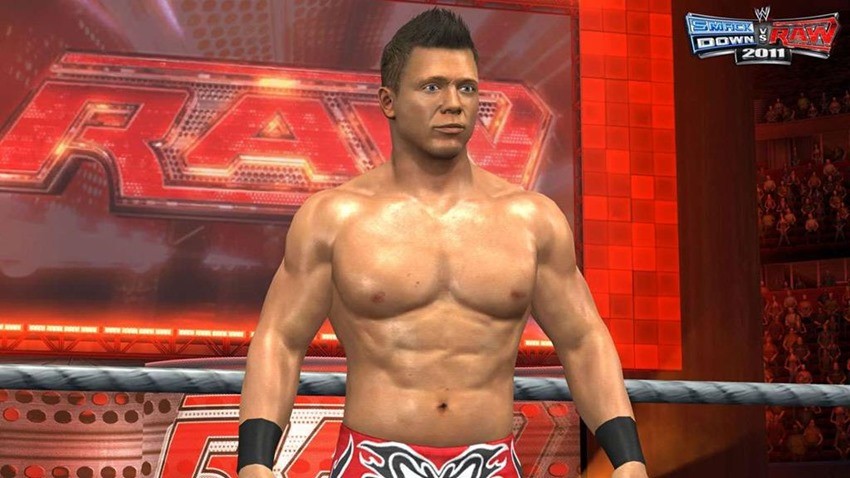 If you're looking for a fitting finale to the THQ era of WWE games, then the final Smackdown vs RAW entry was that magnificent swansong. This was the game that introduced Universe mode, giving players a far more personal journey towards the showcase of the immortals as they clobbered their way across the WWE landscape.
The idea was solid, the gameplay was familiar and the overall final product was a soft tweaking of a series that had finally found its footing on the then current-generation of consoles. While Smackdown vs RAW 2011 may struggle to stand shoulder to shoulder with the rest of this list, it's still a fine example of sending a franchise off in style.
WWE Smackdown: Here Comes the Pain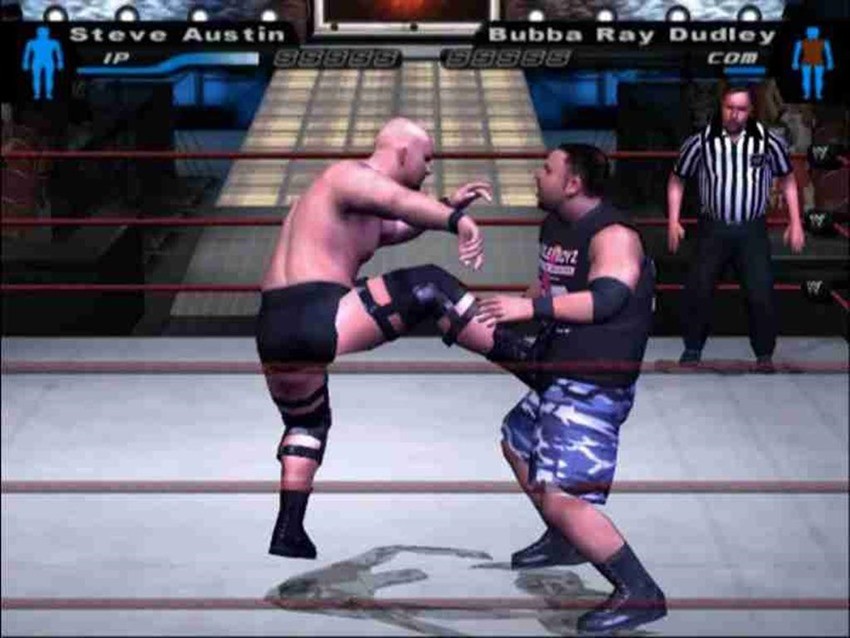 If ever there was a definitive PS2 game, it'd be the Smackdown title that had a pre-Suplex City Brock Lesnar maniacally grinning at you on the cover. Having transitioned from the "next big thing" to simply "the big thing that can F5 you through the dimensional barriers of time and space itself", Lesnar and pals led the charge with plenty of ruthless aggression.
Turning the insanity of pro wrestling up to 11, Here Comes the Pain was equal parts brutal and true to the scripted madness of the WWE universe, wrapped up in a package of tight controls and an eerily dead-on replica of general manager Eric Bischoff's smarmy smile.
WWF Wrestlefest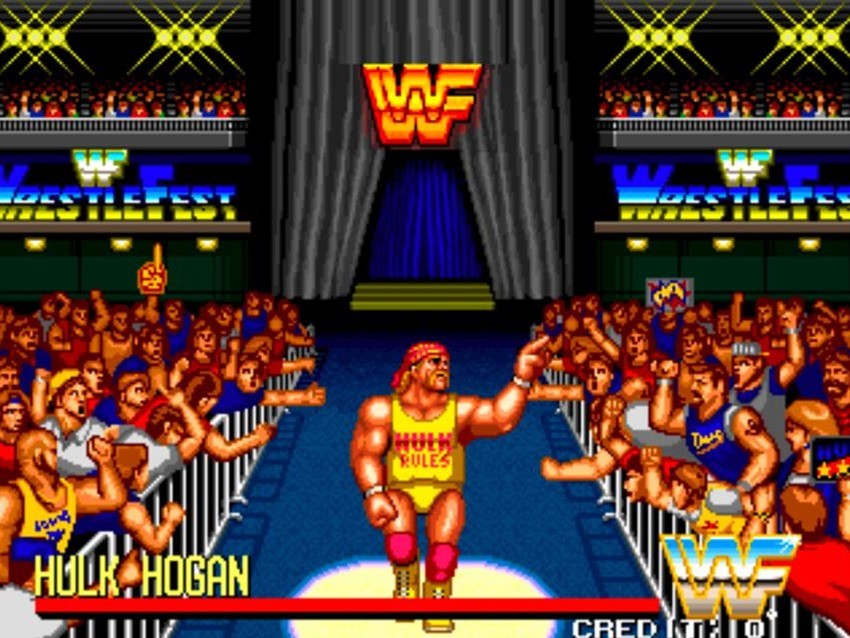 It wasn't easy being a wrestling fan in the early 90s and hoping that your console would have a quality game released for it. Chances are, you'd find that your cartridge had the LJN logo on it, resulting in games that smelt worse than a Rikishi stink-face finisher. But sweet Gorrila Monsoon, was Wrestlefest a step in the right direction. Towards the arcades that is.
A small and focused roster of legends, gameplay that used grapples to set up deep and technical combos with two buttons and plenty of trademark moves for good measure. If you were looking for the definitive WWF game, then Wrestlefest was well worth the quarters required to play it.
WWF Smackdown! 2: Know Your Role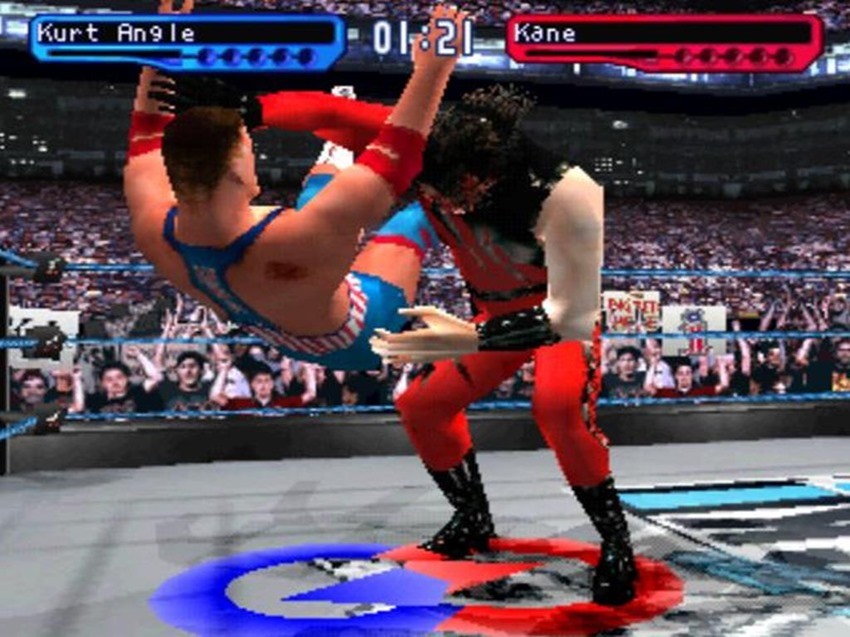 There used to be a time when Yukes was the new kid on the block, fresh-faced and ready to make its first wrestling games. Long before the developer started trotting out incremental updates that were crippled by shoddy bugs and cheap grabs at loot chests. WWF Smackdown! 2: Know Your Role was one such game, a combat-heavy experience that played better than anything you saw on TV.
Essentially a fighting game without any simulation aspects to its, Know Your Role was never boring in the ring and allowed for plenty of carnage to be dished out. Even better, it was a near-perfect mirror of the TV formula for scheduling matches, injecting the right amount of realism into where the game needed it most.
Def Jam: Fight for New York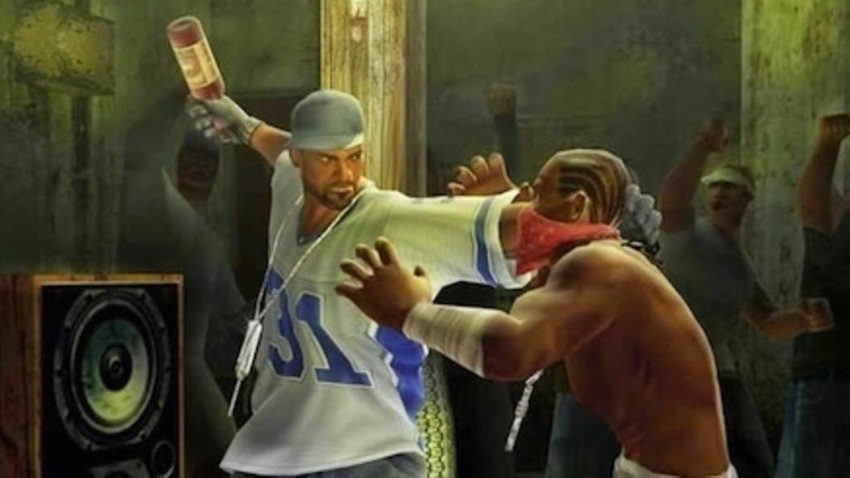 Every time the WWE announces a hardcore match, I wonder if it'll be anywhere near the quality of what AKI created in 2004 with Def Jam: Fight for New York. Taking the action to the streets, Fight for New York took everything that was great about the preceding Def Jam: Vendetta and just made it better. The action was quicker, the violence neared Wile E. Coyote levels of violence and it may just be the only game ever made that allows you to wield the full might of Machete himself, Danny Trejo.
Fire Pro Wrestling Returns
There are wrestling fans who scoff at the idea of watching Monday Night RAW or Smackdown LIVE. People who think that WWE NXT pilfered its best ideas from Ring of Honour and New Japan Pro Wrestling. Those same people also probably prefer Spike Chunsoft's Fire Pro Wrestling, long considered to be a contender for the best wrestling game there ever was, the best there is and the best there ever will be.
It may have been supplanted by the recent Fire Pro Wrestling World, but the 2005 incarnation is at its heart, a simple yet deep grappler that throws you headfirst into a world of pain and inferno matches. It's more hardcore than a match featuring Cactus Jack and Terry Funk, but Fire Pro Wrestling Returns is still one hell of a game even after more than a decade of action.
WWF: No Mercy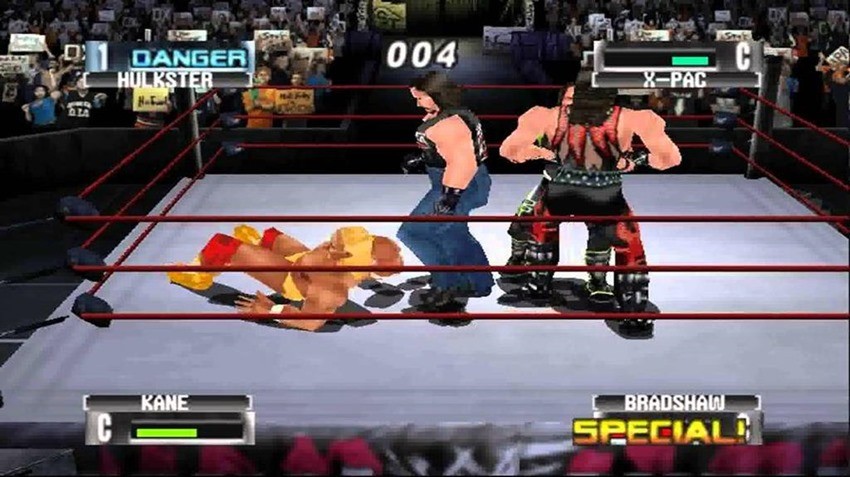 Well…duh.
Omitting WWF: No Mercy from a list of the greatest wrestling games ever made would be the equivalent of electing a maniacal orange-skinned sexist racist to the highest office in the land…
Wait, crap. Anyway, WWF: No Mercy. Almost two decades since it was released, AKI's greatest triumph is still the gold standard that any wrestling game is compared to. It's the Undertaker's streak, Brock Lesnar's Suplex City and The Rock's iconic eyebrow lift rolled into one package. It is the glory of an industry at the peak of the mountain, a game that is simple to jump into and divine to master.
Even better, No Mercy is the game that fans are still keeping alive to this day. A rabid fanbase has pumped mod after mod into it, creating a universe of customisation and relevance that is pure money in the bank. And it did all of that without ever needing a single loot box.
Last Updated: October 18, 2017