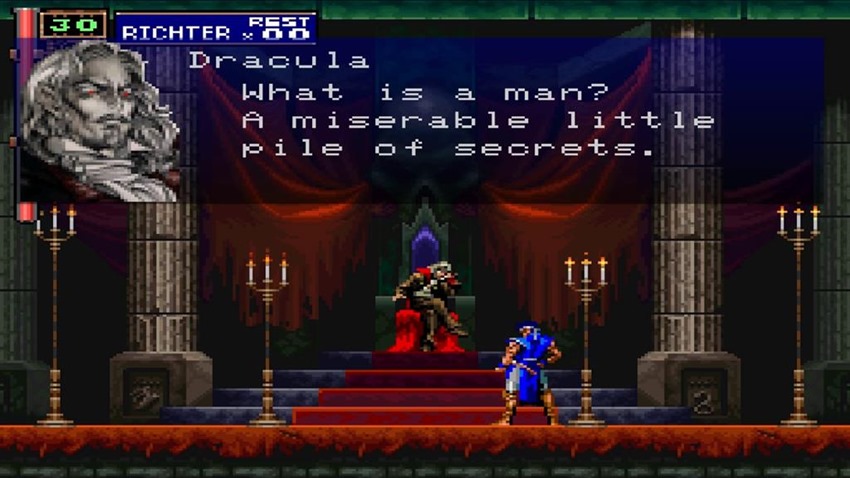 The right quote at the wrong time can make all the difference in the world. Especially if that quote is from a video game. Ever since the industry managed to crack the code needed to translate actual voice-over work into a binary form, video games have been filled with memorable quotes and hilariously derailing one-liners.
Choosing the best video game quote of all time? That's impossible. But finding a hundred of them and celebrating how a few words can make a person think or chuckle with glee? Now that's an easier challenge. Here's the first part in an upcoming series that I'm working on, that highlights the absurd, the wonderful and the thought-provoking best moments ever committed to a flatscreen. In no particular order of course:
And if you can't watch the video above, here are all the quotes that popped up in them because I'm such a swell fella. Also a swole fella, because those damn bees took advantage of my allergies:
House of the Dead – Suffer Like G did!
Destiny – That wizard came from the moon.
Dead Space 3 – Good men mean well. We just don't always end up doing well.
Altered Beast – RISE FROM YOUR GRAVE!
Fallout 3 – War never changes.
Metal Gear Solid IV – War has changed.
Final Fight – Oh! My Car!
Infamous 2 – I think we're both demons. Our pride has turned us into monsters.
NBA Jam – BOOMSHAKALAKA!
Bioshock –  A man chooses. A slave obeys.
Castlevania: Symphony Of The Night – What is a man? A miserable little pile of secrets.
Batman: Arkham Asylum – No Bane, this time I break you!
Heavy Rain – Jason? JASON! JASON!
Call of Duty: Modern Warfare 2 – Remember, no Russian.
Assassin's Creed – Nothing is true, everything is permitted.
Conker's Bad Fur Day – I AM THE GREAT MIGHTY POO AND I'M GOING TO THROW MY SH*T AT YOU!
Mortal Kombat – GET OVER HERE!
Zero Wing – All your base are belong to us.
Killer Instinct – C-C-C-COMBO BREAKER!
Half-Life 2 – The right man in the wrong place can make all the difference in the world…
That's 20 quotes down, another 80 to go! If you've got any particular video game lines that you'd like to see make the cut, let me know below! I'd love to include them.
Last Updated: October 12, 2017