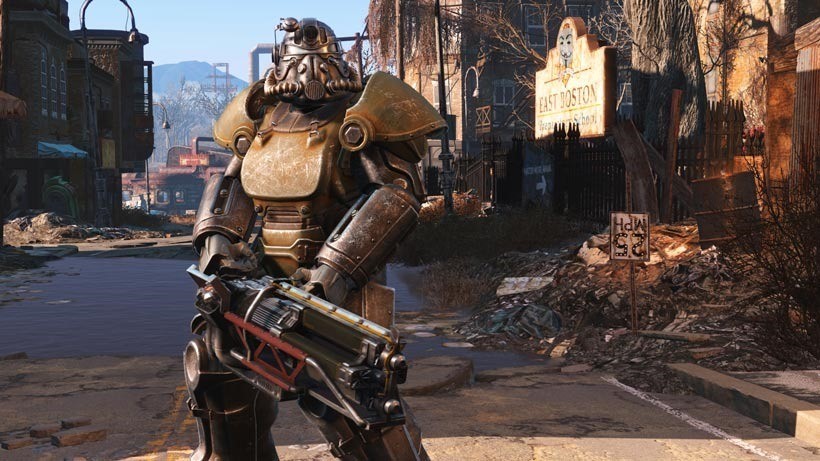 You can run, but you cannot hide from the current Fallout onslaught of information. The only aspect of the game that seems to be dividing fans right now, are the visuals of Fallout 4. Some folks think it barely makes the grade for a current-gen game. Others don't care. But I kinda dig it.
The proof is in the irradiated pudding, and you can't judge a game solely by screenshots that some smeg-head tossed up one morning. Personally, I want to see more of the game in movement. I want to see motion, the excellence of animation because I kind of like the current Fallout 4 graphics.
With the game just around the corner, Bethesda decided to shed some details on the Creation Engine that powers it.
"Our Creation Engine has evolved to incorporate this new technology in order to empower the artists and designers at Bethesda Game Studios to create an immersive new world," Bethesda wrote on their blog.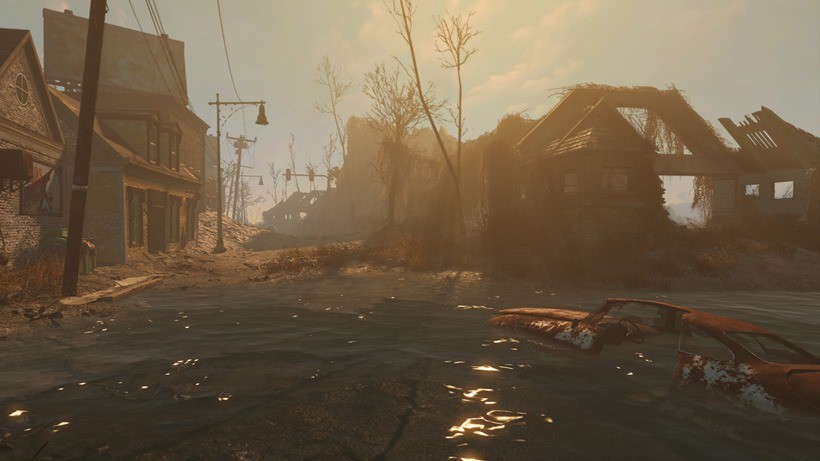 The tech team here is closely aligned with the art team, and together we carefully selected each individual feature based on specific artistic and performance goals we wanted to achieve in creating this world.

The first thing we did after Skyrim was to enhance the Creation Engine's graphical core by adding a physically based deferred renderer. This new renderer allows us to add many more dynamic lights to every scene, and paint our surfaces with realistic materials.

We want objects and characters in the world to feel tactile and grounded, and a big part of that is ensuring that these materials are distinct – that metal reflects light in a distinct manner from wood, for example.

As always, our world features fully dynamic time of day and weather. To create that volumetric light spilling across the scene (sometimes called "god rays") we worked with our friends at NVIDIA, who've we worked with dating back to Morrowind's cutting-edge water.

The technique used here runs on the GPU and leverages hardware tessellation. It's beautiful in motion, and it adds atmospheric depth to the irradiated air of the Wasteland.

Like all the other features here, we've made it work great regardless of your platform. When a rain storm rolls in, our new material system allows the surfaces of the world to get wet, and a new cloth simulation system makes cloth, hair, and vegetation blow in the wind.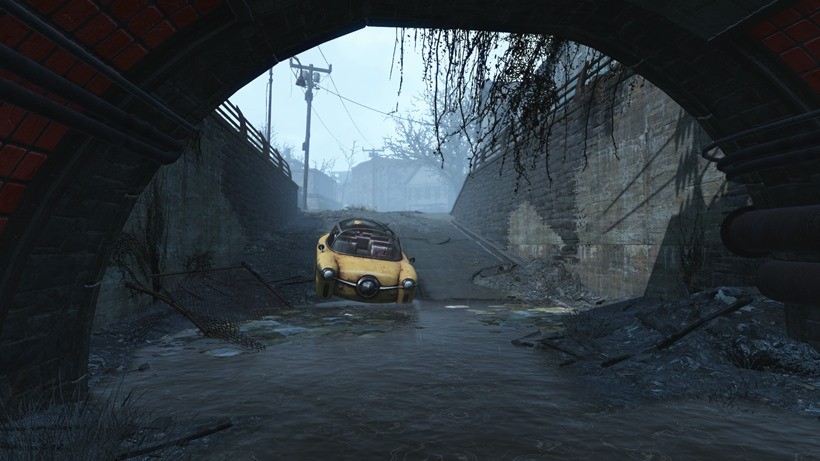 According to Bethesda, that evolution allowed them to add the following features to the Creation Engine in Fallout 4:
Tiled Deferred Lighting
Temporal Anti-Aliasing
Screen Space Reflections
Bokeh Depth of Field
Screen Space Ambient Occlusion
Height Fog
Motion Blur
Filmic Tonemapping
Custom Skin and Hair Shading
Dynamic Dismemberment using Hardware Tessellation
Volumetric Lighting
Gamma Correct Physically Based Shading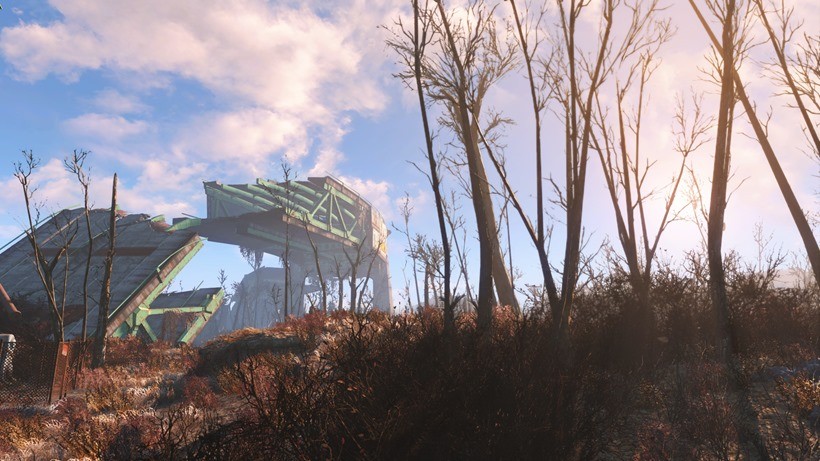 It certainly isn't Fallout: New Crysis, but I think it'll do the job. Fallout 4 is out next week Tuesday. If you need a sick day script written up, I can probably put my doctorate to basic thuganomics and illegible handwriting to good use and get you a day or two off. For a small fee of course.
Last Updated: November 5, 2015