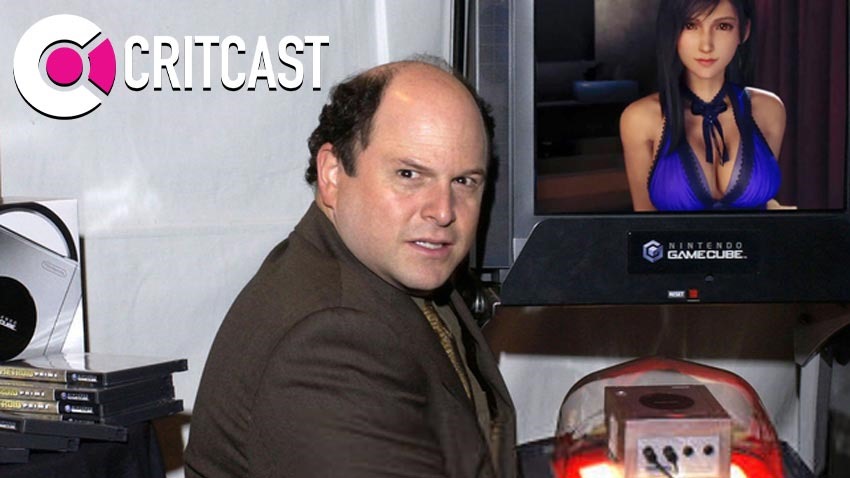 Enough of Brad's meanderings! I'm taking over this show, and there are going to be some changes. For starters, I'm appealing the month-long ban on me talking about anime because I need something to chat about dammit! Next, I'm demanding that we do weekly top ten lists about Batman, the Dark Knight, or the caped crusader.
Item number the third, we're going to be devoting an entire hour to analysis over why Pacific Rim is the greatest movie of all time that never got an incredibly underwhelming sequel that seriously tried to sell Charlie Day as a big-time villain. With that being said, on with this week's show! In today's episode I dig deep into the well of my current obsession of obtaining retro video games, Brad doesn't shut up about Loop Hero, and I request a bucket of the gravy used to make KFC mash so delicious.
For all our various platforms that the CritCast is hosted on, you can check out Anchor right here, or you can leave this YouTube video / Spotify Stream running in the background:
If there's something that you'd like to see in the CritCast or you'd like to send us questions that we can badly answer, drop Brad or myself an email at either brad@criticalhit.net or editor@criticalhit.net. This week we answered Great Balls of Fire's question, so he earns the No-Prize for allowing us to pop that fan interaction cherry.
That sounded a lot less gross in my head to be honest.
Last Updated: March 9, 2021