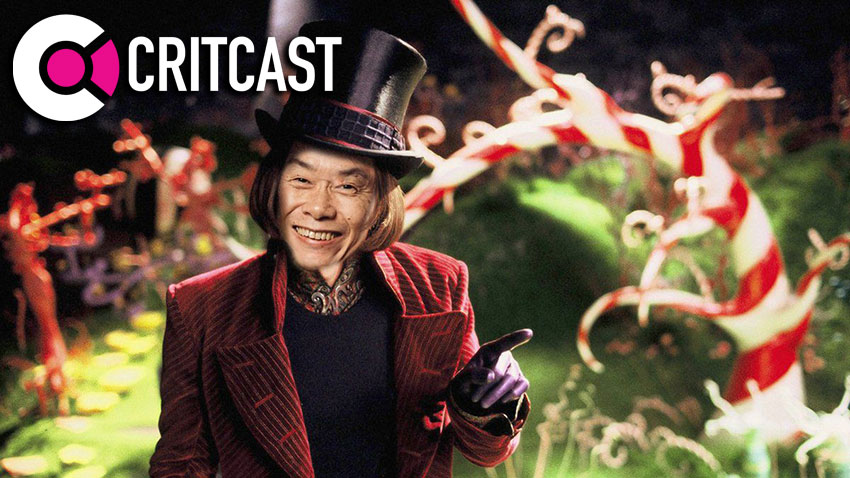 Folks, once again I come to bend on humble knee to ask a favour of you. Darryn and I have been doing The CritCast a few weeks now and we've decided that we're sick of each other's questions. See, working together as closely as we have has caused our brains to almost blend into one. I'm not sure how or why it happened but all I know is that I have my most uncanny urge to don an overly hot and complicated cosplay for a single afternoon and he's been vibing out to Carley Rae Jepsen. It was a strange week indeed.
The point of all this is that we know what the other is going to say; we're a married couple reading each others' thoughts, which is why we need your help: We want to start answering your questions! We've decided to open the floor for anyone with a thought or question in mind that's looking for an answer that only two doofuses working in the video game industry could tell you. So if you have any Frequently Unanswered Questions (FUQs) that you want to share to ask, just leave a comment on the bottom of this post, slide into our Twitter DMs or even email me at brad@criticalhit.net with any questions you'd like answered! All FUQs will be considered. No question is too dumb unless it's really dumb. You know who you are.
Now that the request is out of the way, sit back and enjoy the CritCast! We talk at length about Apex Legends, Valheim, Fights in Tight Spaces and Thomas Was Alone as well as leap into the news of the last week. Oh, and Darryn totally eats himself at the end. That's not even a joke, he just straight up does it. It's gross. Wildly gross. Yet his commitment to eating himself is admirable and beautiful in a way that I can't help but respect.
Last Updated: February 23, 2021