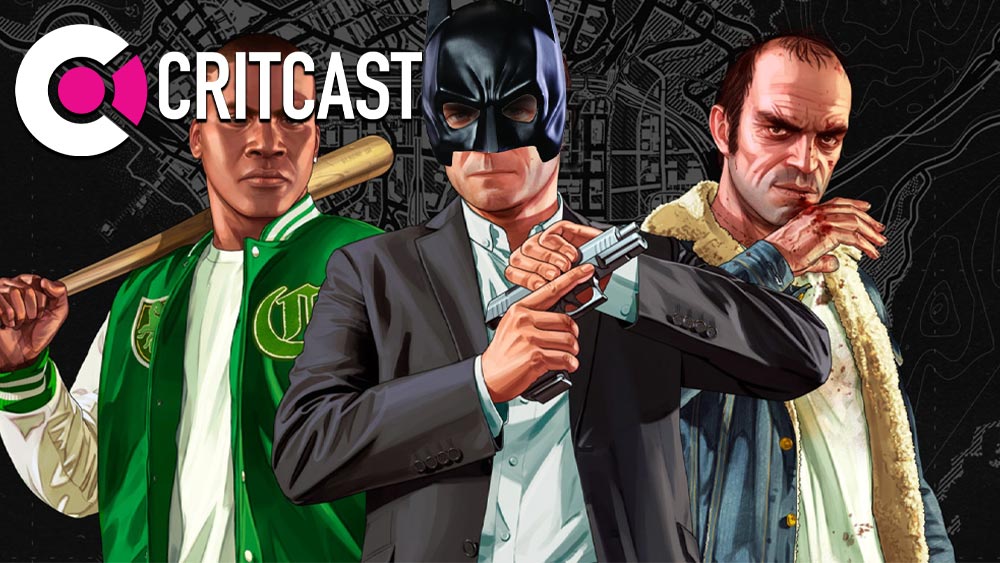 Most heroes push themselves to the breaking point for answers but we're not all that fussed with those. Questions put a fire in our belly that can't be extinguished.
I look away for two seconds and Darryn swoops in like the cheesecake-rejecting monster he is to hijack my show post. Enough of his malarky! While the entire hour of Pacific Rim discussion was a good idea, even I can admit that, but I shan't go back on the anime ban. This has been a problem within our society for too long I say. There's nothing that can convince me to go back on the Anime Ban of…
You're saying they made Pacific Rim into an anime?
We can allow an exception, I think.
This week on CritCast, Darryn poured his soul out for an almost six year old game, Batman: Arkham Knight which he still maintains is one of the greatest games of all time (he would though, right?) while I cry in a corner about how terrible Harvest Moon has become.
Darryn tried to commiserate with me but asking the man to feel empathy is like asking Michael Caine to not appear in the next Chris Nolan movie: You can try but the always will always be, "No, Master Bruce". We also unpack the aforementioned Pacific Rim: The Black, the Bethesda/Microsoft deal finally going through, Disintegration running aground, and Square Enix hosting yet another digital event.
If you want to dip your toes into this week's multi-layered discussion, you can check out our Anchor here or you can stream the show on YouTube or Spotify. If there's something that you'd like to see in the CritCast or you need some answers that only we can provide, drop myself or Darryn an email at either brad@criticalhit.net or editor@criticalhit.net.
We might not be intelligent, nor are we especially capable but we try hard and we have smartphones. That's basically a degree in wisdom!
Last Updated: March 16, 2021